Everything You Need To Know About Nadiya Bakes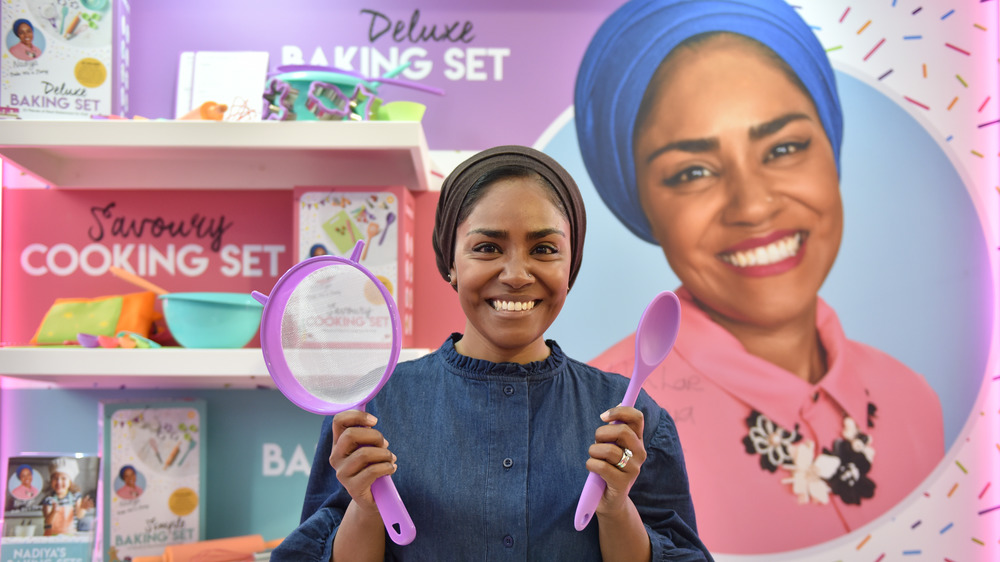 John Keeble/Getty Images
In January 2021, Nadiya Hussain sent the world a much-needed message. "We don't need to be better versions of ourselves, we can be who we are and love who we are now," she reminded Instagram's "new-year-new-you" addicts. On February 12, Hussain, in her great wisdom, will gift us with something else: a new Netflix show, Nadiya Bakes. "For me, baking really is my happy place and I want it to be yours, too," Hussain tells viewers in Netflix's promo video, "let's bake, eat, and be happy."
Netflix's preview suggests that Nadiya Bakes will be full of "bakes for every occasion" and that we'll also get a taste of the "bakers and pastry chefs she most admires." But that's not what has us crossing off calendar days. It's Hussain herself. Whenever she's on camera, Hussain exudes frankness and passion for the craft. It's this magnetism along with Hussain's honesty, that is exactly why we plan on binge-watching her new Netflix show in its entirety the minute it comes out. "Baking is the thing that allows you to focus, because you've got someone telling you exactly what you need to do and when you're doing it," she reflected to The Guardian, "And at the end of it you get cake ... it's the thing that gives me comfort when I'm suffering with anxiety, especially over lockdown."
Are Netflix's new show and BBC's Nadiya Bakes the same?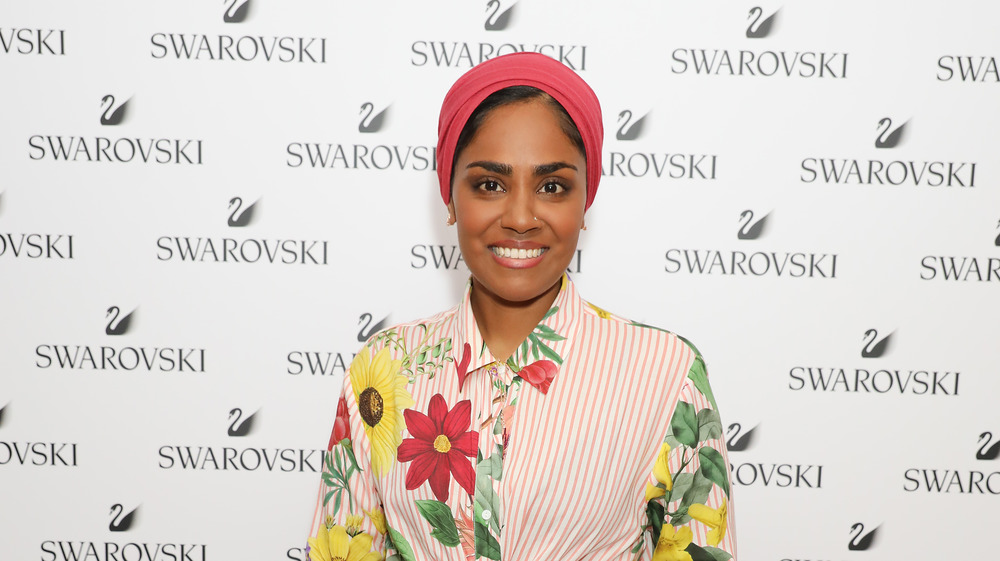 David M. Benett/Getty Images
If you've already watched Netflix's Nadiya's Time to Eat, you may know that it's a version of Nadiya's BBC show that goes by the same name. Nadiya Bakes seems to be similarly inspired. If BBC's Nadiya Bakes eight episodes are anything to go by, then in the upcoming Netflix series, The Great British Baking Show winner will treat us to hot cross buns, strawberry shortcake cupcakes, mango and coconut cake, and cheesecake brownies with nutty caramel. According to The Kitchn, the first episode focuses on classics with a twist and an appearance from Instagrammer Julie Jones. 
In one BBC episode, Hussain teaches viewers to make a budget-friendly chocolate fondant. Watch her as she breaks into her creation with the joy and triumph of a true believer. It's "luxurious," "simple," and "delicious," Hussain raves. Believe us when we say that we've been dreaming about Hussain's chocolate fondant ever since. 
The dessert line up in Nadiya Bakes looks to be exquisite. But what separates it from other culinary offerings on Netflix this season? We'll pass the mic to The Guardian writer, Lucy Mangan, who watched the BBC's version of the show and couldn't stop gushing. "When it comes to keeping hope alive in these absurdly horrific times, [Nadiya Hussain] is my alpha and omega, and I exaggerate only slightly," Mangan wrote.