Great British Bake Off Winner Lands Her Own Netflix Show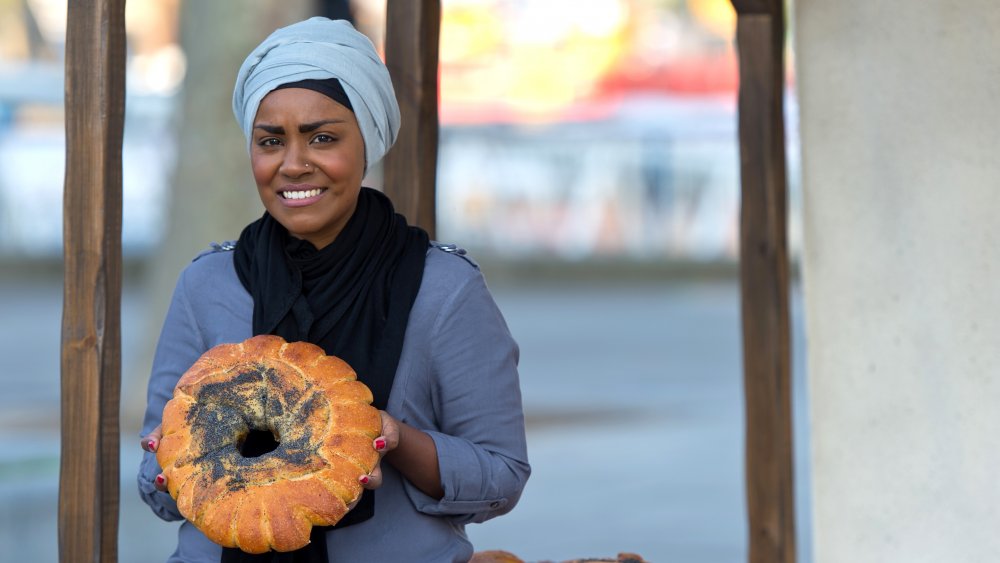 Ben A. Pruchnie/Getty Images
Great British Bake Off winner Nadiya Hussain is a busy woman these days with numerous projects in the works. Hussain, who impressed Mary Berry and Paul Hollywood enough to win in the show's 6th season in 2015, will star in a new show for Netflix called Nadiya's Time to Eat (via Food & Wine). It's by no means the first success that Hussain has landed since winning the TV baking contest, either. 
Shortly after winning the contest, she signed a deal with BBC that resulted in The Chronicles of Nadiya. The docu-series followed her as she visited Bangladesh, where her parents grew up, in order to better understand her culinary heritage. That led to another show called Nadiya's Time to Eat — the Netflix show borrows the name — that found the chef sharing what BBC describes as "stress-free" recipes curated for people who want to cook, but don't always have the time. 
Factor in a few books and the forthcoming shows (Nadiya's American Melting Pot and Nadiya Bakes) and it's easy to see how Hussain is quickly shaping up to be one of Britain's rising food stars. 
Her new show is the Netflix version of her BBC show
Netflix foodies will get to check out Hussain's show on April 29 and it will probably look very familiar to those who have already watch her show on the BBC. Just like the show's BBC description, the Netflix website describes Nadiya's Time to Eat as a cooking show for "time-strapped families" that delivers "delicious shortcuts" and "fast favorites." In the Netflix trailer, Hussain acknowledges that "cooking can sometimes feel like a chore that can eat into quality time with the ones we love." The popular chef promises "cheeky time smart hacks" that she uses to prepare food for her own family. 
Besides sharing recipes for a variety of quick and tasty dishes, Hussain will be visiting stressed-out families across the UK and showing viewers how some of their favorite foods go from farm to plate. By all accounts, the Netflix trailer does seem to borrow from the show clips already on the BBC website. For Netflix subscribers in the States, though, the show's hacks should provide some welcomed tips for speeding things up in the kitchen.