Wine Lovers Need This Tool To Open Bottles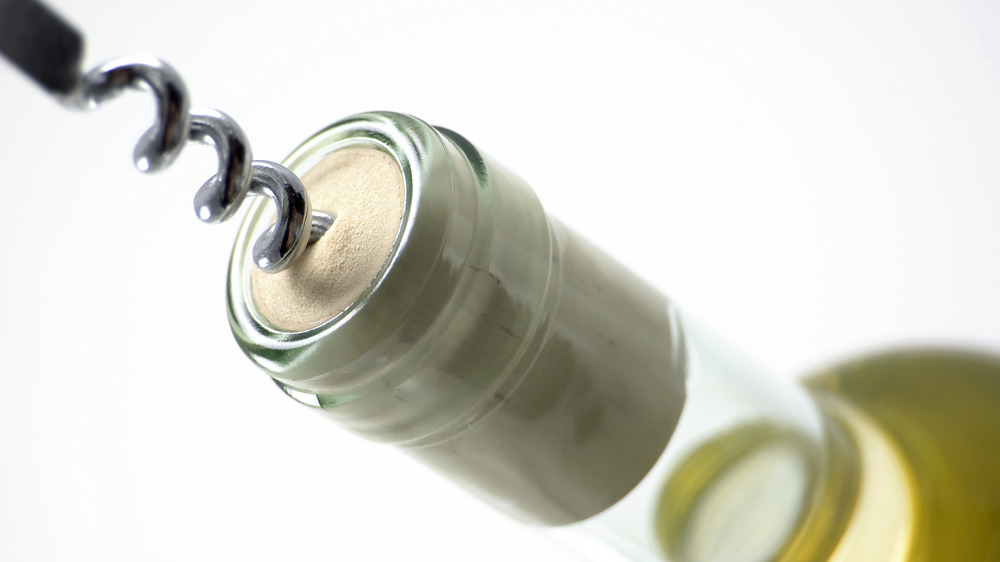 Shutterstock
Have you ever noticed that there are a lot of different wine openers and gadgets out there? It seems like every time you turn around, there is some new hot wine opener that purports to do the job more efficiently and with less effort than the others. If you do an internet search you will find list upon list of best wine openers. which made us wonder, what makes a wine opener good in the first place? The obvious answer is one that gets that darn cork out quick enough for you to have a glass of your jammy Australian shiraz.
But do wine openers need to be fancy? Josh Ratliff, Sommelier and Director of Culinary Arts, Newfields, Indianapolis, told Vine Pair, "The best wine opener is NOT a monogrammed, matte-finished, bubinga-handled, powder-rose, pearl-inlaid masterwork that sleeps in a whale bone and velvet case!" And we wholeheartedly agree. Serious Eats notes that the elements that make a corkscrew "good" are rather elementary. It needs to be easy to use and it should not leave any bits of cork bobbing around in your glass of pinot noir or other wine of choice. This is especially true if you are opening an older bottle of wine and the cork has aged along with your coveted bottle of vino. Per Eater, there's one wine opener that sommeliers swear by for corks of this fragile nature. 
If you drink wine, you need this two prong cork puller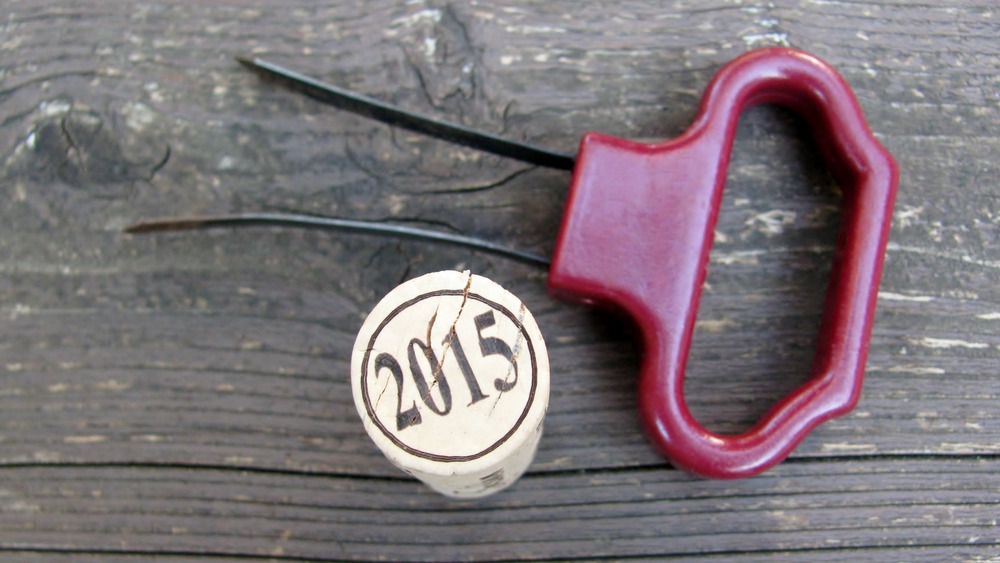 Shutterstock
Eater shares that a tool called an ah-so, a two prong cork puller, can be a lifesaver when you are opening a bottle of wine with a "brittle" cork that could easily fall apart if you used a traditional rabbit winged corkscrew. Food and Wine explains that this cork puller is similar to tweezers in how it is used to extract the cork from the bottle. Rather than drilling into the middle of the cork, the two prongs flank either side of the cork, grasp it, making it easy to pull out. 
This helps ensure no little bits of cork break off and find their way into your glass or your bottle of wine. Eater is a fan of the Monopol Westmark Germany ah-so, while Food and Wine writes that the Durand ah-so, which also has a screw pull, can save your wine when your delicate cork has also shrunk. The Durand ah-so covers all bases to safeguard your wine from both the entire cork and little chunks of it being pushed down into the bottle. A must-have for all wine connoisseurs!