The Old-School Cookbook Sarah Jessica Parker Swears By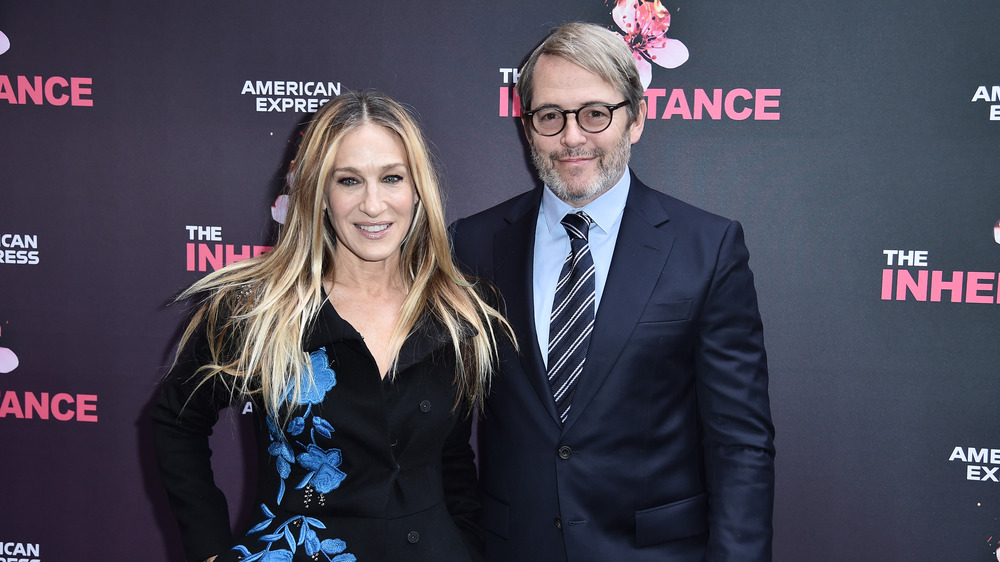 Steven Ferdman/Getty Images
We may receive a commission on purchases made from links.
Sarah Jessica Parker's life looks a lot like everyone else's, now that we're all locked down in quarantine. Sure, not too many of us can say we were about to perform on Broadway with our famous-actor spouse, but that was before COVID-19 shut down New York's theaters (via People). Now, Parker and husband Matthew Broderick are pretty much stuck at home, and they pass the time by cooking (via Grub Street). So do the rest of us, judging from the nationwide sales surge at grocery and kitchenware stores (via Pittsburgh Post-Gazette).
Parker and Broderick both like to cook, but they approach the kitchen very differently. Broderick is happy to study the more complicated cookbooks, like Diana Henry's From the Oven to the Table. "I don't look at recipes nearly as much as he does, and he's not daunted by a lot of steps," Parker told Grub Street. "He's a fantastic cook. I cook all the time too, but I don't read recipes nearly as much."
Sarah Jessica Parker has used the same cookbook since she was 18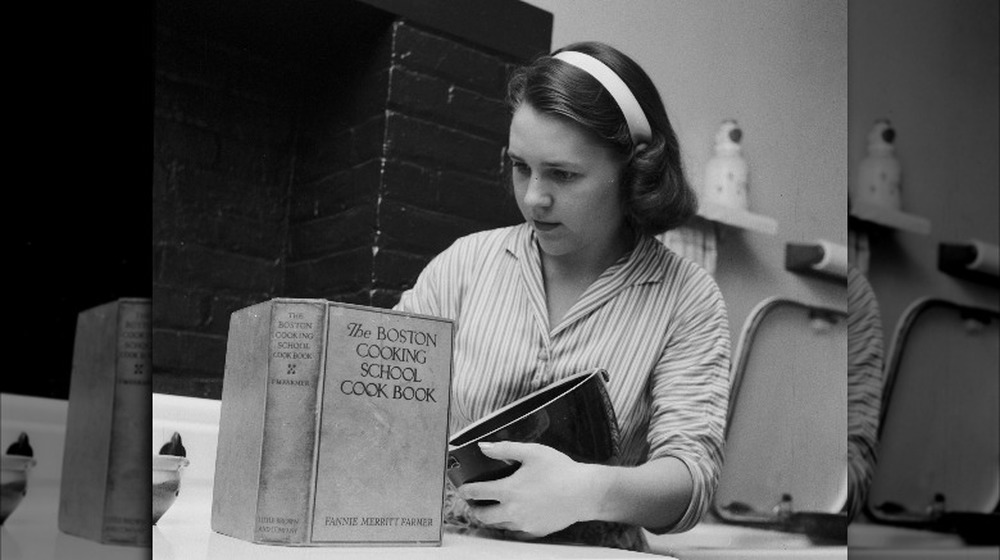 Three Lions/Getty Images
What cookbook does Sarah Jessica Parker reach for when it's her turn to make a meal? When it comes to cooking, or at least to cracking open a cookbook, Parker admits she is stuck inside her 18-year-old self. At that time the newly independent Parker thought the simple act of going to the grocery store and buying whatever food she wanted was a sign of success. Her culinary identity at the time was pretty basic, too, and it still is. Parker has had the same go-to cookbook since she was 18: the Fannie Farmer Cookbook.
The Fannie Farmer Cookbook was originally published in 1896 as the Boston Cooking-School Cookbook, and it was an instant success (via New England Historical Society). The original version had more than 1,200 easy-to-follow recipes that included standard measurements for ingredients, rather than a "pinch" here and a "handful" there. The book included standard American dishes along with some foreign recipes. Over the decades, the book has been updated many times. The latest addition, as described on the Amazon website, includes even more recipes from other cultures and is more diet conscious, with less butter and cream in some recipes. But the best of the old recipes are still in the Fannie Farmer Cookbook.
"It's super-old-fashioned," Parker said. "It's probably super-out of style, but I love it because it's what I've known."