Why Padma Lakshmi Didn't Think She Was Qualified To Be On Top Chef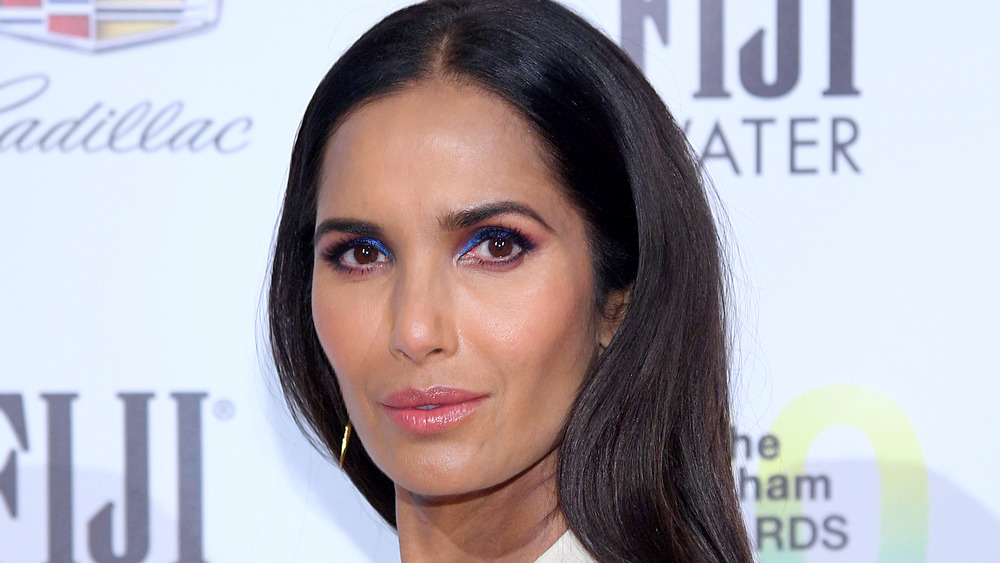 Dimitrios Kambouris/Getty Images
Top Chef host Padma Lakshmi takes cooking rather seriously. The popular host has been a part of the show for several years and is someone who makes sure that she works hard to cook delicious and wholesome food for her daughter (via TIME). During the pandemic, the enterprising Lakshmi coped with the quarantine by cooking for her fans and posting videos online.
She was also a lot more relaxed than her avatars on Top Chef, even prepping for meals in her pajamas. She said something rather powerful, too, about how embracing a more natural approach has helped her. She said, "Cooking in a ratty T-shirt, which is obviously very different than how I appear on television, has given me this confidence that I'm in charge of my own destiny."
Lakshmi's journey has been a long and eventful one. She moved to the U.S. after her parents' relationship broke down. Before she achieved success on Top Chef, she was a model and held down a separate gig as a host on Food Network. Later, she even wrote cookbooks and worked hard to establish herself as a successful voice. She knows this. "I am a brown woman on TV working in a country where a lot of people don't consider me American because of my funny name or the way I look. I spent a lot of my career trying to fit in," she said (via TIME).
Padma Lakshmi wasn't so sure about 'Top Chef'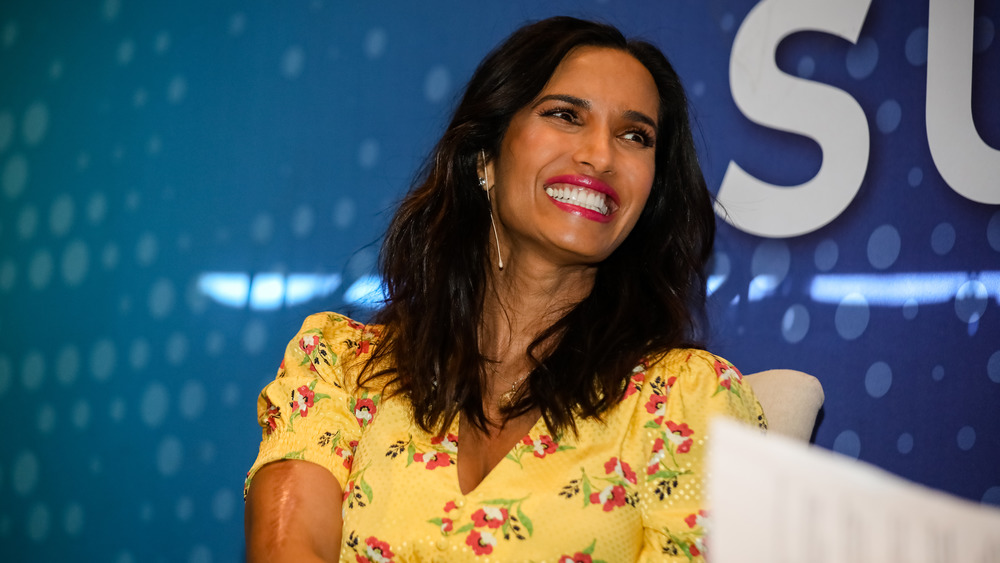 Kelly Sullivan/Getty Images
While Padma Lakshmi did have experience as a host and had been a part of food shows, she didn't think she was cut out for the Top Chef gig. While she refused to get involved in the first season of the television series because of her other work commitments, she considered giving the opportunity a shot again when she was approached during the second season. However, she wasn't confident.
What helped her change her mind and feel better about the job? Hearing popular chef Eric Ripert vouch for her abilities. She explained, "I heard Eric Ripert say to another chef, 'No, Padma has a really sensitive palate, like one of the most sensitive palates of anyone I've ever met!'" After that incident, Lakshmi decided to not be so harsh on herself and try to pay attention to things based on what she was familiar with already.
Of course, Lakshmi is now a major part of the Top Chef brand and has spent over 10 years enthralling her audiences. Here's to many more years.