Read This Before Ordering Delivery From Disney World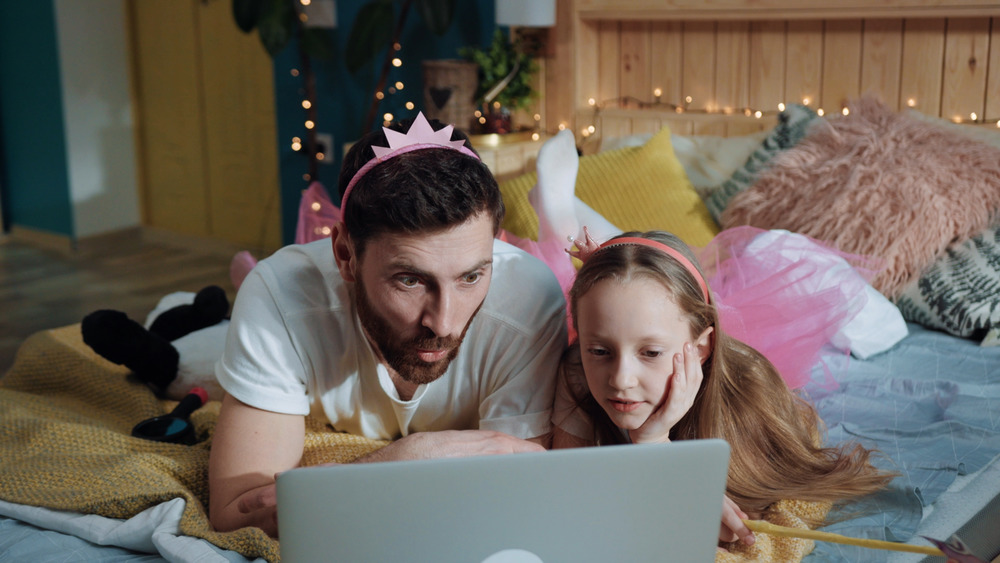 Shutterstock
How cool would it be to order food from Walt Disney World restaurants without having to buy a ticket into the park? Imagine if you were staying in a hotel nearby or lived down the street and could just open up a delivery app and, boom, it's Disney for dinner! That would provide access to dozens of restaurants that were previously unavailable to non-ticket holders. Sounds pretty awesome, right? Also sounds pretty far-fetched, which is why some Grubhub users were scratching their heads recently when several Disney World restaurants showed up in the delivery app, according to Food & Wine.
First of all, you need a ticket to access the restaurants inside Disney World, something that Grubhub drivers probably wouldn't have. Second, can you imagine how long your delivery would take if your driver had to park their car, run/shuttle through Disney World (maybe stop for a ride or a magical churro), pick up your food and get it to you? Even if all of that checked out, the Disney World restaurant listings on the app gave the impression that something was awry (via Food & Wine). So what gives?
How Disney World restaurants ended up in a delivery app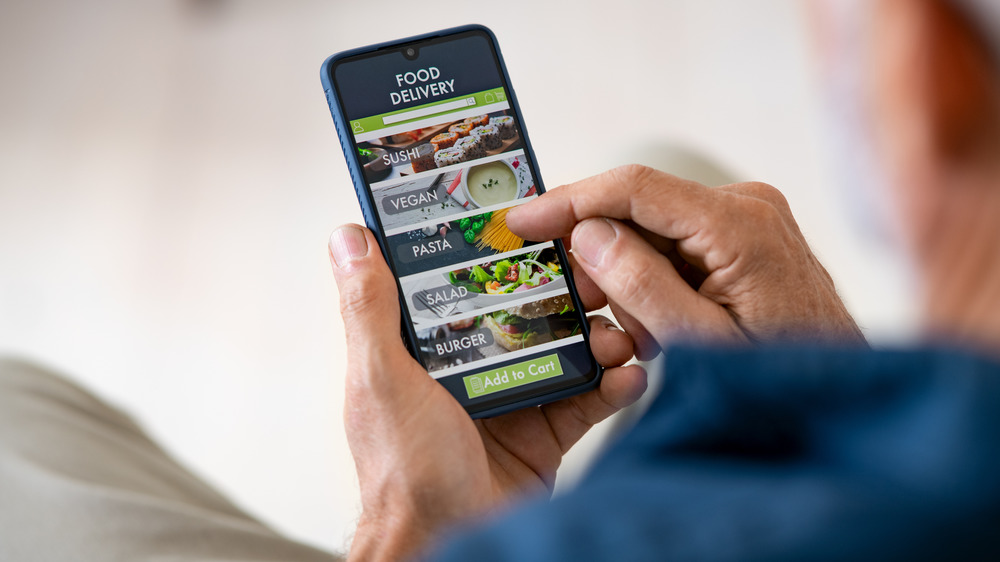 Shutterstock
This isn't the first time Disney World restaurants have shown up in a restaurant delivery app. According to Disney Food Blog, Postmates listed some of the restaurants last year, and again this year, along with Grubhub. Writers from the blog took the opportunity to order from a few of the restaurants listed in the apps, with very limited results. Most orders were eventually cancelled by the driver, except for one that came from a restaurant in Disney Springs.
Restaurant owners have been in a struggle with delivery apps for years concerning unauthorized listings of their restaurants, according to the Los Angeles Times. Grubhub, specifically, began adding restaurants without permission because the company said it was the only way to keep up with competition from its delivery rivals. And while Grubhub admitted that the practice was not ideal, the company felt it was following industry trends (via Eater).
The lesson? If it looks too good to be true, it may be. Call ahead and check with the restaurant itself before ordering.