This Classic Pioneer Woman Recipe Is One Of Ree's Favorite Treats To Make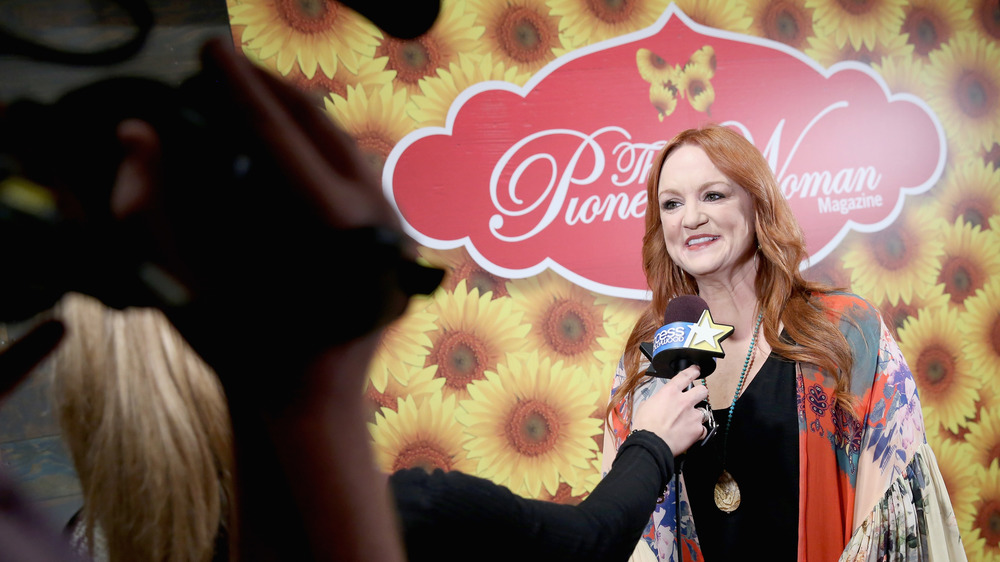 Monica Schipper/Getty Images
When you think of Ree Drummond, aka The Pioneer Woman, what kind of food do you envision? Probably something, well, pioneer-y, right? Like pan-fried ribeye steak or chicken nachos. What you probably don't envision is a fancy French dessert with a history dating back to the 1700s. However, that's exactly what Drummond says is one of her favorite treats: pots de creme.
For the uninitiated, what exactly is this chocolate-y, decadent delight? According to The Cottage Journal, pots de creme is French for "pot of cream." A baked custard treat, Gourmet Sleuth describes pots de creme as somewhere between a creme brulee and a flan. The baked good's unique texture historically warrants a special serving pot, which looks a bit like a normal coffee cup with a lid on top (and The Cottage Journal adds that these special serving dishes are quite collectible now, especially if you can find one dating to the 1700 or 1800s). Traditionally, pots de creme is made with chocolate, cream, sugar, and a whopping 12 eggs. Though relatively easy to make, it does require the baker have the skills needed to make a custard, as well as to bake using a water bath (via Food Network).
How does Ree Drummond shake up this traditional French recipe?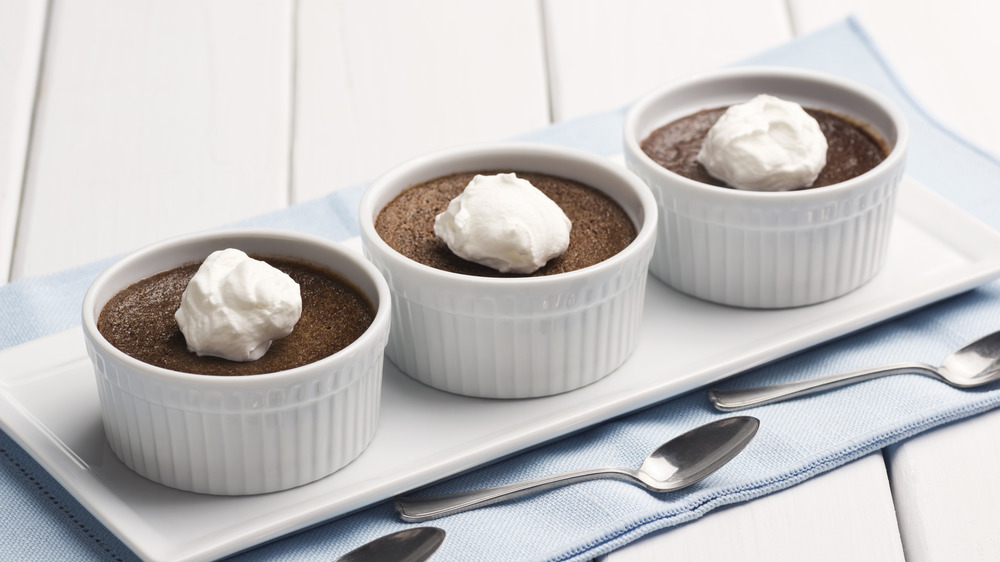 Shutterstock
Of course, as you could probably expect, Ree Drummond does "pioneer-ify" her version of pots de creme just slightly, making it even easier for the average home baker. Rather than chopped chocolate, she uses semi-sweet chocolate chips, and rather than an entire dozen eggs, she uses only four. Instead of requiring you to go through the entire custard-making process, she asks home bakers to blend the chocolate, eggs, and a few other ingredients like hot coffee in a blender, then simply pour the mixture into jars or cups, whatever you have on hand (she uses canning jars), and refrigerate until set. 
Less complicated than the traditional French version, Drummond's pots de creme (with a hint of orange) gives you the same impressive results, with very little work. As she says on her website, "Pots de creme is creamy, dreamy, and out-of-this-world rich and delicious, and this blender version is such a piece of cake with deliciously impressive results." 
So, what are you waiting for? Try Ree Drummond's super-easy pots de creme recipe and see for yourself.