The Genius Ingredient Ina Garten Uses In Her Mashed Potatoes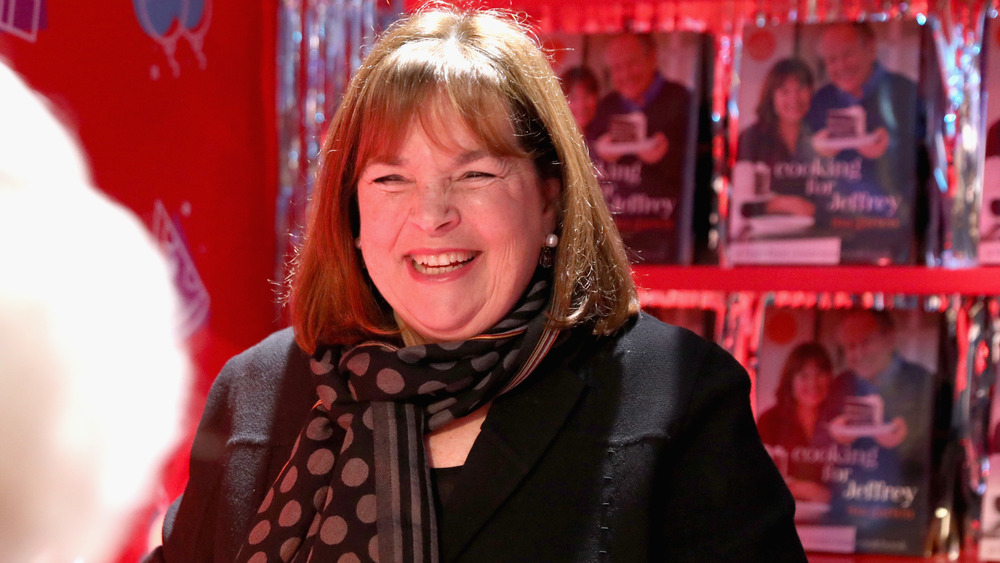 Amy Sussman/Getty Images
Mashed potatoes can bring out all kinds of emotions in people. First, there's the individual who loathes the taste and texture of this side dish. Just do a quick internet search and there are all types of forums and threads where the haters express their dislike with vivid imagery. One Vice reporter wrote in a post that "mashed potatoes are the one foodstuff that makes me want to vomit myself inside out." Yet juxtaposed to all of that hate is great love. Per You Gov, a poll conducted for Thanksgiving 2020 found that the second most popular dish after turkey is mashed potatoes. Mashed potatoes, in fact, earned 78 percent of the popular vote.
Maybe if you don't like mashed potatoes, it is a matter of not having found the right recipe. Or maybe, you really do hate them, but for the 78 percent who like them, you are in luck. Food celebrity Ina Garten, also known as the Barefoot Contessa, has a recipe for these creamy potatoes that has us excited. Garten has a secret ingredient that really ups the game of your mashed taters and puts this dish on a whole different culinary level.
Lemon Zest is her key to unlocking mashed potato perfection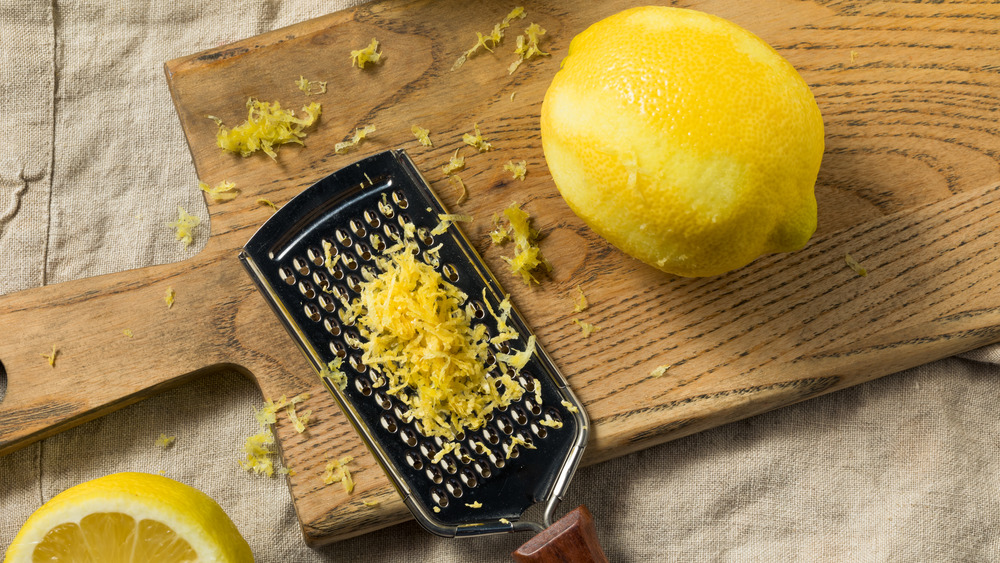 Shutterstock
Lemon zest is Garten's secret ingredient that really changes up your run-of-the-mill mashed potatoes, and once you try it, you may never want your mashed potatoes served up any other way. But first, it is worth noting that Garten doesn't call them mashed potatoes. Per a Today article, Garten instead calls this recipe, which is based on a dish she ate in Paris, "Puréed Potatoes with Lemon." If you have Garten's most recent cookbook, Modern Comfort Food, you may have already tried it and know how delicious this recipe is. 
Today quotes New York Times contributor Julia Moskin as saying of Garten's recipe, "Lemon isn't a classic seasoning for mashed potatoes, but butter makes an excellent go-between. This variation on French pommes purée is just the kind of dish that Ina Garten ... likes to perfect for home cooks. Cooking the potatoes in less water than usual and gradually mashing in bits of chilled butter are the details that make the recipe special." This recipe is special yet fairly simple and only requires pantry staples: potatoes, whole milk, unsalted butter, and lemon zest. To us, this sounds like one more reason to give mashed potatoes a second chance.