Church's Chicken Has Great News For Fans Of Its Chicken Tenders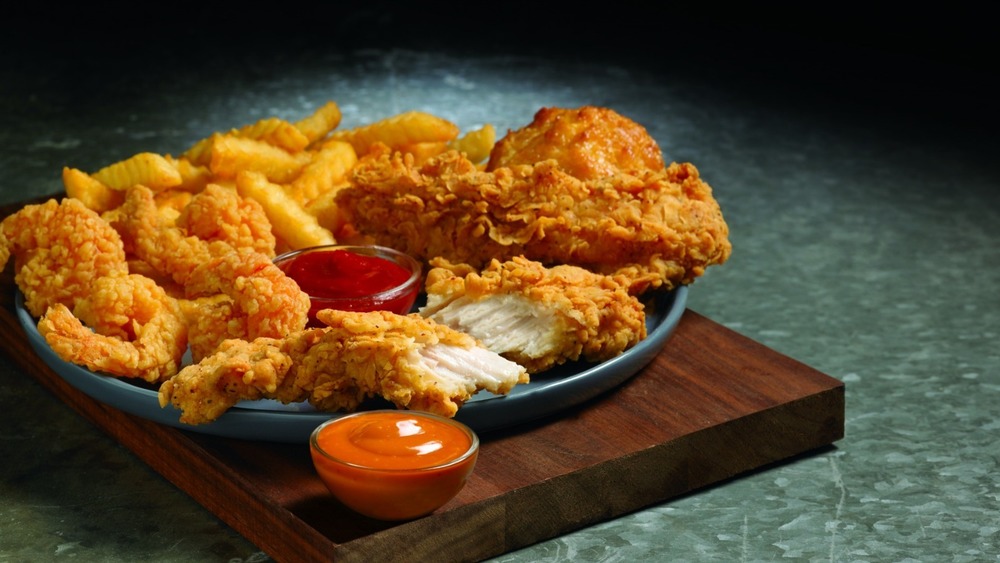 Church's Chicken
Listen, you doubters. Church's Chicken has some hardcore fans. Fans that would prefer to be sworn into the presidency on top of a box of Church's Chicken instead of a bible (via Twitter). Fans that are willing to nix their travel plans if no Church's Chickens are on the route. So when Church's says it's upped their chicken tender game, you better believe there is going to be some buzz.
According to a statement sent to Mashed, starting on January 28, 2021, chicken-starved customers will be able to sample Church's new Texas Tenders at their favorite local Church's restaurant. Is it, maybe, suspicious that Church's is releasing the Texas Tenders right around the time that McDonald's is bringing back its spicy chicken nuggets? And do we, perhaps, suspect that we may soon have a chicken tenders war on our hands to rival the regularly restarted chicken sandwich war? Maybe. While we're stirring the pot a bit, Chik-fil-A, if you're reading this, are you sure that your chicken strips are ready for the formidable competition coming your way?
How Church's new chicken tenders might change your life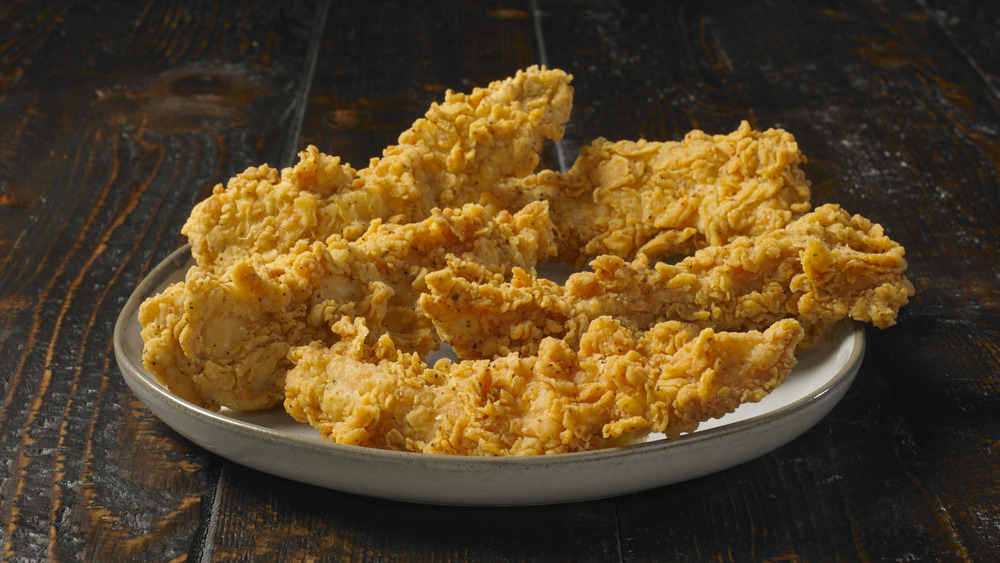 Church's Chicken
Church's new Texas Tenders are made with hand-breaded, all-white meat chicken breast, and marinated in buttermilk. The difference between these and the chain's original or spicy chicken tenders, according to the statement sent to Mashed, is in the seasoning. Church's Chicken promises that their Texas Tenders will be (appropriately) "bigger" and "bolder" in flavor, in large part thanks to the "punches of garlic," onion, and "visible cracked black pepper." Along with its Texas Tenders, you'll also be able to order a new, Tenders 'N Shrimp combo meal.
Last, but not least, Church's is coming out with what it calls "functional fanny packs" which it promises are "perfect for keeping [the Tenders 'N Shrimp] combo nice and hot." This last piece of news is, admittedly, confusing to us. Who in their right mind would not eat tenders and shrimp in one sitting? Regardless, these special fanny packs are not available to purchase, but can only be won in-stores and through social media after January 28.