Here's How Rachael Ray's High School Teachers Remember Her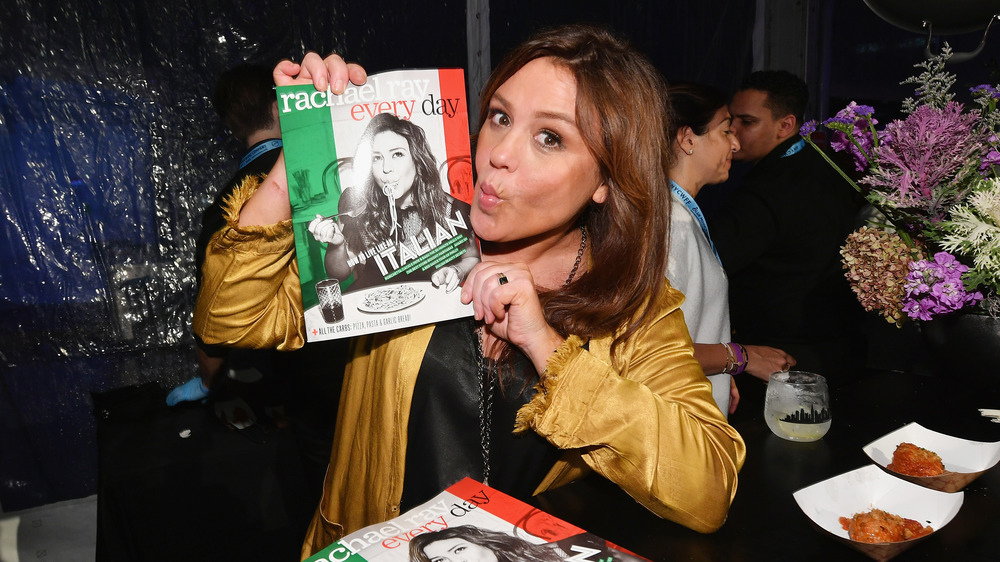 Dia Dipasupil/Getty Images
Everyone loves Rachael Ray. How could you not? She's so relatable — a word that truly encapsulates how people feel about her when they watch her cook. If you have ever watched Ray's show, you know that she is always smiling, laughing, goofing around, and giving off the vibe that she doesn't take herself too seriously. It is a refreshing attitude that doesn't always sync up with high profile individuals. And she really is just like us ... but super funny. The Food Network star, cookbook author, and magazine publisher told Good Housekeeping, "I never do the dishes, because my husband has an affinity for it. And I'm also not allowed to touch the coffeemaker." How can you not like Rachael Ray?
But have you have wondered what Ray was like in high school? Was she the class clown? Was she voted most likely to succeed? Well, wonder no more, because in an episode of The Rachael Ray Show, Rachael went back to her high school, Lake George High School, for a 20-year reunion. During her trip down memory lane, Ray noted that aside from the lockers being "ridiculously small," she did always have hairspray tucked away in hers. But what we loved even more is when her teachers spilled the tea about the celebrity chef.
Rachael Ray was just as bubbly in high school as she is now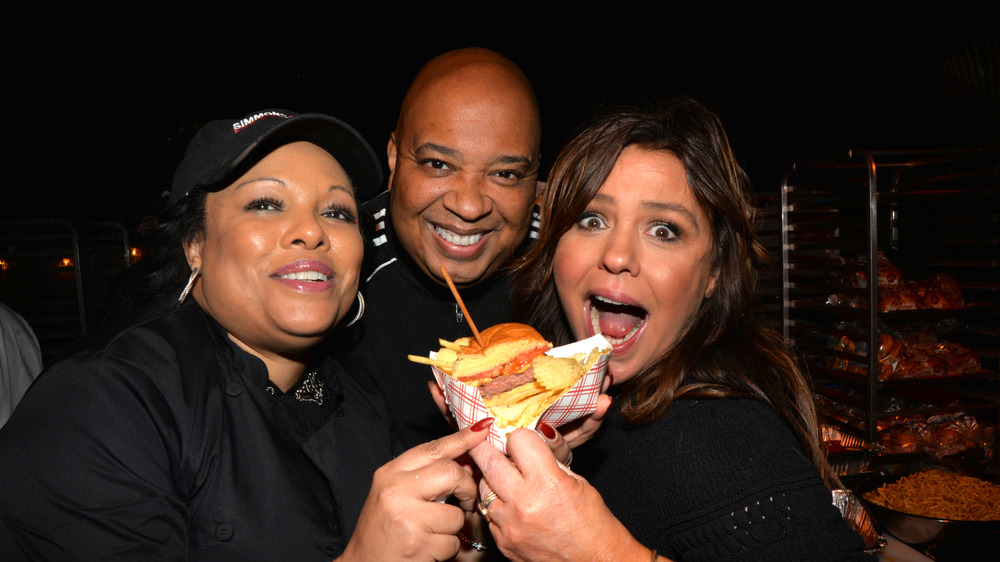 Manny Hernandez/Getty Images
Rachael Ray has always been a go-getter. Perhaps unsurprisingly, she was a cheerleader for her beloved alma mater, Lake George High School. Ray revealed to Good Housekeeping that she was, "...the one who climbed to the top of the pyramid and then flipped into the arms of other cheerleaders." Sounds like Ray. But when she wasn't chanting cheers, doing backflips, or working on her homework, Ray was working at her food gift-basket business, Delicious Liaisons, proving she always had that entrepreneurial spirit to create. 
But what's remarkable is that her then-guidance counselor Dave Eagle, who later became Lake George High's principal, shared that Ray really hasn't changed that much. He noted that she had the same facial expression all the way back when she was in seventh grade in her photos, all the way throughout her high school years. He also read comments from when she was in fifth and sixth grade that prove Ray has always been "self-confident" and "motivated" and maybe a little "bossy." 
Ray's cheerleading coach shared memories of her big "flying" hair that had been a hallmark of the '80s. The coach also recalled that Ray was," ...energetic, enthusiastic, always someone the kids wanted to be around." Ray laughed through all of the revelations and joked that she would love to go back to high school, but she would probably skip Trig!