Good News For Fans Of Dairy Queen's Red Velvet Cake Blizzard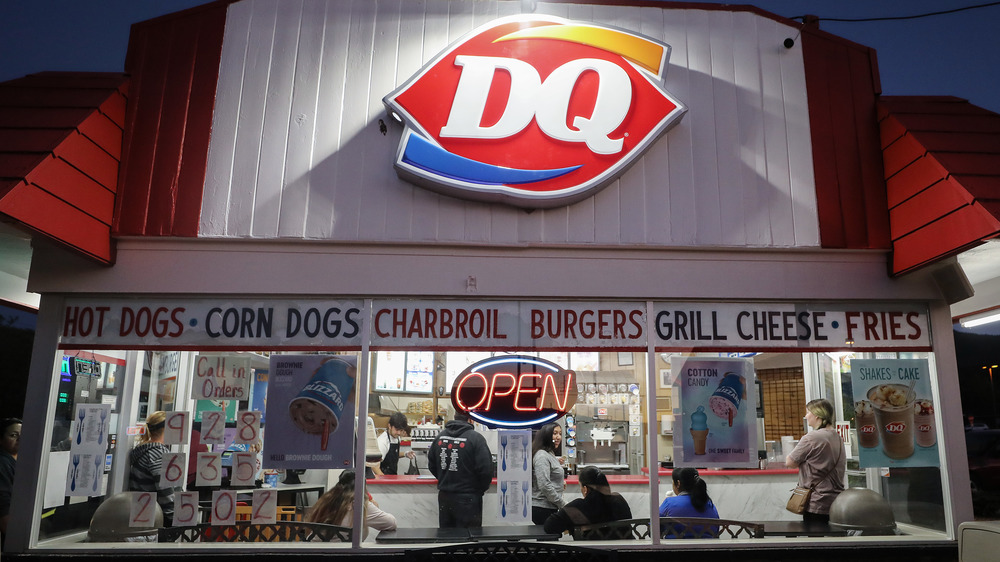 Mario Tama/Getty Images
After a few weeks reprieve, holiday thinking is here again as Dairy Queen announces the return of its Red Velvet Cake Blizzard and Red Velvet Cupid Cake for the Valentine's Day season. As ChewBoom reports, the former features Dairy Queen's soft serve blended with cream cheese icing and cake bits while the latter transforms that into a cake with the soft serve as the base, cake pieces and cream cheese icing as a middle layer, topped with the Red Velvet Cake Blizzard.
These can be found in participating locations nationwide, but, as ChewBoom notes, the Cupid Cake is designed for a Valentine's Day date, meaning it's meant to be eaten by two.
Dairy Queen first debuted the Red Velvet Cake Blizzard in 2014, as testified by a press release shared by Franchising.com. "It's just one of the new and innovative fan-worthy flavors the Dairy Queen system will introduce this year," Barry Westrum, executive vice president of Marketing for American Dairy Queen Corporation, raved at the time. "We're always celebrating Blizzard season at DQ."
Red Velvet Cake has always been a marketing gimmick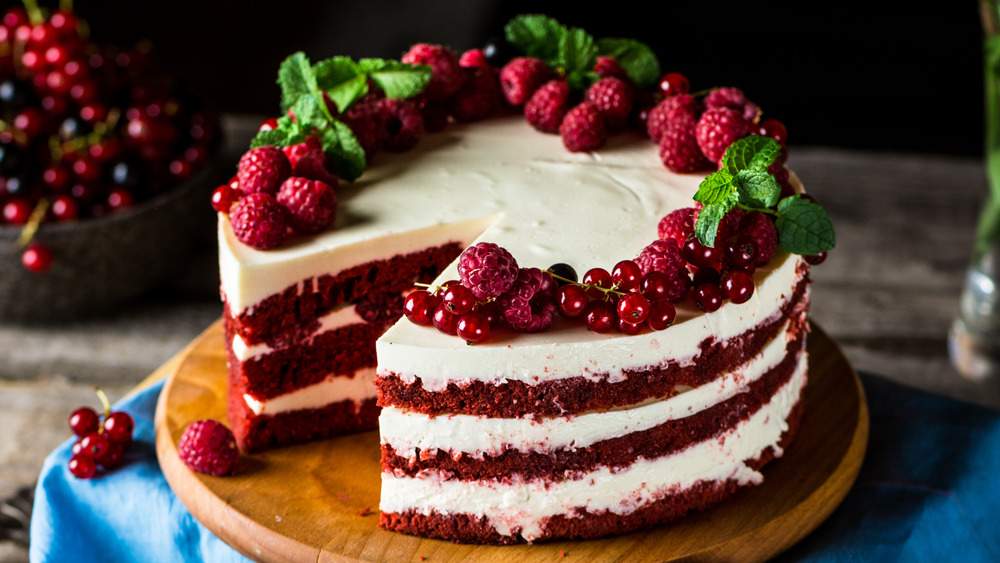 Shutterstock
The obvious reason why Dairy Queen would introduce a red velvet cake-themed offering during Valentine's Day is because it's red, and you celebrate Valentine's Day with red things. However, the popular red cake is primarily red because it served the interests of a dye company, Adams Extract to be precise, according to Southern Living.
My Recipes recounts how John Adams learned of red velvet cake from his wife who had tried the dish at the Waldorf Astoria. At the time, the cake was colored and sweetened with beets, though, as the piece notes, other sources suggest the use of beets was due to the restaurant's use of Dutch-processed cocoa, which baked as a brown instead of a red.
As a food dye provider, however, Adams saw an opportunity to promote his product, namely by advertising his dyes with a recipe for red velvet cake. People bought the dyes, and red velvet cake became a nationwide phenomenon. And, it must be noted, remains a red advertising tool to this day.