What Hell's Kitchen Winner Nona Sivley Is Doing Now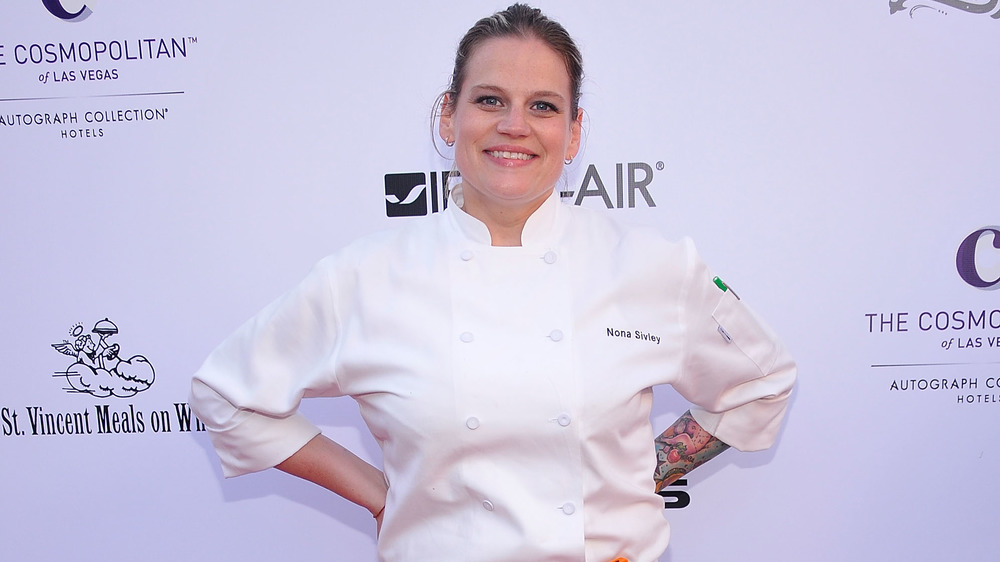 Michael Tullberg/Getty Images
Nona Sivley, known for winning Hell's Kitchen season eight, has been a busy lady. Before diving into her life post the show, it's worth remembering that Sivley was just 29 years old when she won top honors on the highly competitive show (via Gold Derby). She had to fight hard to secure her win, beating promising chefs like Russell Kook in the process, according to LA Weekly.
After her win on Hell's Kitchen, the chef started working at LA Market in Los Angeles and said that she was enthusiastic about switching things up a little. She added, "I'd like to introduce L.A. to the South a little. I'd like to let them know what grits are really about." After spending years at LA Market, she worked at Pork & Beans in Las Vegas (via Screen Rant.) Suffice to say, she's kept herself occupied after the end of the show. Here's what else the talented chef has been up to. 
Nona Sivley has her own private business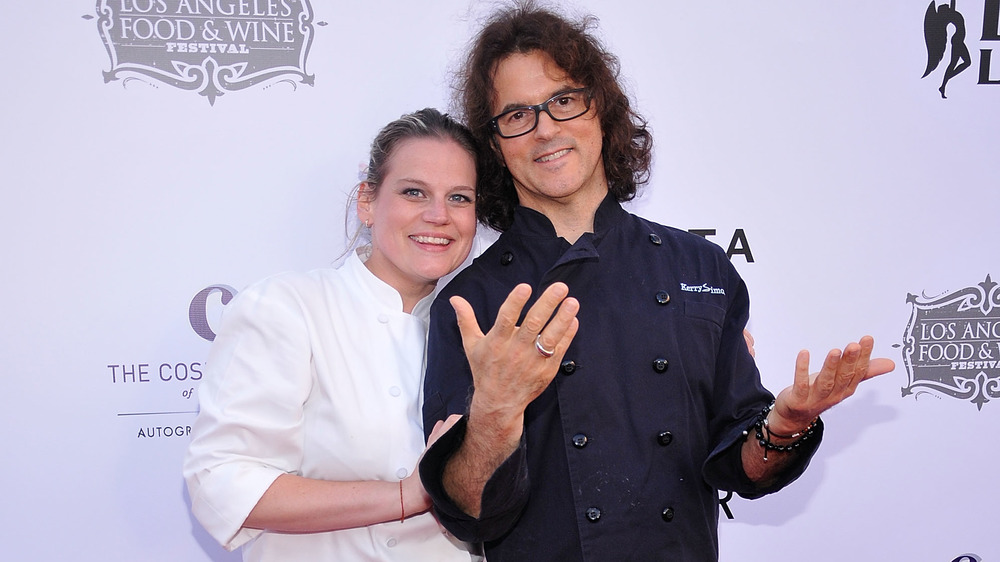 Michael Tullberg/Getty Images
Nona Sivley, who now goes by the name Nona Johnson, has made a splash in the culinary industry by opening her own company called Sizzling Peach with her wife. According to the brand's website, the company caters to customers in Atlanta, Ga., and nearby areas, helping them out with their catering needs. As a description on the site puts it, "Here at Sizzling Peach we pride ourselves in doing more than just feeding your guests." Basically, the team pays special attention to customizing an experience based on what their customer wants — from fine dining to a more casual get-together. 
The company's Instagram account promises to give its customers a glimpse into healthy and wholesome food options and is branded as a "luxury catering service." Plus, according to Parade, the chef is also working on a speciality grocery store that will specifically focus on organic produce and work with local farmers that don't typically have opportunities to sell their products to the masses.