Aldi Fans Are Obsessed With These Cheese Stuffed Pretzel Bites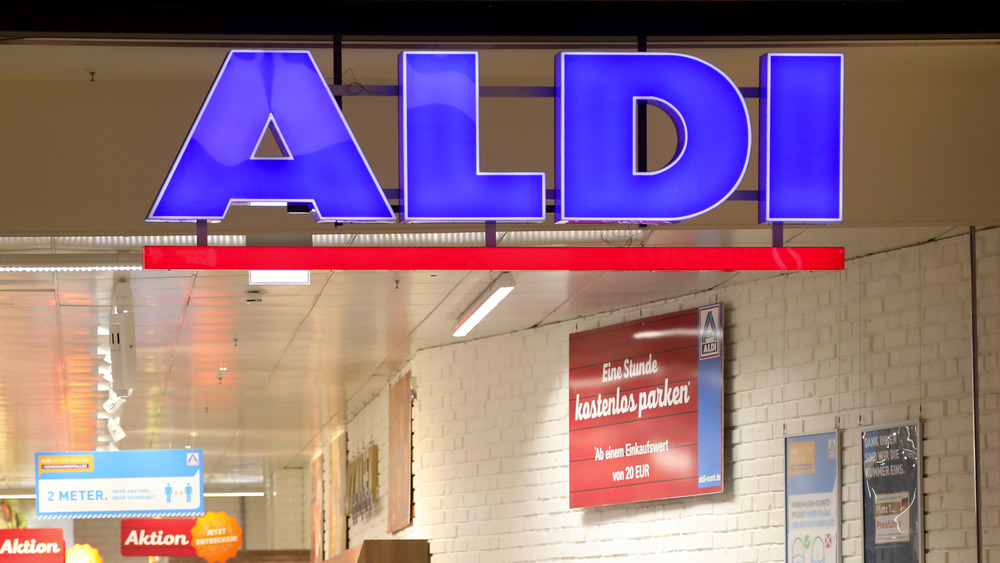 Bloomberg/Getty Images
It's a new month and there's a new Aldi obsession that fans are freaking out over. Aldi shoppers know very well by now that there are tons of must-have items that seem to appear every single week in the Aldi Finds section. Though many of those items lately have been Valentine's Day themed, there's one salty snack that snuck into the thick of the sweet treats. Plus, it's perfect for your upcoming Super Bowl gathering too. 
An Aldi fan account on Instagram, @aldi.mademedoit, posted a photo of the new Appetitos Pretzel Filled Bites on Sunday, January 31. The caption read, "Sweet dreams are made of cheese. These were so good. We cooked them in the air fryer. Watch them because they cook fast! I want to grab the pepper Jack to try next shopping trip!! Who else love[s] pretzels and cheese?!" Aldi shoppers definitely agree. Within a day, the cheese-stuffed pretzels bites had more than 600 likes.
This is what fans have to say about Aldi's cheese stuffed pretzel bites
While fans are excited that these pretzel snacks come in two flavors, cheddar and pepper jack, the best part of all might be its price point. For a 10-ounce box, each one is just $2.29, making this a total steal and crowd-pleaser (via Aldi). You'll definitely want to pick up at least one of each flavor to try.
Fans were quick to chime in with their thoughts too. One said, "pepper jack was SO good," while another wrote, "These are so yummy!!" Some are already ahead of the game. One fan commented, "Got these for a super bowl snack." They're not alone in their love of Super Bowl pretzels — according to data compiled by DoorDash, pretzels are among the favorite game-day snacks in seven different states.
The photo was taken and posted from Palmdale, California, where both flavors were available. One commenter wrote, "My Aldis only had the pepper jack I so wanted to try the cheddar." So, those who can't find both might need to wait a few days before looking again. Chances are, you'll find them again.