Queen Elizabeth II Refuses To Eat This Spice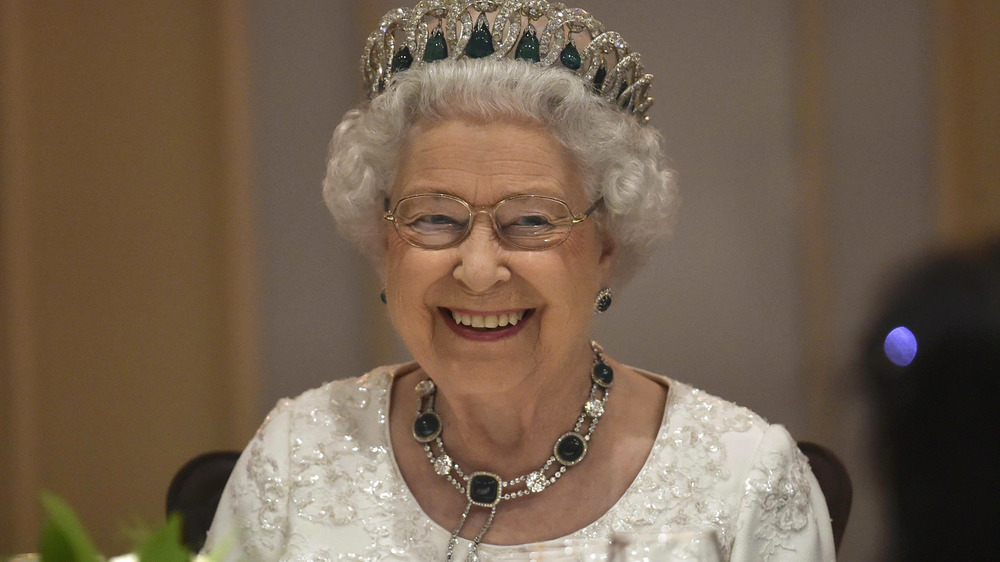 Pool/Getty Images
As longest reigning British monarch (BBC), much has been written about Queen Elizabeth II, what she typically eats in a day, and some of her dining rules. Since some people want a glimpse into her royal food world, there can be much discussion over her favorite foods and the foods that she will not eat. One particular spice is apparently always left off the menu for Queen Elizabeth II. Newsweek shared insight that the British monarch hates garlic. Why does she refuse to eat this spice?
Newsweek quotes former royal chef Darren McGrady, who shared that the Queen forbids garlic in her dishes "or too many onions." While specific reasoning is not clarified, there can be many speculated reasons for avoiding garlic. Although it could be just not liking the flavor, the rationale behind the choice is not required. Even though some chefs use garlic as a common ingredient in cooking and home cooks have various reasons to add garlic to their diet, it would not be on a royal menu. If the Queen of England does not want garlic in a dish, she will not have garlic in a dish.
Queen Elizabeth hates this spice and avoids it at all costs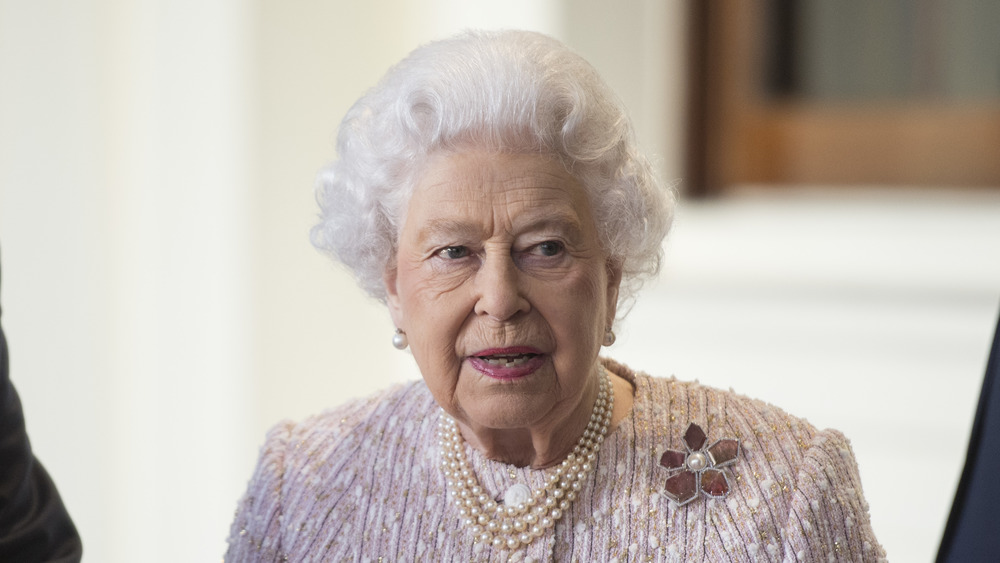 Wpa Pool/Getty Images
While Camilla Parker Bowles,the Duchess of Cornwall, stated in a MasterChef Australia appearance (AOL) that garlic was a hard no at the dinner table, that spice is not the only food that royals have to avoid. Delish offers a list of 11 foods that royals do not eat, which includes garlic and onions. From shellfish and raw meat to pasta and rice, it seems that the royal menu has a few limitations.
Although some people might surmise that these avoidable food lists are about personal flavor preferences, there could be many ideas why Queen Elizabeth II asks for her menus to be devoid of these particular ingredients. The BBC offered a glimpse into the monarchy's travel food request. Based on that insight, comments like "messy," "comfort," and other preferences might come into play. While some picky eaters might dream for the royal treatment when it comes to food choices, Queen Elizabeth II is clear on her wishes. Garlic is off the menu.