43% Of People Say This Is Their Favorite Breakfast Food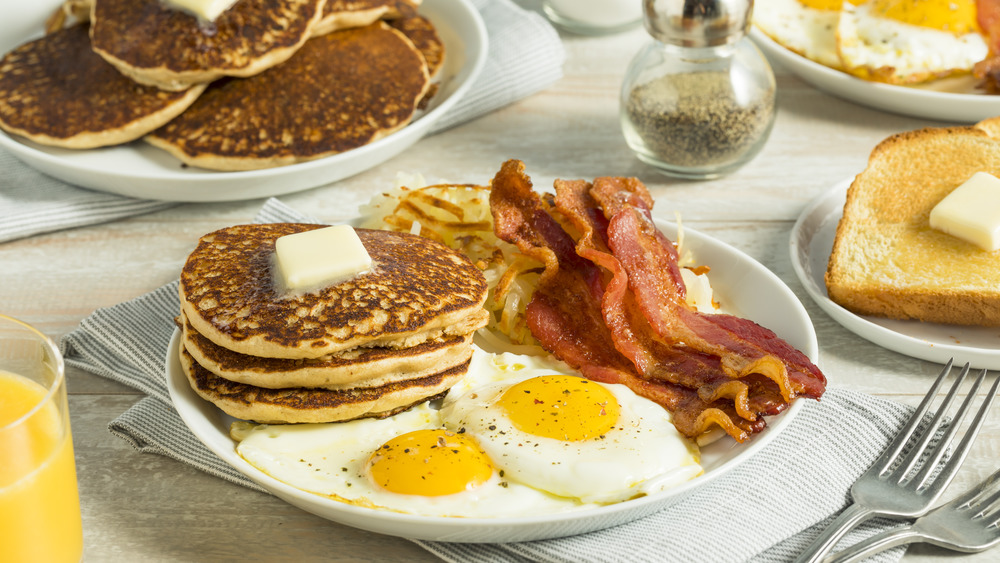 Shutterstock
Rumor has it that breakfast is the most important meal of the day. Not only does a hearty spread first thing in the a.m. give you fuel to start off your day, but there are tons of delicious options to choose from. There are fluffy scrambled eggs paired with perfectly crispy toast slathered in butter and a side of greasy bacon. There are stacks of doughy pancakes drowning in syrup. There are golden omelettes stuffed with veggies, meat, and gooey cheese. There's even bowls of sugary sweet cereal that feel like childhood in a box.
But of all the tasty treats out there, which one is the most popular? Mashed polled 45,000 people worldwide to find out which dish is everyone's favorite breakfast food. Given the option of eggs, French toast, waffles, pancakes, or "other," one food won over nearly half of all survey respondents. Spoiler alert: It's not the one you eat covered in butter and syrup.
It's an egg-cellent choice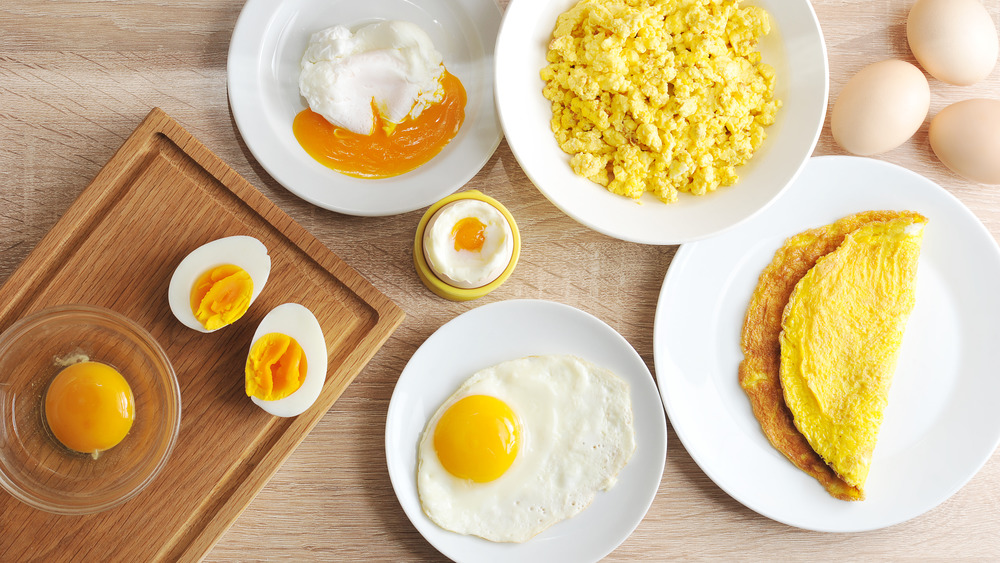 Shutterstock
Scrambled, over easy, fried, hardboiled, sunny side up — because eggs are so versatile, it's hardly a surprise that the savory orbs won the title of favorite breakfast food by a landslide, with 43 percent of the votes. It's not the first time that eggs have proven their popularity on breakfast tables across the U.S., either. A YouGov survey found that over a third of Americans prefer eggs for their first meal of the day, with scrambled being the preferred method of preparation (followed by over easy and then sunny side up).
As for how other the other foods stacked up, pancakes came in second with 18 percent of the votes, followed by French toast with 16 percent. Waffles were close behind with 13 percent of people choosing the fluffy squares as their favorite. And finally, 10 percent of people chose "other," with write-in's including biscuits and gravy, bagels, and, of course, bacon.