Costco Shoppers Are So Excited For This Kirkland Signature Rosé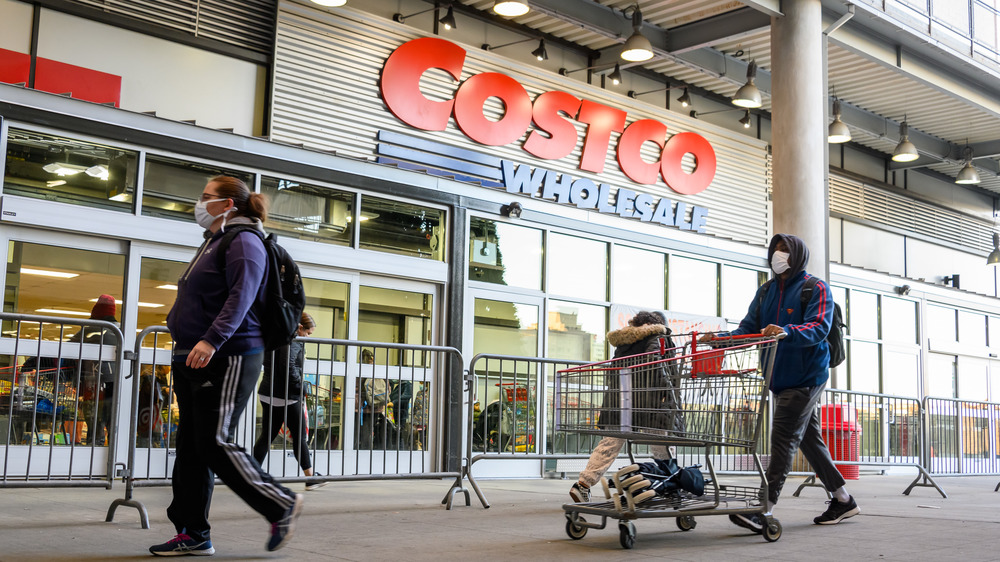 Noam Galai/Getty Images
A trip to Costco is already a field day in itself. Sure, a day at the big box retailer might land you some great deals, but it's rare that you leave the chaos that is Costco without a bit of a stress headache.
Take a page out of @costco_doesitagain's book, and snag a bottle of Costco's new K Vine rosé on your way to the checkout. The account shared the exciting find on Instagram this week. At $9.99 per bottle, it won't last long on the shelves. Gone are the days when a single glass of wine would cost upwards of $10 — why not grab a whole bottle?
Costco has long been appreciated for its affordable alcohol selection. Some wine fanatics love to keep this little known secret to themselves, but most of the Kirkland Signature bottles are the same high quality whites and reds you'll find in any vineyard, just marked down and exclusively made for Costco (via Reverse Wine Snob).
Of course, shoppers around the internet are always staking out the best Costco bargains, but this one may just be what you need to alleviate your next post-shopping trip snag.
Costco's K Vine is part of a special collection backed by an award-winning winemaker
The 2020 single-vineyard rosé is receiving all the hype, but the collection offers another easy add-to-cart with its 2019 chardonnay. Both are expected to be available in Costco stores in February 2021, according to Costco Connection.
The site explains that the brand came to light after Costco approached renowned "rock star of Washington wine" Charles Smith. The former "Winemaker of the Year" has been working alongside the retailer to build a private-label wine, exclusive to Costco's Kirkland Signature brand.
K Vine will be a staple in participating stores for some time, says Smith, with a distinct focus on both taste and affordability — two things Costco has already mastered over the years. Smith explained to Costco Connection that his mission is a simple one: "I try to give people what they want and make it two levels higher in quality and two levels lower in price."
The co-branded beverage line already has plans to launch more offerings in 2022 (spoiler alert: It's a red!). In the meantime, we'll be grabbing a bottle or two of rosé just like everyone else.