1 In 4 People Say This Is The Best Thing You Can Make Using Cauliflower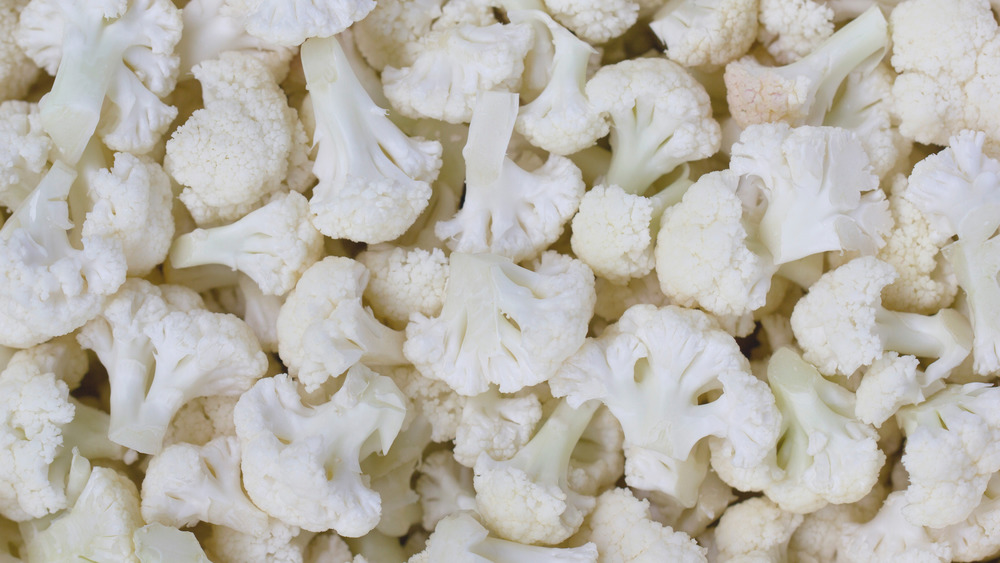 Shutterstock
Cauliflower has gone from being broccoli's less-cool cousin to being the "it" vegetable. These days, it seems like you can make anything using the cruciferous veggie. Cauliflower pizza crust? Yep. Rice? Absolutely. Bagels? You've got it. 
Food bloggers and home cooks are loving cauliflower as a substitute for flour, rice, and other starches. It makes sense — not only is it a lower carb option, but swapping cauliflower into your recipes also adds more good-for-you nutrients and fiber.
If you need more proof that cauliflower is all the rage, Nielsen data reports that cauliflower products increased some 71% in 2019. Clearly, the trend is alive and well. But out of all the recipes and hacks out there, what's the best way to eat cauliflower? Mashed polled more than 600 people on what their favorite thing to make with cauliflower is. Here's which dish one in four respondents dubbed their top pick. 
Pizza, but make it healthy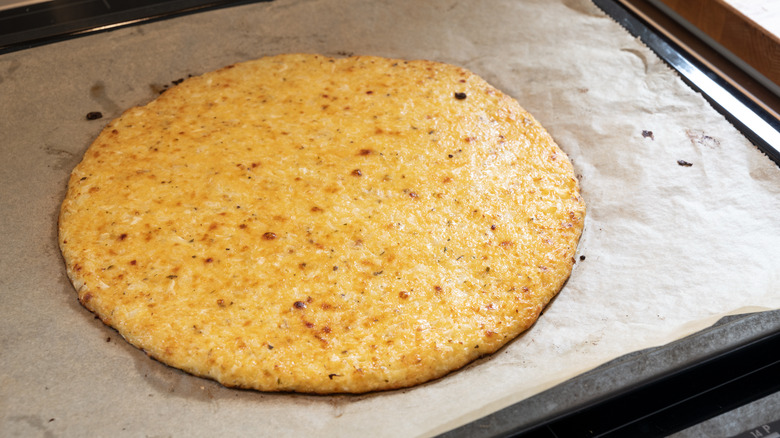 Shutterstock
Despite the fact that there are so many creative ways to use cauliflower, an OG recipes is still one of the most popular. According to Mashed's survey results, more than 24% of respondents think cauliflower pizza crust is the best way to use the fibrous veggie. 
There are plenty of simple recipes for making the healthier crust at home, but plenty of brands have also come out with pre-made cauliflower crust options, including Trader Joe's and CAULIPOWER, both of which you can find in the frozen aisle at the grocery store.
However, cauliflower crust wasn't the number-one choice. That honor went to roasted cauliflower, which received 33% of the votes. Cauliflower mac and cheese was chosen by 14% of people, followed by "other" with 13% (write-ins included mashed cauliflower and cauliflower rice). Only 8% of respondents prefer cauliflower wings, and 6% opt for steaks.