The Surprising Origin Of Ranch Dressing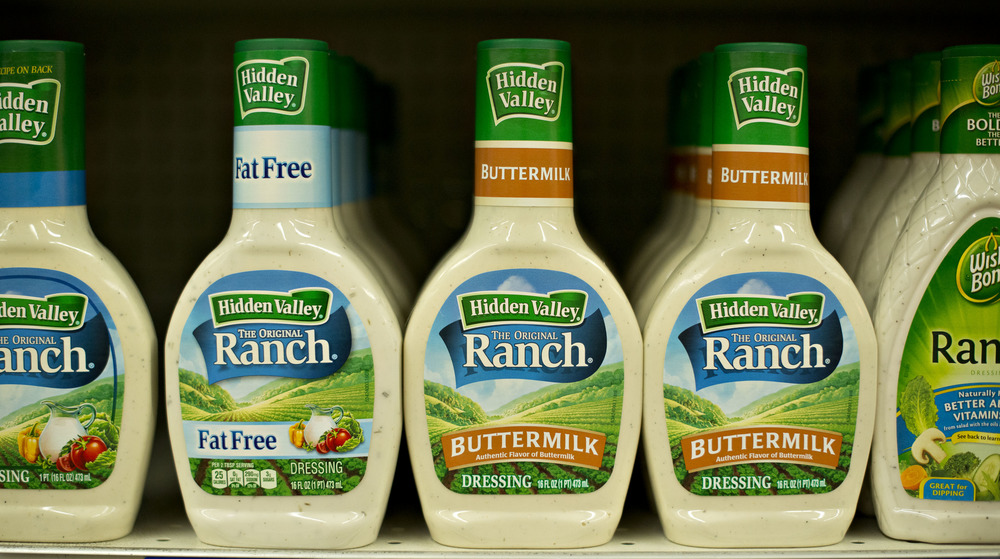 Bloomberg/Getty Images
Ranch dressing is a staple in many kitchens for good reason. The creamy, slightly tangy condiment not only gives life to greens, but can cool down spicy chicken wings, is a best friend to crudités, and has even been known to be poured on pizza. Though you would think that the person who invented such a versatile kitchen miracle was a master chef or culinary genius, the product was surprisingly stumbled upon by a plumber living in Alaska.
According to The New York Times, a man by the name of Steve Henson stumbled upon the recipe that would eventually be tossed on salads and poured on wings across the U.S. The Nebraska native was working in Anchorage, Alaska on a construction project when he was tapped for dual-duty as a crew cook. In 1950s Alaska, fresh herbs were an hard-to-find luxury, so Henson found a way of combining dried herbs, powdered onion and garlic, and pepper with buttermilk to make a zesty dressing that added a punch of flavor to his meals. The recipe proved a hit.
There is a real Hidden Valley Ranch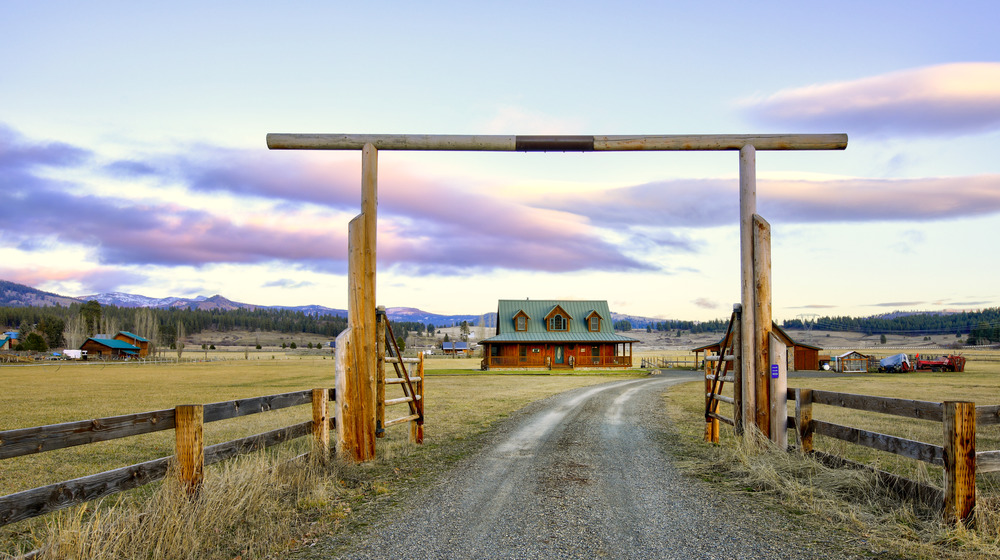 Shutterstock
According to the Hidden Valley Ranch website, Steve and his wife Gayle purchased a 120 acre plot of land in 1954, just outside of Santa Barbara, California. Set between the mountains, the land was a picturesque place to attract visitors and the couple decided to open a dude ranch. Tasked with feeding their guests, Steve went about perfecting his dressing, which he decided to name after the ranch — Hidden Valley.
The salad dressing was so loved by the dude ranch guests they started asking about buying it to take home, so Steve began selling the signature condiment in mason jars. Soon, Steve also started packaging his special blend of herbs and spices, which could simply be mixed with buttermilk to easily create fresh dressing at home. The mail-order mixes proved successful and turned into a business all its own. In the 1980s, bottles of Hidden Valley Ranch dressing officially hit supermarket shelves, along with a host of additional flavors in the years after.