What Exactly Is Jägermeister?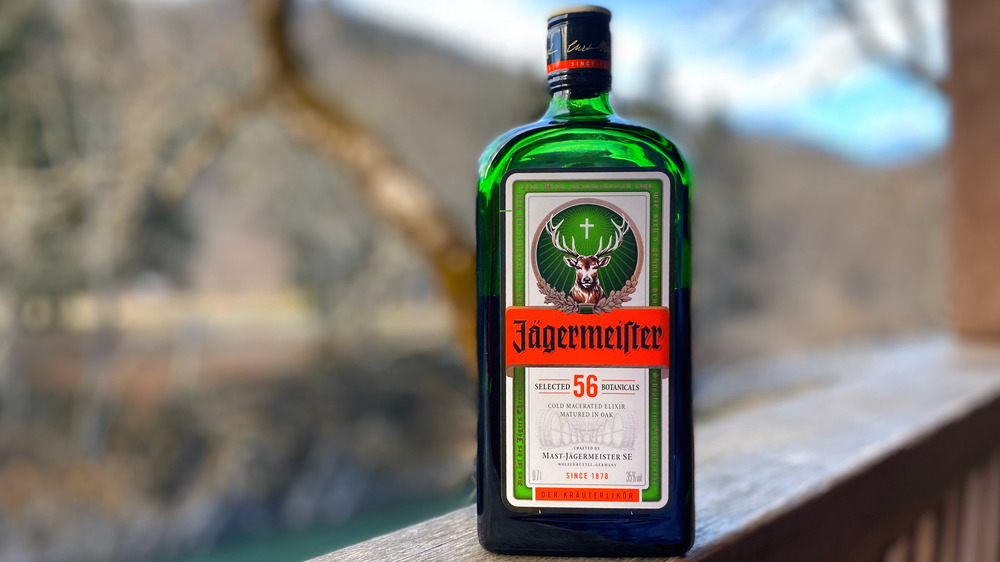 Shutterstock
During a night on the town, you might have heard many bar-goers ordering Jägermeister. Or perhaps you've enjoyed many a shot yourself! Either way — what kind of alcohol is it? It's not rum, it's not vodka, it's not gin, it's not tequila, it's not whiskey — if you've ever wondered what kind of alcohol it is and what precisely Jägermeister's ingredients are, then look no further.
Liquor notes that the mysterious (yet popular) digestif is "produced by steeping 56 herbs and spices including ginger, anise, citrus peel, and juniper in alcohol and water for a few days before storing it in oak for a year and sweetening it." Bar None Drinks notes that the special ingredients within jager are often sourced from various countries, including Australia, East India, and southern Asia. In addition to the aforementioned ingredients, the spirit is also thought to contain cinnamon and green cardamom, but beyond that, the other ingredients are top secret and have been for over 79 years, according to The Daily Meal. Curt Mast invented the drink in 1934, naming it after the German translation of "master hunter," according to Liquor. Mast's father, Wilhelm, actually owned a German vinegar company, and the rest is history! (via Vinepair).
How much alcohol is in Jägermeister?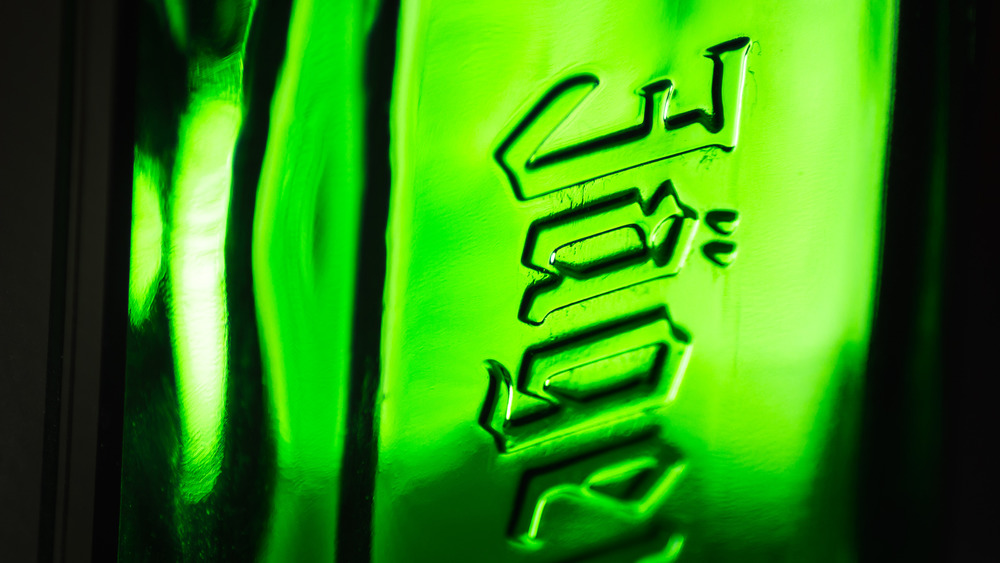 Shutterstock
Jägermeister was actually originally labeled as a medicinal product as opposed to a liquor, according to Bar None Drinks, and was "even used during WWII as an anesthetic!" Oftentimes called just "Jäger," it's typically enjoyed as a shot or in the infamous "Jäger bomb," but it can also translate to higher-end cocktails, according to The Spruce Eats. Some examples of these are the California Surfer, the German Vacation, Bed of Roses, and Colt 45, which are all Jägermeister-based but are much more balanced than its standard uses. When enjoyed in these cocktails, the nuanced flavors of the digestif come through more delicately than usual.
Jägermeister has been sold in its signature green-tinted bottle since its founding. It's always been around 35 percent ABC, so it can certainly make you feel a bit tipsy after a few shots, per Vinepair. Also, have you ever noticed the poem on the label? It says, "It is the hunter's honor that he protects and preserves his game, hunts sportsmanlike, honors the Creator in his creature." Bar None Drinks speculates that it may be included in honor of the patron saint of hunters.
The time you're looking to imbibe, why not make a Jägermeister-based cocktail and reacquaint yourself with the flavors of the versatile digestif? Bottoms up!