Why The Sushi You're Eating May Not Be Sushi At All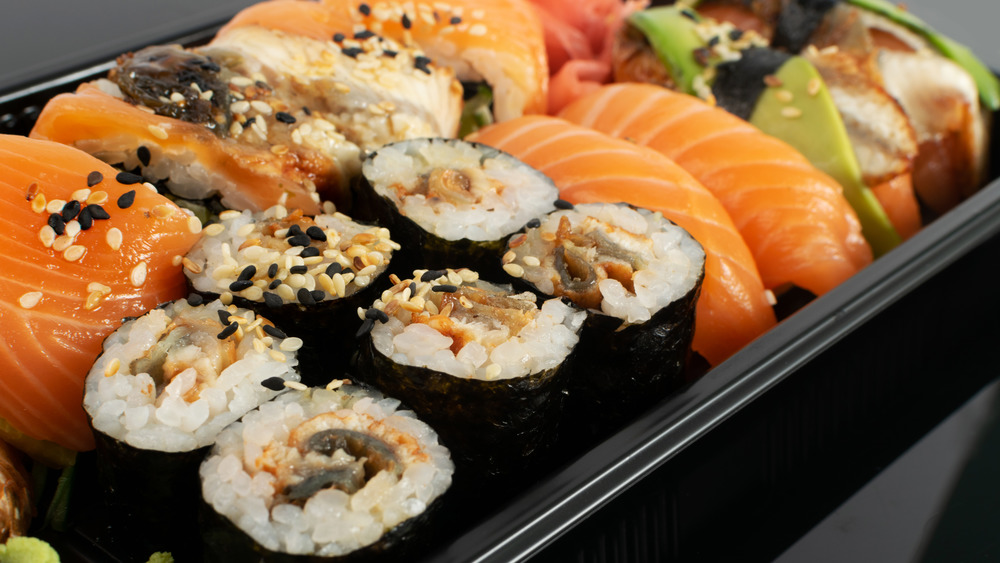 Shutterstock
We all have that one friend who's obsessed with sushi. Or more likely, maybe you are that friend. It doesn't matter if you're trying to order Friday evening takeout, looking for the perfect date night spot, or picking up a quick lunch on the go — if it's meal time, you're laser focused on the popular Japanese cuisine. And you aren't alone. Plenty of Americans understand the raw fish craze. According to Mental Floss, the sushi market in the United States (which is made up of over 4,000 restaurants) is valued at over $2 billion annually. That's a lot of spicy tuna rolls!
But what if you found out that the sushi you love chowing down on every day isn't actually sushi at all?! It may sound ridiculous since you know that the seaweed-wrapped roll you're currently dunking into soy sauce did in fact come from the local sushi joint. However, it turns out that what we call sushi isn't as authentic as you might think.
Your typical American sushi roll has the wrong ingredients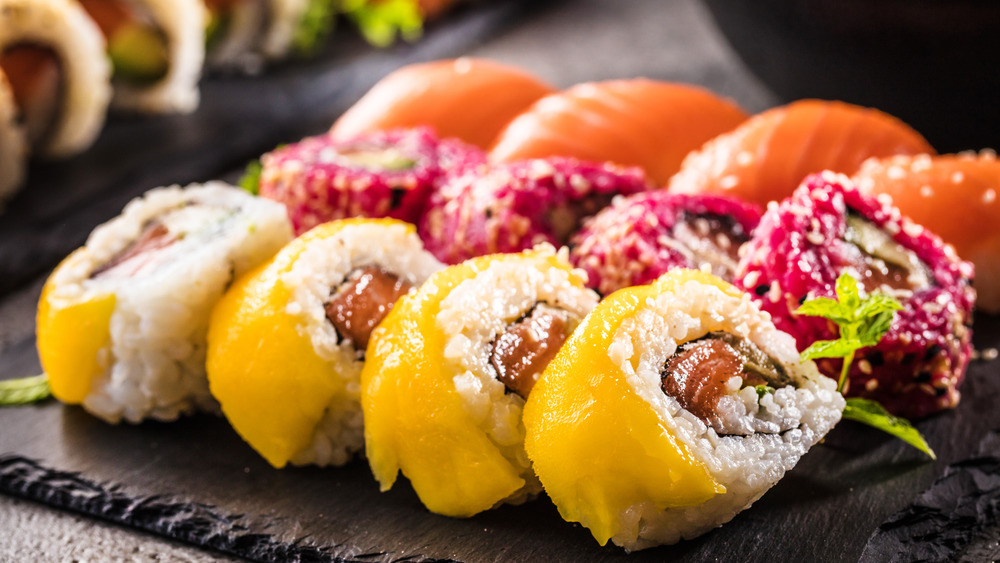 Shutterstock
Many of the rolls you'll find on the menu at your average American sushi restaurant aren't considered real sushi because of their long list of ingredients. Take the Philadelphia roll, for instance, which is arguably one of the most popular rolls. It often contains rice, smoked salmon, cucumbers, cream cheese, and sometimes other add-ins like scallions or avocado. Delicious, yes, but maybe not actually sushi. According to NextShark, authentic Japanese sushi only contains four ingredients: cooked rice, rice vinegar, seaweed, and fresh fish or vegetables.
The idea behind the simplicity of the sushi roll is that the focus is on the quality, not the quantity, of the ingredients. Spoon University explains that true Japanese sushi should have a delicate balance of rice and fish or veggies and a depth of flavors that you can taste individually. Most American "sushi," however, is crammed full of so many things that it all gets muddled together in one big bite.