The Sweet Meaning Of Giada De Laurentiis' Daughter's Name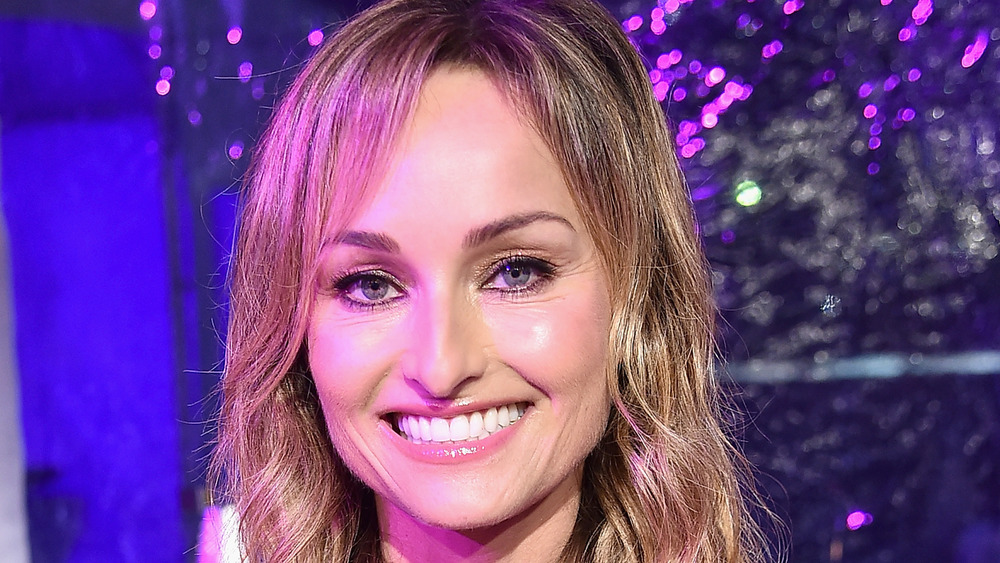 Theo Wargo/Getty Images
Giada De Laurentiis is an Italian cooking maven with California style. We love her easy breezy entertaining savoir faire and the yummy recipes she cooks up on her Food Network show, Everyday Italian. De Laurentiis just makes everything look effortless, yet, at the same time, prepared with lots of care and attention. That's why it should come as no surprise the celebrity chef put just as much love and thought into choosing a sweet name for her only daughter.
If you are a parent, you know that choosing a child's name can be fraught with perils and pressures. Choose the wrong name, and your kid can face years of some pretty mean and thoughtless playground teasing. Choose a name that's too edgy and everyone is talking about it as well, but not for the right reasons. Most parents spend hours making lists and poring their energy into naming their baby, and Giada was clearly no different. Perhaps, her name choice was influenced by the teasing she received as a youth. (De Laurentiis told The Chew how kids would call her Jabba, as in Jabba the Hutt, because her name sounded a bit like that of the Star Wars character to her peers.) Or perhaps choosing this name was really De Laurentiis' way of paying homage to her own parents.
Giada named her daughter Jade and it has a special meaning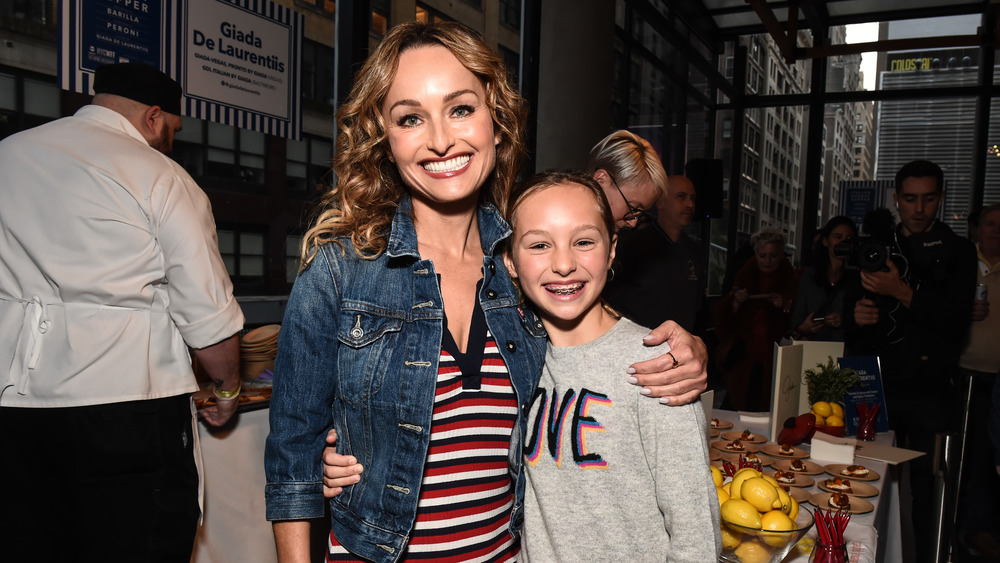 Daniel Zuchnik/Getty Images
De Laurentiis named her daughter Jade, which in Italian would be Giada. Yep, she named her mini me after herself. Per Nameberry, the origin of this names is Spanish and means "Stone of the side" while Jade, the lovely green stone, is often associated with wisdom, justice, and courage. De Laurentiis is not alone is her love of this name. Bianca and Mick Jagger also were partial to this moniker, choosing it for their daughter all the way back in the 1970s. But it definitely suits De Laurentiis' beautiful daughter and it is certainly a sweet way to create a strong maternal bond.
Apparently, mom and daughter have another thing in common, too: a love for cooking and food. And like all good love affairs, that shared passion started early. De Laurentiis told Redbook, "I give her little tastes of the food and she's like, 'Mmm!' Sometimes there's nothing on the spoon and she still goes, 'Mmm!'" De Laurentiis also shared that Jade likes lamb and quinoa, proving she has quite the discerning palate. You may have even seen Jade on De Laurentiis' show Giada at Home.