How Rachael Ray Is Helping Older Adults On Valentine's Day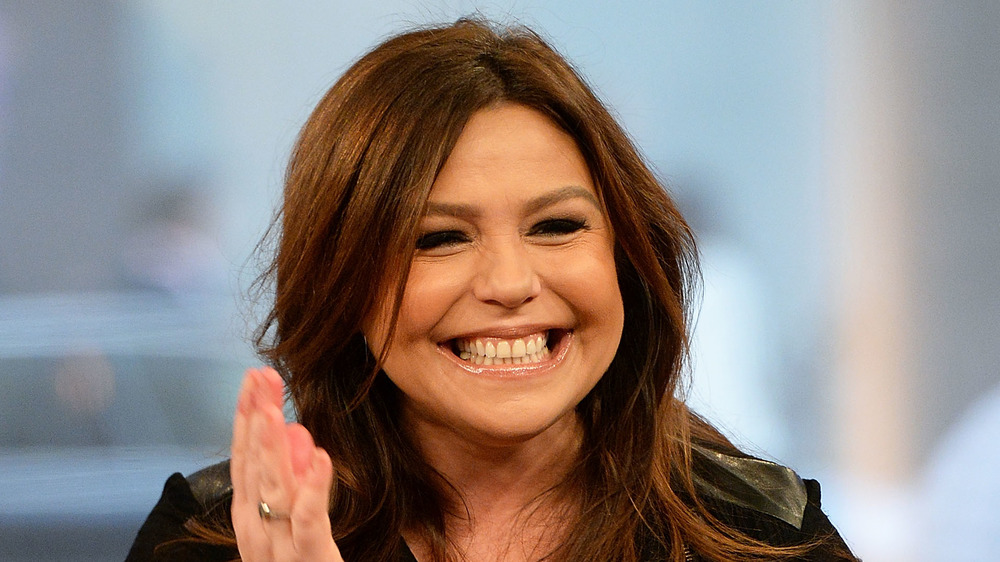 Slaven Vlasic/Getty Images
It's no secret that the very relatable celebrity chef Rachael Ray loves pets. You might remember the beautiful note she penned after the death of her dog, Isaboo. Per her Rachael Ray Show blog, Ray wrote, "We will open our home and our hearts to another animal in need, because that is what Izzy would want." And that they did, adopting a sweet puppy and naming her Bella Boo Blue. Not to mention, they even had a celebratory adoption dinner and their newest family member got to dine on chicken, naan, and yogurt. Lucky puppy! 
Ray clearly understands the true and loyal companionship dogs can provide and wants our 50 and over community, who may be feeling the isolation effects of the pandemic, to have the opportunity to share in that experience. For Valentine's Day and per People, Rachael Ray's Nutrish Dog Food wants to share the love and is teaming up with Muttville Senior Dog Rescue in San Francisco to help individuals over 50 find the new love of their life to add to their family. This new love will always be there to take walks with, play fetch, and provide true enjoyment in their lives; and to help make the adoption process even easier, Ray and Muttville are offering a cool incentive.
If you are over 50, you can adopt an animal for free thanks to Ray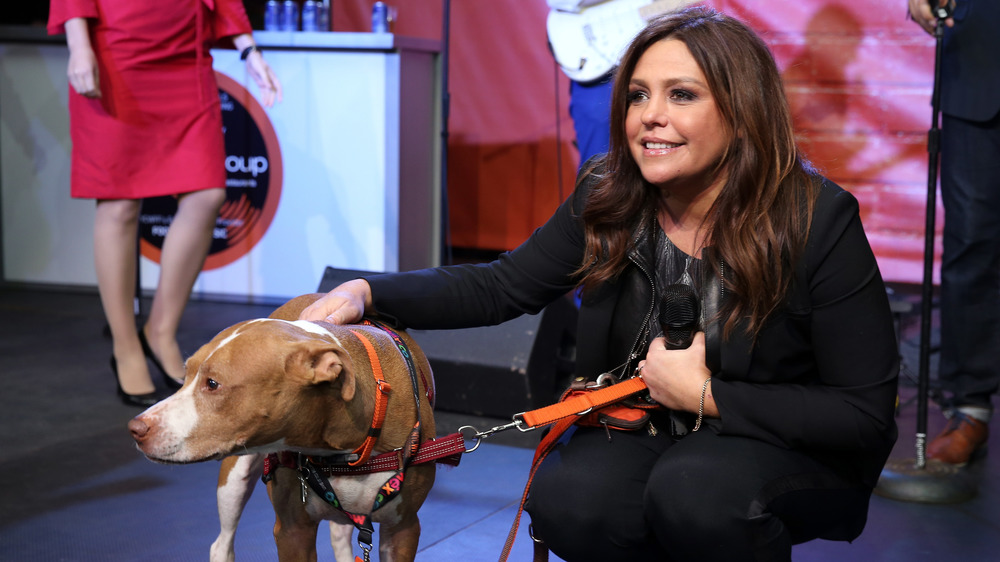 Neilson Barnard/Getty Images
Muttville is allowing individuals over 50 to adopt a pet for free during the month of February. But the sweet goodness of this partnership doesn't end there. You need to be able to care for your furry friends, so Ray's Nutrish is giving senior Muttville adopters a free year's supply of dog food and is taking care of some of those first time check-ins with the vet. That is some serious generosity in our opinion. 
But why is this such a great way to engage seniors who might be feeling lonely, anxious, or depressed? According to a poll from the University of Michigan, 88 percent of pet lovers said their pets help them enjoy life, while 86 percent said their pet made them feel loved, and 79 percent said they felt that their animal reduced stress in their lives. Animals clearly make our lives better. Pet Food Processing shares that Muttville will be hosting a virtual event on February 12th to promote this month-long program. Sounds like the perfect way to celebrate Valentine's Day to us.