Shake Shack Is Teaming Up With Boyz II Men For A Valentine's Day Throwback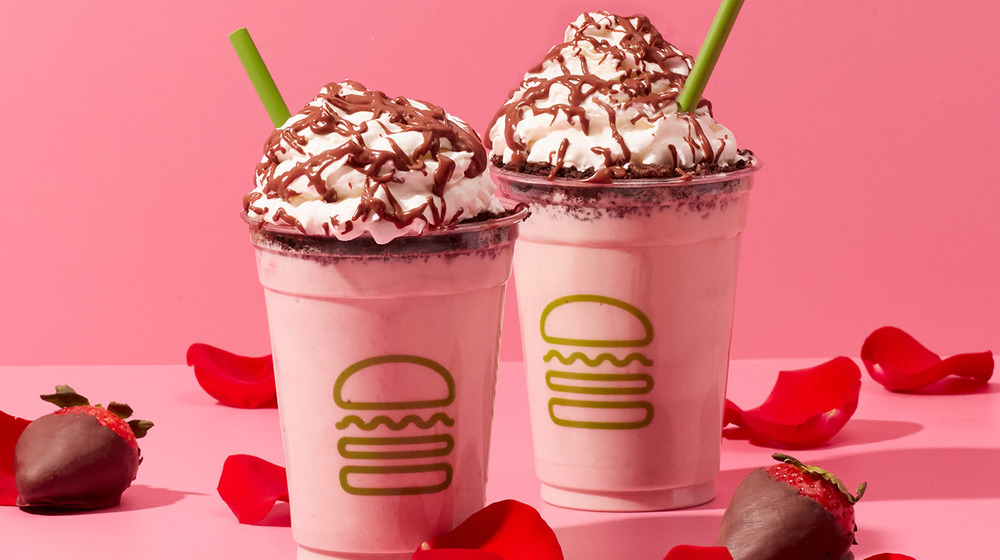 Shake Shack
Boyz II Men made their debut in 1989 and have been charming hearts in the decades since (via Classic Motown). With chart-topping hits like "I'll Make Love to You" and "End of the Road," the Grammy Award-winning trio consisting of Nathan Morris, Wanya Morris, and Shawn Stockman has reached icon status in the entertainment world. And now, they are entering the spotlight in the food industry.
This Valentine's Day, the ballad-belting boy band is collaborating with fast-casual chain Shake Shack and delivery service DoorDash for "Love Delivered" — a nostalgia-filled virtual performance filled with romantic love songs and fan interaction. Talk about the ultimate '90s throwback! According to Marketing Dive, millions of couples across the country are staying home this Valentine's Day instead of dining out due to the COVID-19 pandemic.
The "Love Delivered" concert is happening on Feb. 14, 2021 at 8 p.m. ET. The free event is open to couples and single folks alike and will be streamed through the Twitch mobile TV app and on DoorDash's Facebook Live. So, dim the lights, get cozy, and tune in to this intimate live-stream concert on Valentine's Day.
What else is being offered in the "Love Delivered" Valentine's Day campaign?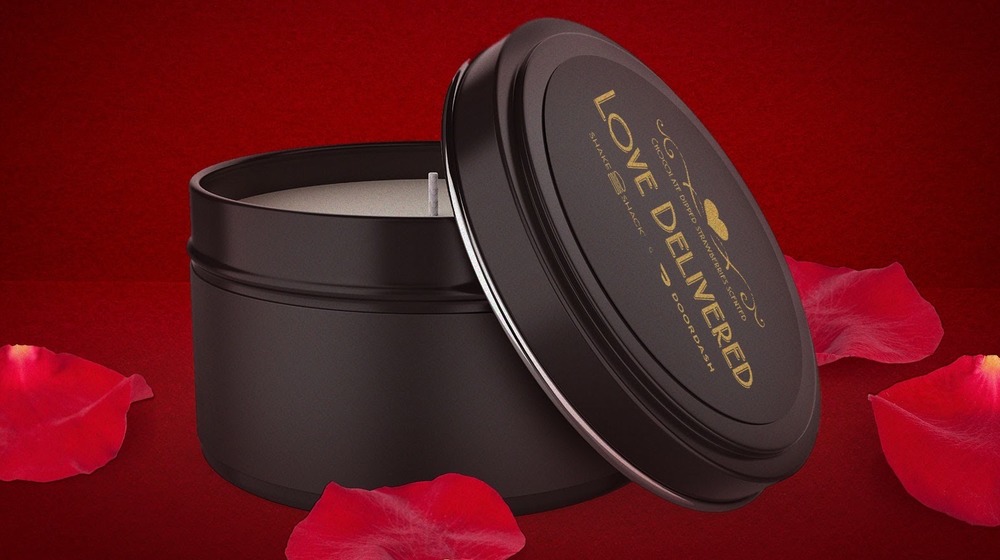 Shake Shack
To celebrate Valentine's Day, Shake Shack is releasing a limited-edition menu item, and boyz, does it sound delicious! "Berryz II Men" is a chocolate-covered strawberry-flavored milkshake made with fresh strawberries mixed with vanilla frozen custard and topped with fluffy whipped cream, delectable fudge sauce, and crunchy chocolate cookie crumbles. The festive pink shake will be available at Shake Shack locations across the U.S. from Feb. 9 through Feb. 14.
But the surprises don't end there. For fans living in New York City or Philadelphia, you can get lucky and score a free "Love Delivered" kit when you order the new Boyz II Men-themed shake on Feb. 11. This sweet set includes swag perfect for your Valentine's Day date night, including a "Berryz II Men" shake-scented candle, a T-shirt, and a backstage lanyard. You'll be outfitted with everything you need just in time to sing along on Sunday. "We're gonna celebrate / All through the night..."