54% Of People Say This Is Their Favorite Movie Snack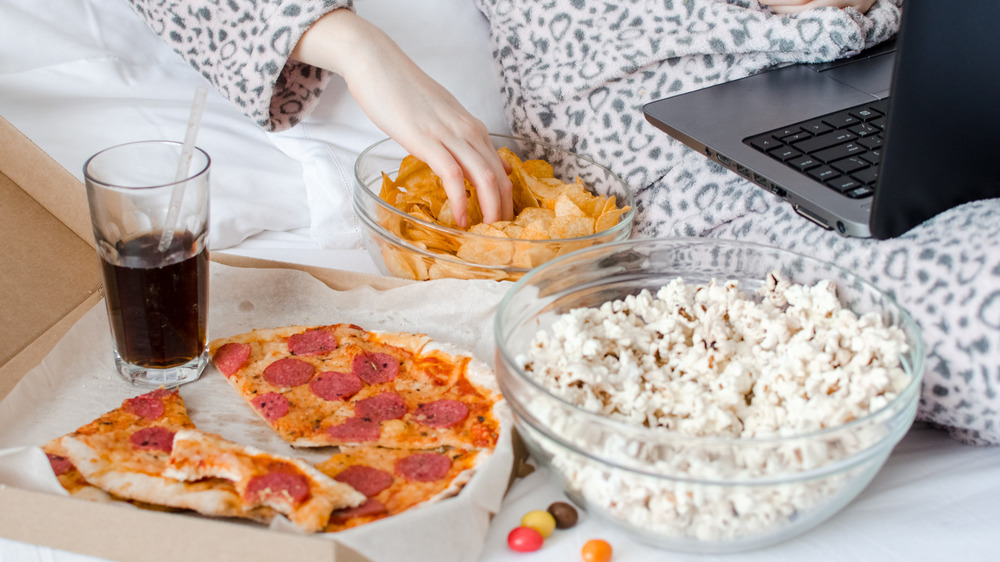 Shutterstock
One of the best feelings in the world is when Friday night rolls around and, after a long week of work, your only plans involve putting on your comfiest pair of pajamas, snuggling up on the couch, and searching for the perfect movie — or perfect show — to watch on your favorite streaming service. The only thing that would make it better? A tasty snack that you can mindlessly munch on while you remind Netflix that yes, you're definitely still watching.
As for which treat is best for movie night, people have very strong opinions. Some prefer sweet snacks, like candy or ice cream, while others prefer salty snacks, like chips or even pizza. To find out which snack is the most popular, however, Mashed polled over 35,000 people across the world on their go-to bite when zoning out in front of the TV. Here's which one over half of all survey respondents could agree on. 
You can't go wrong with this classic movie snack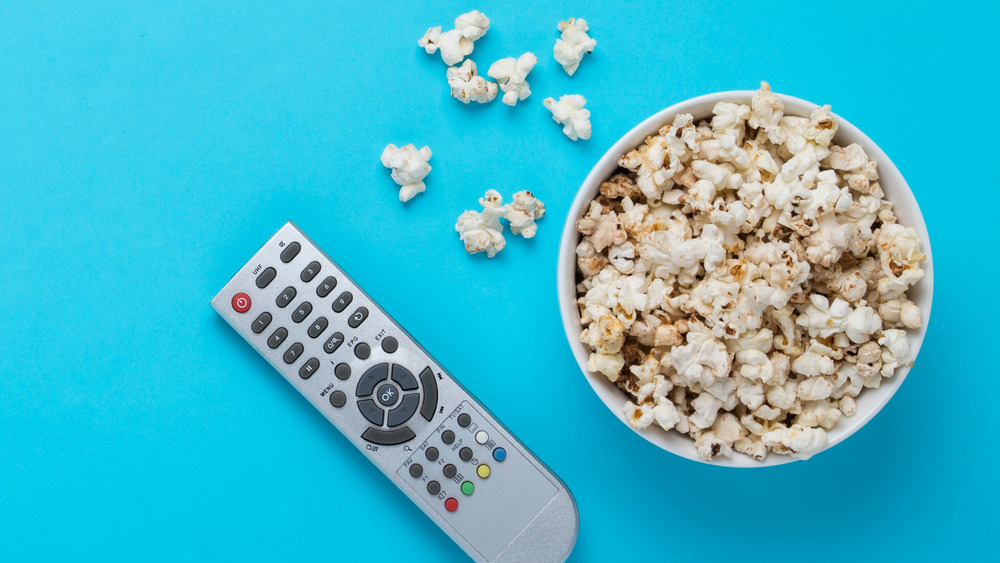 Shutterstock
If you've ever set foot in a movie theater, you know it's almost second nature to hit the concessions counter for a tub of buttery popcorn before heading to your seat. So it's no surprise that the nostalgic — and often healthier — treat was dubbed the best movie snack, receiving 54 percent of the votes in Mashed's survey. And despite movie theaters feeling like a distant memory, it's still a clear-cut favorite. According to Northern Ag Network, Americans alone consume some 17.3 billion quarts of popcorn each year, which breaks down to about 68 quarts per person!
None of the other snacks even came close to popcorn's popularity. Nachos and cheese and pizza tied for second place, both with 17 percent of the votes, followed by soft pretzels, with 7 percent. Only 4 percent of people chose the "other" category, which included a lot of classic movie theater candy, like Red Vines, Reese's Pieces, and Sour Patch Kids.