Burger King Just Revealed New Details About Its Replacement Chicken Sandwich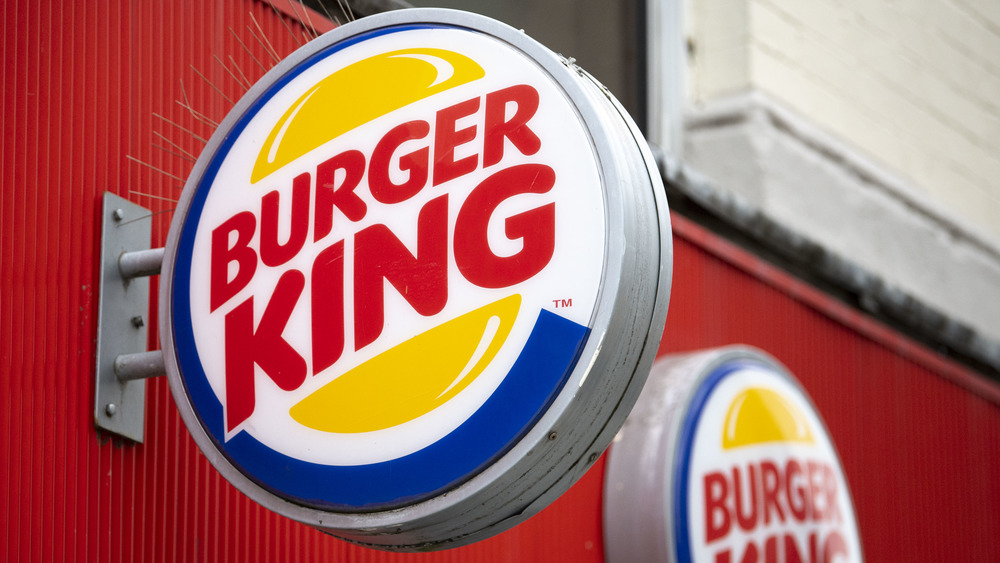 Matthew Horwood/Getty Images
Chicken has become the newest and hottest commodity for fast food restaurants in recent years, thanks to the highly publicized chicken sandwich wars that was kicked off by the release of Popeyes' infamous chicken sandwich. Since then, fast food lovers have been able to experience a plethora of chicken sandwich options from favorites like McDonald's, Chick-fil-A, KFC, Wendy's, and more. Now, customers can find things that range from the classically grilled to the exceptionally spicy and everything in-between, as fast food restaurants leave no stone unturned in their quest for chicken sandwich glory. 
In an attempt to separate itself from the pack, fast service giant Burger King has announced that it will be revamping its chicken sandwich and looking to elevate it to provide customers with something that is only rivaled by their signature burger the Whopper. That's right, folks — the burger giant's OG chicken sandwich is getting a delicious facelift, per USA Today. And we couldn't be more excited. 
Burger King's chicken sandwich will now be hand-breaded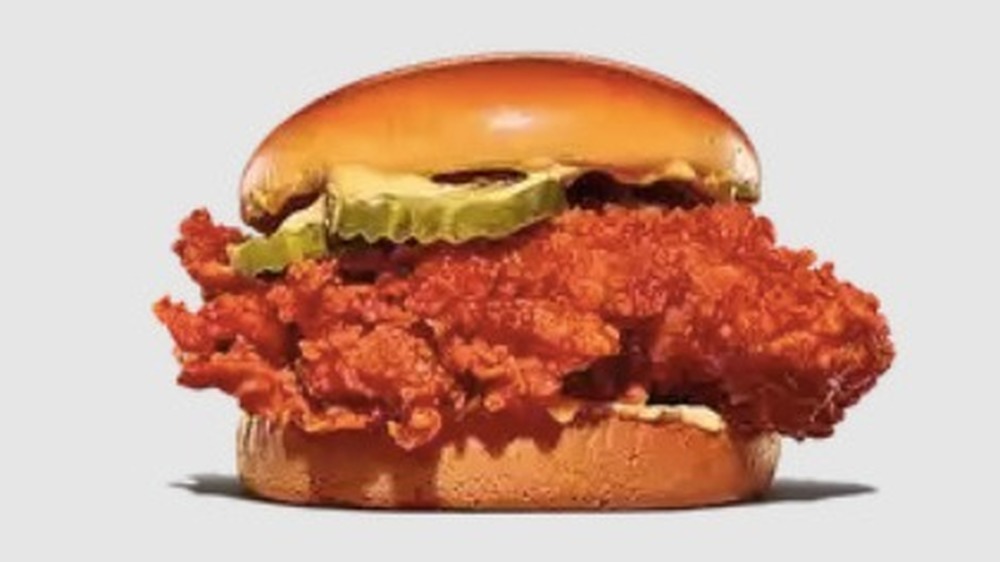 Burger King
Yahoo! Finance reports that Ellie Doty, chief marketing officer of Burger King, said that they took their time to truly perfect their chicken sandwich. "For us, hand-breading is to chicken what flame-grilling is to burgers so we've been working to perfect this hand-breaded chicken sandwich since 2019 from operations to training procedures, we're focused on getting it right for our guests," she told the publication. 
The new hand-breaded chicken sandwich will be available in both original and spicy varieties, and will be served with a super delicious signature sauce, and pickles on a potato bun (via Wish TV). Burger King wanted to make a chicken sandwich that was "as good as one you could get from the big chicken guys" and will be well worth the wait, per The Takeout. The publication also cites that folks will be able to incorporate additional toppings like lettuce and tomatoes to their sandwich, upon ordering it. Burger King's new chicken sandwich will be available for purchase later this year (via USA Today).