Costco Fans Are In Love With These California-Style Chicken Lettuce Wrap Kits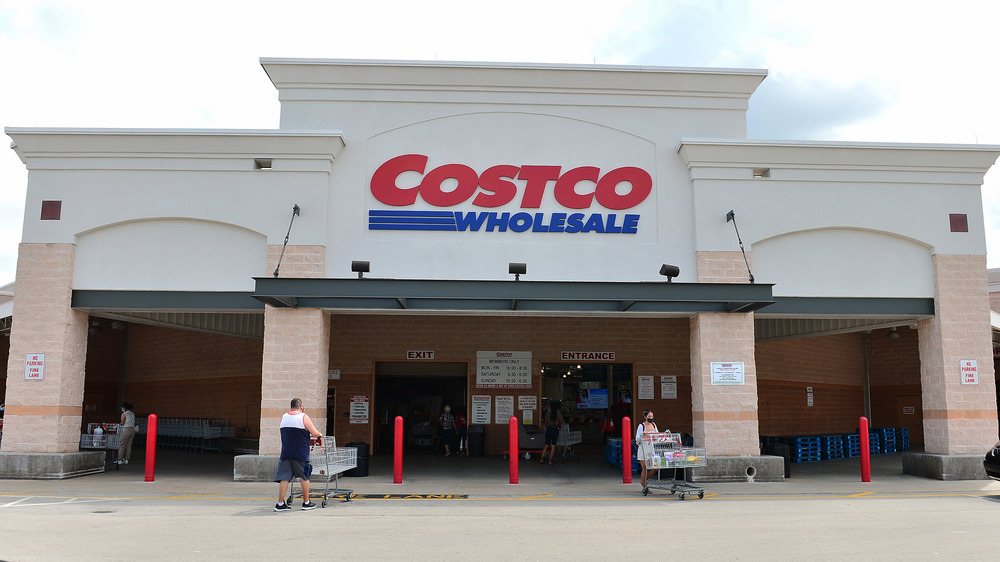 Johnny Louis/Getty Images
Costco is famous for being the go-to destination for a cost-conscious customer, and to take things even further, Costco-conscious consumers are constantly finding fresh new deals and delicacies that challenge old cult favorites and might even one day make it to the list of Costco food items you have to try before you die. And hey, if you're just after the bargains, simply head to the middle of the store where the best deals are located and you're golden.  
That being said, there are things that you might not immediately associate with Costco. Take lettuce wraps, for instance. They're always awesome — try our delicious copycat P.F. Chang's lettuce wrap recipe for further proof, if you like — but not necessarily the kind of thing you can easily imagine snacking on at a Costco food court. Yet, it turns out that the warehouse club's customers have found an absolute winner of a food item in this particular category, as well. Let's see why Costco fans are in love with these particular California-style chicken lettuce wrap kits. 
Costco customers think Pete's California style chicken butter lettuce wrap kits are totally worth it
If you head to Costco with the intention of making chicken lettuce wraps yourself, there's one major hurdle: The dish is not what you'd call an easy buy in small doses. The ingredients need to be purchased separately, and as delicious as Costco's famous rotisserie chicken is, you'll need to like it a whole lot in order to munch through an entire head of lettuce. As @costcobuys posted on Instagram, Pete's California Style Chicken Butter Lettuce Wrap Kit solves all of this by giving you four to five servings of absolutely delicious lettuce chicken wraps in one convenient package (some assembly, but zero cooking required). 
Available in Costco's Southern California locations, this particular wrap combines butter lettuce and white chicken meat with "shaved brussel sprouts, red cabbage, carrots, roasted pepitas, dried cranberries, and Eathaks Organic Avocado Lime Dressing." Though few commenters have actually had a chance to try this delicacy yet, the consensus is firmly on the "yum" side of things, with people in the area running toward the stores, and folks outside it wishing that it'd be available to them. And frankly, can you blame them?