Why Adam Richman Is So Embarrassed About Not Knowing This Popcorn Shortcut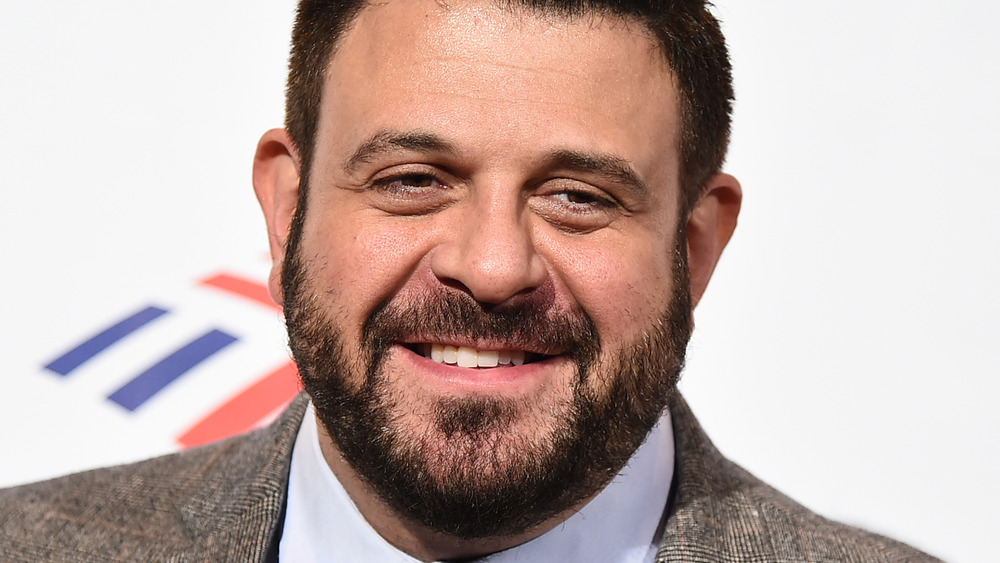 Theo Wargo/Getty Images
Adam Richman is probably best-known for his time as the host of Man v. Food from 2008 to 2012. You know, that reality TV show where Richman introduced us to the wild world of food challenges and competitive eating. Since its premiere, the Travel Channel show has gained some serious traction and made its way to being a worldwide sensation.
Richman's foodie career didn't end after he left the show in 2012, though. According to Distractify, he then starred in Adam Richman's Best Sandwich in America, Food Fighters, Man Finds Food, then made guest appearances cooking on the TODAY show, and most recently will host Modern Marvels. Despite all of Richman's food expertise and experience, he admits in a recent A Hot Dog Is a Sandwich podcast episode that he was "deeply impressed" when one of his friends in South Dakota showed him a shortcut to making super simple buttery popcorn in the late '90s (via Twitter).
Richman reveals the secret to achieving simple yet delicious buttery popcorn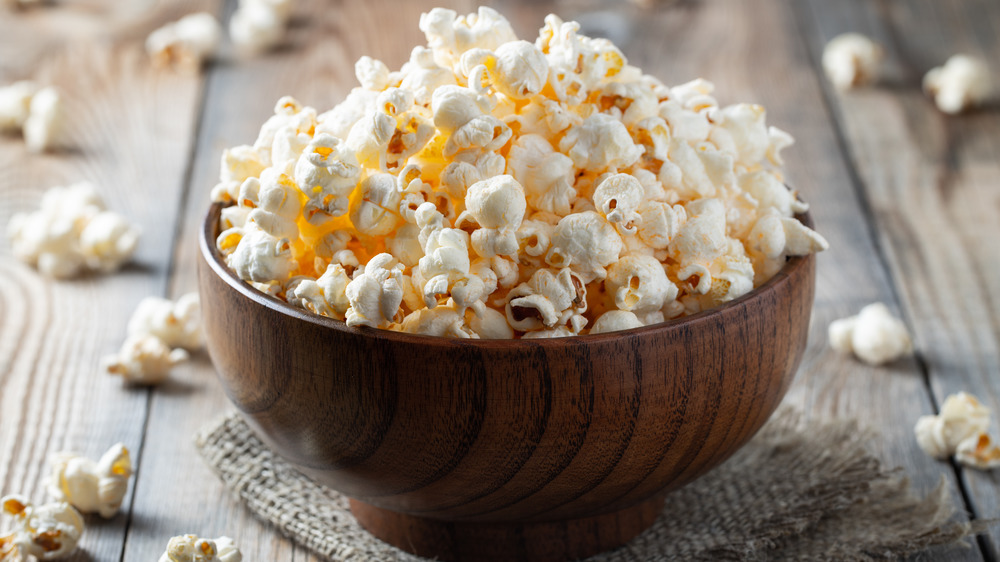 Shutterstock
Given his extensive food knowledge, it's hard to believe that Adam Richman could be embarrassed by anything food-related. Alas, his friend's surprising popcorn shortcut proves otherwise. 
"It kind of embarrassed me terribly," he recalled on the A Hot Dog Is a Sandwich podcast. "She had made popcorn in a pot, like a kettle, not in a popcorn popper. And then to melt the butter ... she just threw [it] in the pot that she had been cooking with, as opposed to using a whole other vessel to melt the butter ... I was like, 'Wow, what a good idea!' Because it's like, oh really? You just use the vessel that's already hot to melt the butter, you schmuck. How groundbreaking is this? But I had never thought of that!"
As it turns out, Richman's friend was definitely onto something by using that method — but she's not the only one with a secret to making a batch of perfect popcorn. In fact, food science nerd Alton Brown has his own tricks up his sleeve; he swaps out butter altogether with one surprising ingredient: ghee.