This Beet Salad Hack Cuts Cooking Time In Half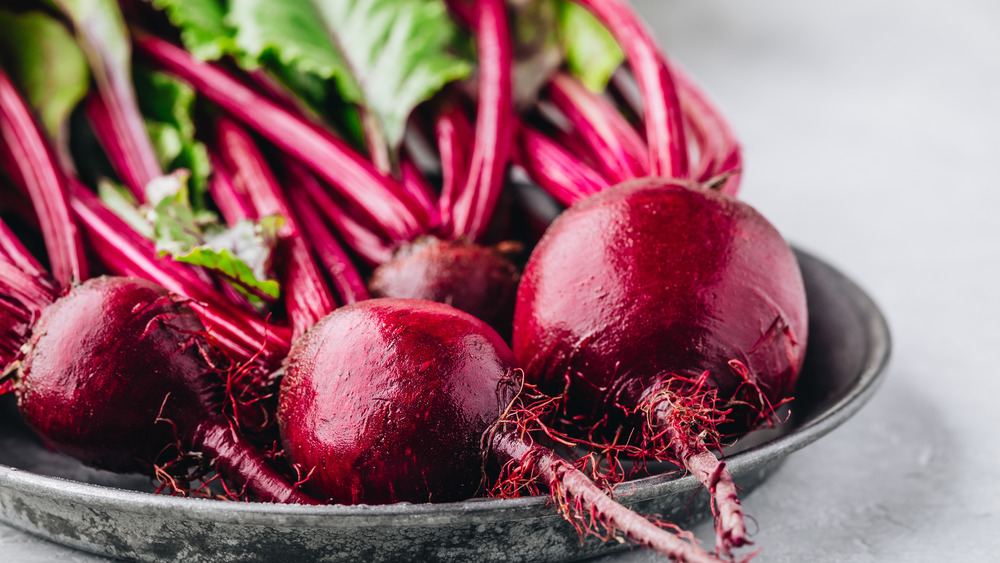 Shutterstock
When cravings for a sweet and tangy beet salad strike, it's unconscionable to imagine waiting several hours to satisfy your appetite. But, according to Cook's Illustrated, if you include prep and cooling time, roasting whole beets can take up to two hours before they're tender and ready to work with.
If you're a beet fan, and you know who you are, you're not alone. The root vegetable has been prized for several millennia, and utilizing the roots, stalks, and leaves (for cooking and medicinal purposes) dates back to ancient Babylon, Greece, Rome, and various regions of North Africa (via Everyday Health). And it's no surprise, sweet and vibrant beets are brimming with almost every single vitamin and mineral you need for optimum health (via Healthline).
According to WebMD, the leaves and roots of beets are packed with nutrients, including powerful antioxidants that prevent cell damage, reduce inflammation, and protect against cancer, heart disease, and stroke. Beets also contain nitrates, which the body converts to nitric oxide, a compound that lowers blood pressure and boosts athletic performance (via Jessica Gavin). When it comes to vegetables, beets make for an excellent, low-calorie, low-carb, high-fiber, nutrient-dense choice (via Verywell Fit).
While beets might be worth the work, how do you get around the lengthy cook time that these delicious root vegetables require?
With one simple hack, you can enjoy tender beets in minutes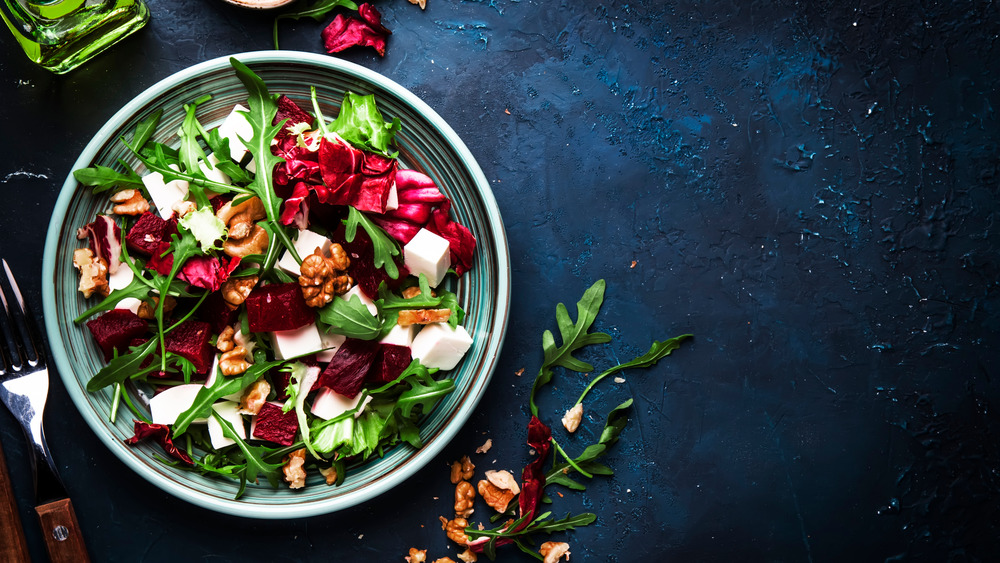 Shutterstock
Now that we've established how wonderful beets are, let's find a way to get them to the table faster. Food52 asserts that perfectly cooked, tender beets have a concentrated sweet flavor — something you can't always achieve by roasting or boiling. The Cook's Illustrated hack for quick-cooking beets involves cutting the peeled vegetable into chunks and steaming it in the microwave; a process that creates tender beets in under 30 minutes.
Spend with Pennies shares a similar technique, but the beets are cooked unpeeled and whole; they're simply pricked with a fork before heading to the microwave. After steaming and cooling, the skin is easily removed. My Recipes claims that steaming beets in the microwave drastically reduces cooking time; explaining that traditional cooking methods like baking, boiling, stove-top steaming, and roasting can take 45 minutes or more. In their microwave method, whole, unpeeled beets are tender and ready in under 12 minutes.
For salad inspiration, check out Martha Stewart's colorful beet salad with arugula, oranges, and pistachios. Natasha's Kitchen also shares a beet salad with arugula and adds a tangy balsamic vinaigrette, pecans, cranberries, and feta cheese.
The All Recipes version of beet salad features cubed beets tossed with orange juice, maple syrup, and vinegar, festooned with walnuts, mixed baby greens, and goat cheese. If you're craving a salad devoid of nuts and cheese, Taste of Home delivers a refreshing beet salad infused with red onion, basil, and garlic.