Giada De Laurentiis Was Scared This Would Happen After She Became A Mom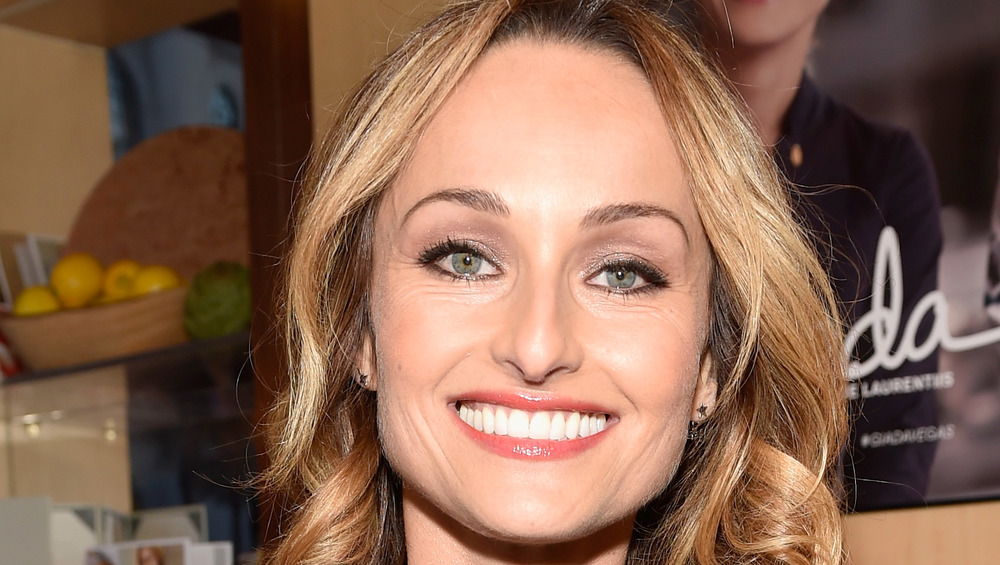 David Becker/Getty Images
To go from a working woman to a mom is a joyous experience, but it can also be terribly frightening — especially, when people question whether you're apt to do both at the same time. For Food Network legend and Italian cuisine aficionado, Giada De Laurentiis, the apprehension of her expecting didn't come from her peers or colleagues, but from within her own home. 
As she told Redbook, she and then-husband Todd Thompson, both of whom have extremely busy careers, had decided to not focus on starting a family. So, you can imagine their surprise and shock when De Laurentiis found out she was pregnant with their daughter Jade. "I was very afraid, and so was Todd," she revealed.
However, it wasn't for the reasons you might think. De Laurentiis wasn't afraid about the aspect of motherhood and raising a child. But rather, everything it meant she would have to give up. She explained, "What would happen to this life we had created, where we'd just take off for Santa Barbara for the weekend?" The Everyday Italian cookbook author reiterated to her friends at TODAY that the hardest part was having to say goodbye to her freedom, and the spontaneous life she and Thompson had built together. Yet, following the birth of Jade, De Laurentiis now can't imagine a life that doesn't involve her daughter.
Giada gave birth to Jade in 2008 and says she's her "partner in the kitchen"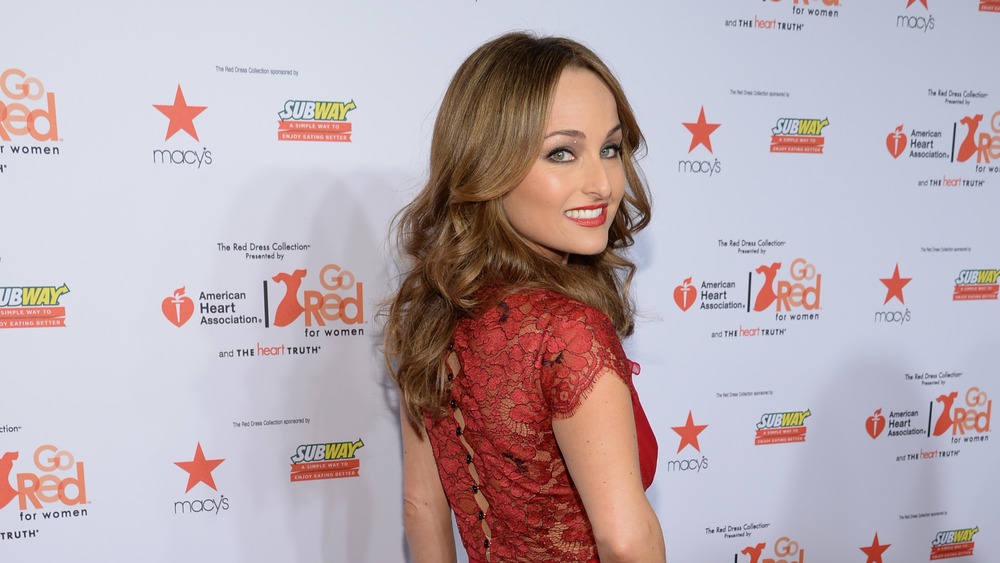 Larry Busacca/Getty Images
If Giada De Laurentiis was hoping to pass on her culinary talents, she may have found her chef prodigy. De Laurentiis gave birth to Jade Marie De Laurentiis in 2008 and the meaning behind her name is so sweet. The name "Jade" is the English derivative of Giada. *Cue the swooning!*
At the time, Jade was just a little baby in diapers but was already getting her feel for being in the kitchen. "She hangs out with me in the kitchen in her swing," De Laurentiis said to TODAY back in 2008. The new mom recalled there's nothing that warms her heart more than spending time with her daughter in the place she feels most comfortable. "I've gained a partner in the kitchen," she added.
Being the Food Network TV personality she is, also comes at a cost. De Laurentiis explained to Redbook it pains her to leave her daughter and go to work. Particularly for extended periods of time when travel is necessary. However, she aims to offset this by spending quality time with her daughter. She told TODAY she hopes to carry on her family traditions and teach Jade how to make pizza dough. According to De Laurentiis, this was the first thing she made with her parents.
It seems like their mother-daughter bond couldn't be any stronger. Jade is now 12 years old and can be found on her mom's Instagram and TikTok account (via SheKnows). Keeping our fingers crossed we'll see a "Giada and Jade" cooking show in the future!