The Hilarious Way Popeyes Is Trolling McDonald's With Free Chicken Sandwiches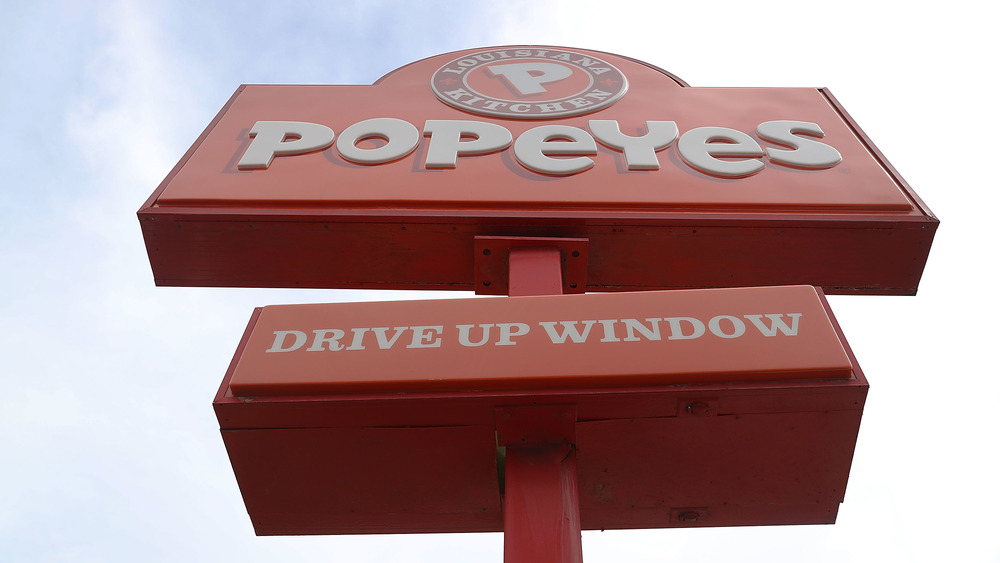 Joe Raedle/Getty Images
McDonald's is officially launching its contribution to the Chicken Sandwich Wars soon, and another fast food chain has taken notice. According to a press release, McDonald's will be debuting its new sandwich on Feb. 24, and it was only natural that Popeyes would attempt to steal the public's attention. It has attempted to do so, as Pop Culture reports, by disrupting a promotion McDonald's launched yesterday to drum up hype. McDonald's announced in its press release that it had developed a website called CHKNDrop.com to sell promotional bundles for their Crispy Chicken Sandwiches. 
These bundles contained a coupon allowing for exclusive access to the Crispy Chicken Sandwich one day early, a vinyl audio track, and a hoodie. As of writing, these bundles have sold out. Popeyes noted the stylized spelling of the website and set about purchasing URLs for every misspelled variation imaginable, including chkendrop.com, chiquendrop.com, and chcndrop.com, all of which redirect you to a special page on Popeyes' website. In the midst of a mangled text, the page explains that you arrived due to misspelling chicken, but no worries as the first 10,000 people to use the promo code "MSIPEL" will receive a free chicken sandwich.
McDonald's has everyone worried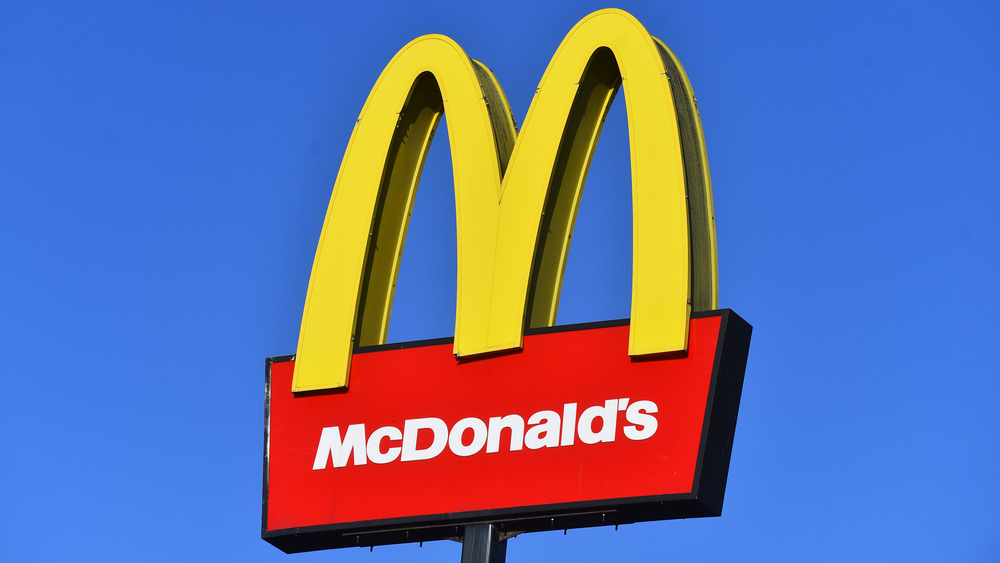 Nathan Stirk/Getty Images
This is the second attempt this week to steal McDonald's thunder. Wendy's move was to introduce its Jalapeño Popper Chicken Sandwich, which was timed to steal attention from McDonald's belated entrance into the Chicken Sandwich Wars. The stakes, however, are bigger for Popeyes. Restaurant Business reports that after Popeyes unveiled its new chicken sandwich and engaged Chick-fil-A in the Twitter spat that led to the never-ending sandwich releases, they saw a 38 percent increase in sales. 
Steve Crichlow, the founder of Compass Restaurant Consulting, expected this sales bump to prove temporary, as Business Insider notes, because with the introduction of chicken sandwiches from other brands, loyal customers no longer have to rely on Popeyes, Chick-fil-A, and KFC for their poultry needs. So, considering McDonald's size and popularity, Popeyes' trolling reads more as anxiety over their toughest challenger yet.