Wendy's Is Giving Away Free Jalapeño Popper Chicken Sandwiches. Here's How To Get One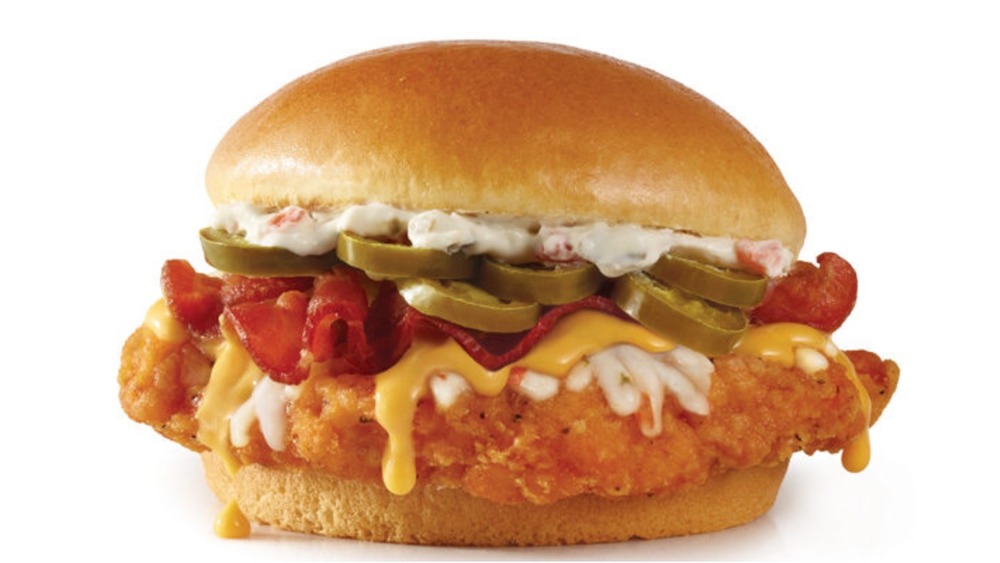 Wendy's
From Thursday, February 18 through Sunday, February 21, Wendy's is offering a free Jalapeño Popper Chicken Sandwich for every order of $15 or more made on Grubhub as well as free delivery. This, as Chew Boom reports, is part of Wendy's push to make their contribution to the chicken sandwich wars into a lasting feature. 
Such aspirations are evidenced in the title of the sandwich's accompanying press release: "Wendy's New Jalapeño Popper Chicken Sandwich Heats Up the Chicken Wars with Flavor Innovation." In it, they enthuse over a sandwich containing a spicy chicken fillet, jalapeño cream cheese, smoked bacon, cheddar cheese, jalapeño slices, and pepper jack cheese to an extreme degree.
"While everyone else is playing catch up and distracting consumers with stale chicken drops, we are listening and bringing exciting flavors and bold ingredients forward to help fans avoid the McStake of settling for the same boring chicken sandwiches from other fast-food joints," Carl Loredo, Wendy's Chief Marketing Officer, ribbed.
The sandwich is available at participating locations nationwide for around $5.99 until supplies run out. 
Wendy's wants to beat McDonald's to the punch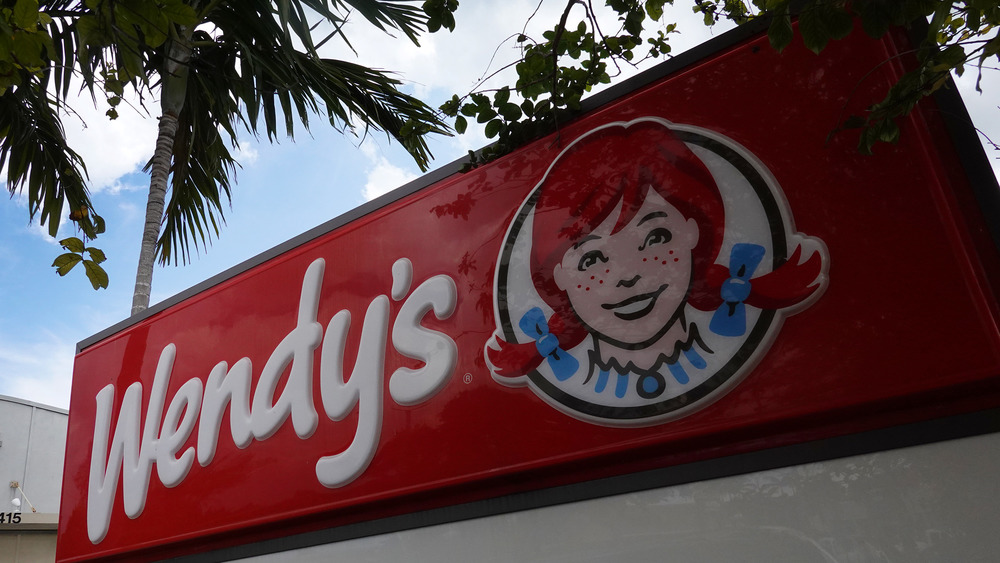 Joe Raedle/Getty Images
The "McStake" Carl Loredo refers to is a clear pun off of McDonald's and the probable reason why Wendy's has unveiled a new chicken sandwich less than six months after their previous failure to heat up the chicken sandwich wars. On Wednesday, February 24, McDonald's will, according to CNN, finally enter the chicken sandwich wars after a year's worth of anticipation.
The sandwiches McDonald's will offer are a Crispy Chicken Sandwich, a Spicy Chicken Sandwich, and a Deluxe Chicken Sandwich. In this context, Wendy's unveiling is an attempt to steal all the hype before McDonald's arrives on the scene.
The question, however, is whether they will succeed. Responses so far seem mixed. The YouTube food reviewer, SomethingNew, granted the sandwich a nine out of 10 while Dub Zer0, with whom he collaborated in making the review, didn't dislike the Jalapeño Popper Chicken Sandwich per se, but found the combination of ingredients to be too much. A similar impression of too muchness was registered among readers of The Takeout's review. For example, the writer points out that the jalapeño cream cheese is redundant because there is both jalapeños and cheese in the sandwich already, so the flavors stack without contributing.
However, it's up to you to decide whether Wendy's Jalapeño Popper Chicken Sandwich is a worthy entry into the chicken sandwich wars.