Aldi's Vegan Soft Baked Mini Cookies Are Turning Heads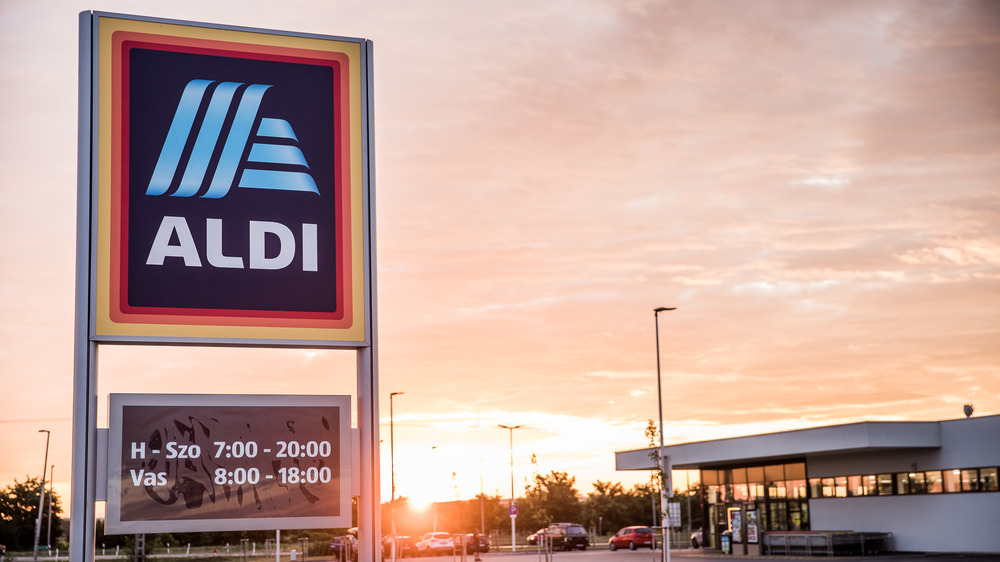 Bloomberg/Getty Images
Finding affordable and healthy snacks for picky kids is hard enough, but if those kids have any dietary restrictions, that job gets even harder. Luckily, Aldi has the answer — Simply Nature certified organic, non-GMO, gluten-free, and dairy-free mini cookies. Bonus points, for the cookies also being vegan. A vegan diet has been shown to be richer in certain nutrients, helps to lower blood sugar, and can help prevent certain types of cancers (via Healthline).
Instagrammer @theamazingaldi recently posted a photo of these cookies, and despite the basic caption, comments and likes quickly came pouring in from both existing fans of the product and those discovering it for the first time. One wrote, "My kiddo loves the chocolate chip ones! Perfect for school and guilt free." While another commented, "Perfect! I need snacks for my nephew who can't have milk & they're hard to find." Others just chimed in to voice their favorite flavor of the two options, "Both are really good! The banana is my favorite." Of course, because these treats are from Aldi, they're not just easy on your digestive system, they're also easy on your wallet.
Everything you need to know about Aldi's mini vegan cookies
If you or someone you love is vegan, gluten-free, or doesn't eat dairy, you might already be on the way to your local Aldi to find these soft-baked mini cookies, but read on and you could come to covet them even more. For example, you might be surprised to learn that they're even affordable by Aldi standards, with one box costing just $2.99 (via Aldi). Not only that, but each box contains five sealed, single-serving pouches, perfect for sharing amongst friends in a safe, socially-distanced way (and to prevent sharing squabbles, of course). 
Finally, each pouch contains 140 calories and just eight grams of sugar, meaning no one will be left with a nasty sugar crash after snack time. So, the next time you pull snack duty and don't feel like making everything from scratch, remember Aldi has you covered not just for gluten-free foods, but the vegan and dairy-free ones as well.