Alex Guarnaschelli Shares A Sweet Tribute To Late Chef Carl Ruiz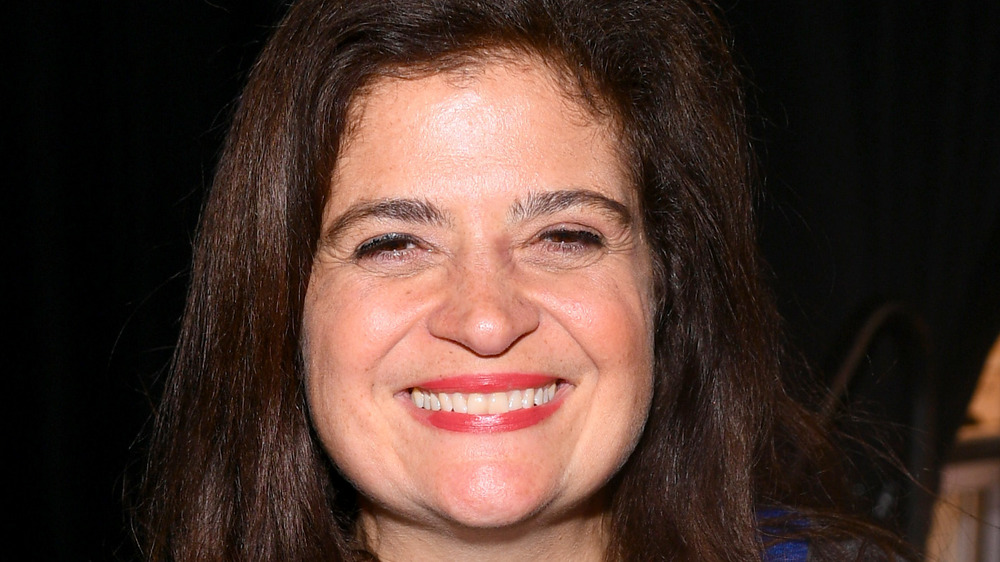 Dave Kotinsky/Getty Images
It's been a rough couple of years for Alex Guarnaschelli. She has had to say goodbye to her mother and recently shared a tribute to late chef Carl Ruiz (via Instagram). If a picture is worth a thousand words, her simple caption next to his picture only adds to this subtle and sweet tribute: "Miss this human @saborchef." Carl Ruiz was a fan, fellow chef, and favorite on the Food Network. The popular chef and restaurateur died of atherosclerotic cardiovascular disease in September of 2019 at the age of 44 (via Food & Wine). His death clearly left a void that is still felt by those who knew him.
Fans joined Guarnaschelli's remembrance with their own stories. One person posted, "Such a motivational person. I remember during a live I posted 'I want to be just like you when I grow up' and his reply was 'you don't want to be like me, I want you to be like you. That way we keep it interesting' I'll never forget such simple words." Another fan shared, "He was on an episode of Guy's Ranch Kitchen yesterday and it made me miss him and Anthony Bourdain [crying emoji] #ruizing."
Missing this human
Some Instagrammers recalled Carl Ruiz for his kindness, with one remarking that he had a "captivating personality with a heart of gold!" Another expressed gratitude at having met the chef. While fans felt that Ruiz was taken from the world too soon, they made it clear that he left a mark that they will not soon forget. 
Ruiz's humble and self-deprecating social media bio, which says, "Dishwasher. Foodnetwork. Won some Awards. Didn't deserve most of them" (via Instagram). Ruiz owned the New York restaurant La Cubana and hosted a popular YouTube series, Omg Carl's Food Show. He got his start on television during an appearance on Guy Fieri's Diners, Drive-Ins, and Dives in 2013 and went on to guest star in Guy's Grocery Games and Guy's Ranch Kitchen (via Food & Wine). 
After Ruiz's death, Fieri paid his own heartfelt tribute (via Twitter): "I'm heartbroken that my friend chef Carl Ruiz is gone. I have no words to describe what a great friend he was to me and my family. His ability to make me laugh and smile under any circumstances was only outshined by his talent as a chef."