The Best Pasta Recipes From Giada De Laurentiis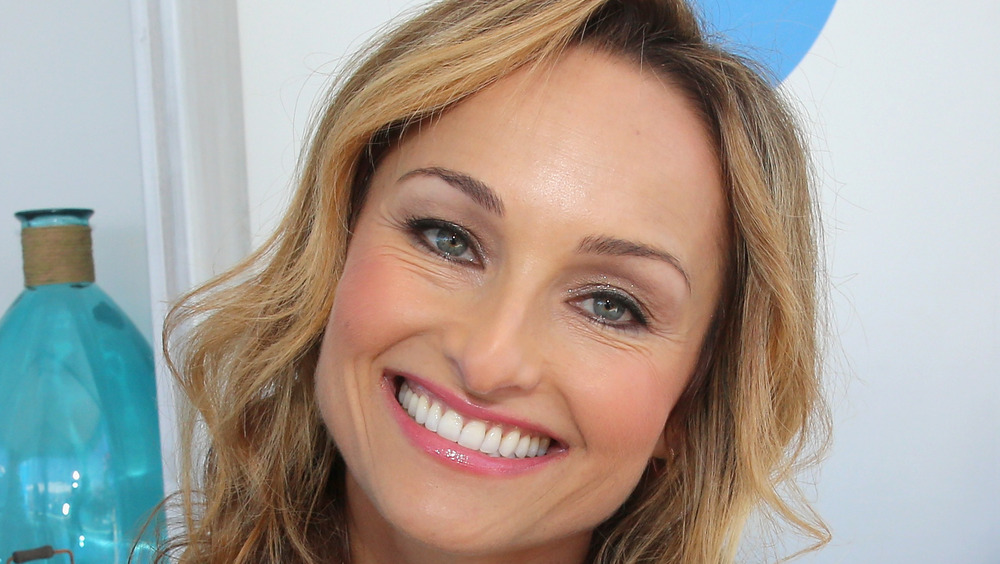 Aaron Davidson/Getty Images
An accredited Italian chef and restauranteur, Giada De Laurentiis knows how to put together an authentic meal guaranteed to leave your mouth watering. Known for her hearty cultural cuisines, De Laurentiis is no stranger to a heaping plate of pasta. In fact, Food Network Canada narrowed down her most popular recipes back in 2019, filled with ingredients like grated cheese, red sauce, and surprisingly even a few vegetables. What's more, these recipes are easy to tackle, and the ingredients aren't as far-fetched as you'd think.
Before you start sifting through the list, there are a few standout pasta dishes that are sure to leave you and your dinner guest seriously satisfied (and maybe even a little impressed). For starters, Food Network Canada appropriately places De Laurentiis' Baked Rigatoni with Sausage at the number one spot. Her spin on the oh-so-comforting and classic rigatoni requires standard ingredients like a box of rigatoni noodles and marinara sauce (no surprises here) while also incorporating a few heads of broccoli chopped into small florets and a pound of sweet Italian sausage to give it that extra bit of texture and flavor. But what other De Laurentiis specialities made the cut?
These recipes from De Laurentiis are easy, quick, and remarkably tasty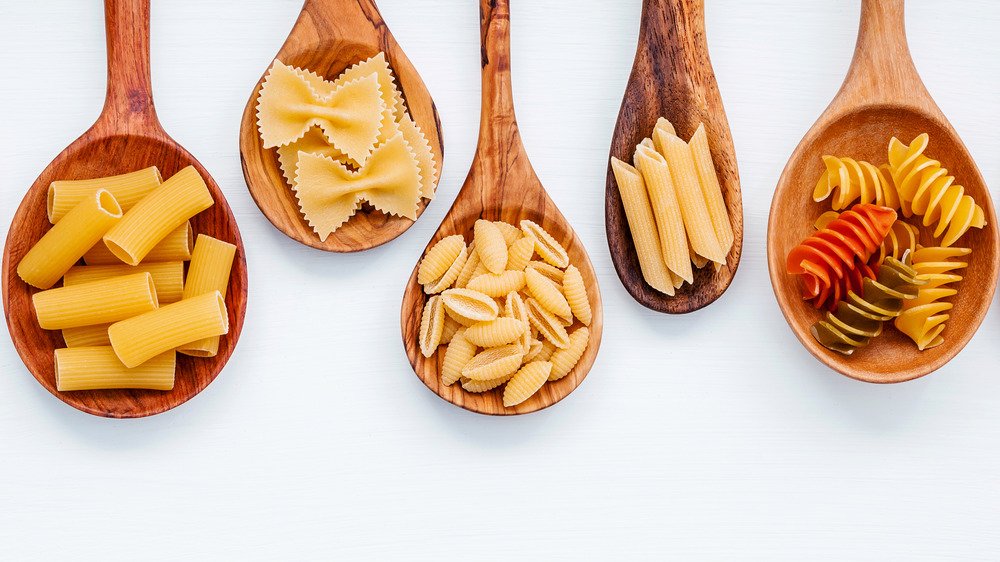 Shutterstock
Another contender from Food Network Canada's roundup is Giada's Pasta Primavera. It pairs bowtie pasta with an array of colorful vegetables to leave your plate looking bright and pretty healthy. The recipe calls for a mix of carrots, zucchini, squash, onion, yellow bell pepper, and red bell pepper to bake on a large cookie sheet until tender. From there, cook your farfalle noodles and eventually toss those warm veggies in with a handful of halved cherry tomatoes for your perfect pasta primavera. 
If you're avoiding meal prep, De Laurentiis' Cacio e Pepe Gnocco Fritto turns store-bought pizza dough into a delectable appetizer or entree for those no-fuss cooking nights. All you need is a dutch oven, deep-fry thermometer, pizza cutter, and minimal ingredients like flour, pizza dough, salt, Pecorino Toscano cheese, and pepper for a fried favorite. Here's a tip: Serve with marinara sauce to make it even tastier.
Ending on an all-encompassing and plentiful note, De Laurentiis' Baked Penne with Roasted Vegetables brings quite literally everything to the table. The baked penne is packed with a bunch of veggies and different cheeses, smothered in sauce to ultimately crown itself your new weeknight go-to (that can easily be turned into leftovers).
You have the pasta dish recipes, now all you need is the wine for pairing!