Giada De Laurentiis Adds This Meat To Her Cacio E Pepe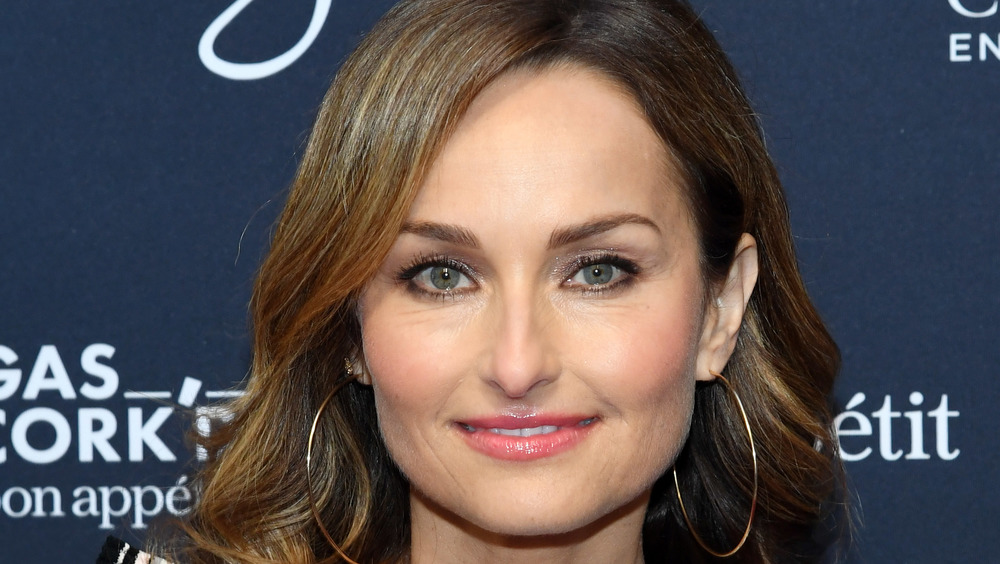 Ethan Miller/Getty Images
When people think of Italy, many think about the rolling hills of the Tuscan region, the iconic Roman Colosseum, and the always divinely decadent Italian cuisine. Thanks to the Italians, the world over now gets to enjoy things like pizza, lasagna, polenta, risotto, osso bucco, and pasta, according to Walks of Italy. Pasta, in particular, has become a fan favorite within the United States. Businesswire reports that at least 59 percent of adults indulge in pasta dishes or noodles every week. 
This much love for pasta is understandable since it has been around in the U.S. since around the 19th century when Italian immigrants came over (it was even popular then), per PBS. Someone who understands people's love for pasta on a much deeper level is celebrity chef and TV personality Giada De Laurentiis, who has always done fans and lovers of Italian cuisine a solid by sharing some of her favorite recipes and tips, like what to eat when visiting cities like Rome. In an Instagram post, the Bobby and Giada in Italy co-star shared her easy take on another Italian icon, cacio e pepe, but with a meaty twist!
De Laurentiis' version of cacio e pepe incorporates pancetta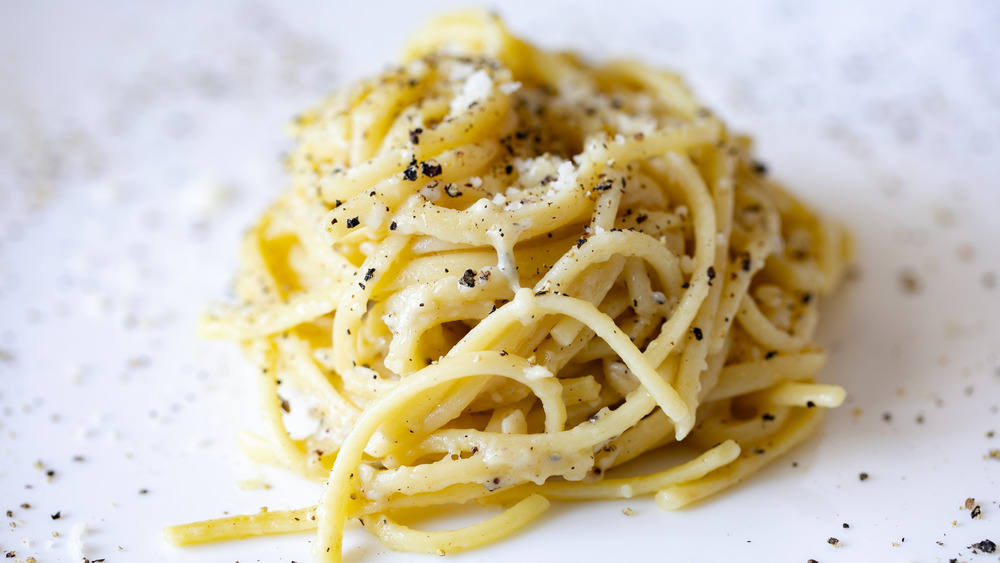 Shutterstock
In a post on her site Giadzy, De Laurentiis notes that cacio e pepe (which means "cheese and pepper") is one of the four quintessential dishes that folks need to try when they visit Rome. So, it's no surprise that the Everyday Italian host would have a recipe of her own. In order to make a classic cacio e pepe, you need black pepper, olive oil, pasta, and Pecorino Romano. De Laurentiis' take on this classic dish deviates a bit and adds another delicious Italian ingredient - pancetta. 
According to MyRecipes, pancetta is a cured cut of meat that originates from the pork belly and that is seasoned with salt and spices. One could say that it is the Italian version of bacon. The reason for De Laurentiis' addition of the pancetta (and arugula) to her dish? She notes on Giadzy that she wanted to add some extra depth and make it seem like more of a "complete meal." That being said, it's good to note that you won't find this version being served at a trattoria in Rome, as the Italians are quite particular with their recipes being altered (something that chef Carlo Cracco learned the hard way, per The Guardian).