Giada De Laurentiis' Favorite Childhood Food May Surprise You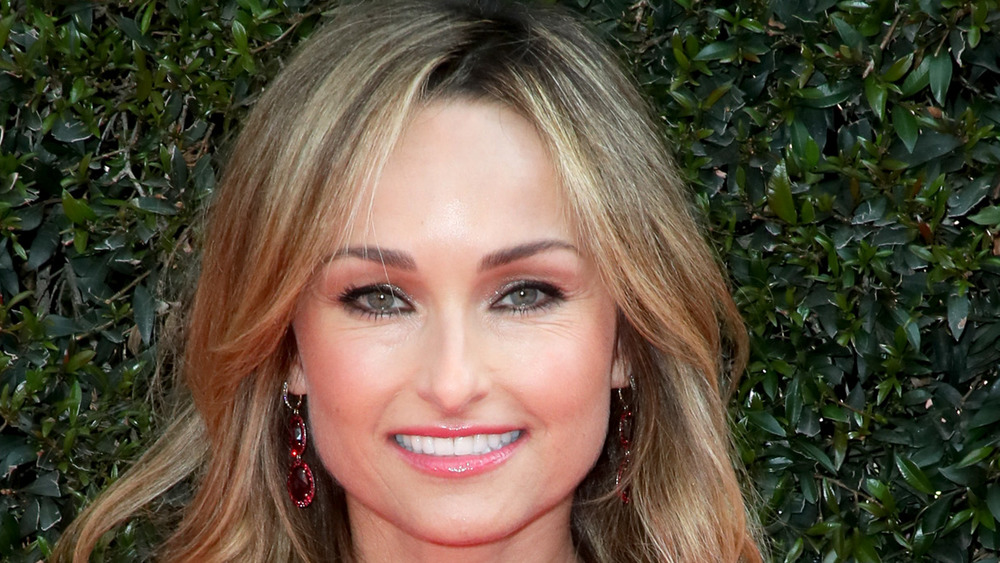 David Livingston/Getty Images
Buddy the Elf liked to douse his spaghetti in maple syrup, and we think that young Giada De Laurentiis would have approved. As a kid, De Laurentiis' favorite dinner wasn't her mouth-watering cast iron steak or orange-marinated chicken breasts, it was spaghetti covered in melted chocolate!
Speaking to Bon Appétit, the Food Network star and accomplished chef admits that even as an adult, she still craves the unlikely combination. "Once in a blue moon, I'll still have it," the famous cookbook author and co-host of Bobby and Giada in Italy told the magazine.
More often however, we see De Laurentiis' love of chocolate endures is reflected in sophisticated desserts, such as the torta Caprese, a recipe she describes as "divine" in this Youtube video; or in her rich espresso brownies (via Food Network); or spicy cinnamon chocolate fudge (via Food Network).
And guess what? De Laurentiis has even reinvented the idea of pasta and chocolate for grownups!
Pasta and chocolate for grownups, the De Laurentiis way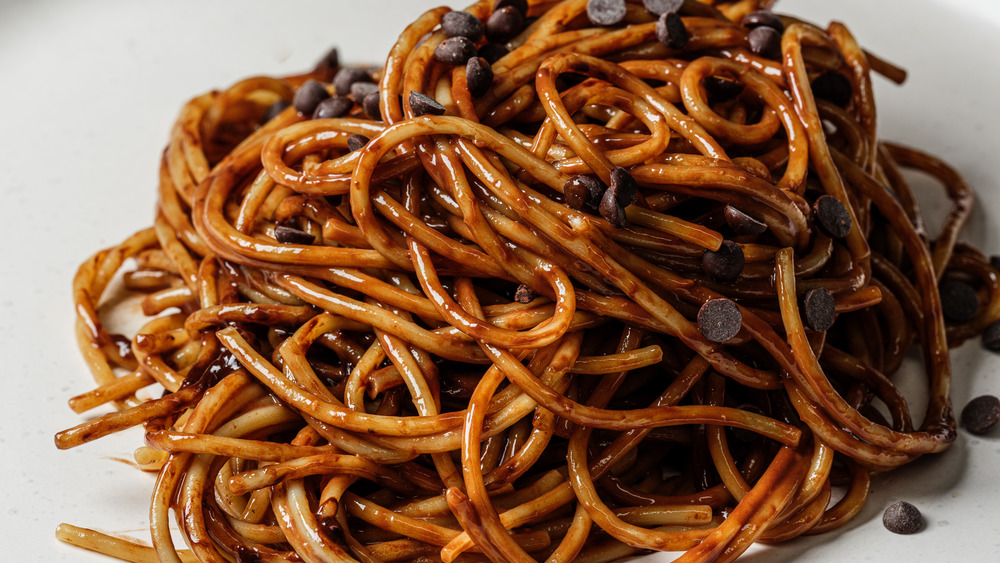 Shutterstock
Giada De Laurentiis' childhood favorite, spaghetti covered in melted chocolate, sounds like it inspired some of grown-up De Laurentiis' most tantalizing recipes. One of them, which she shared on Giadzy, looks amazing: Slow cooker short rib ragu, which features beefy short ribs cooked in San Marzano tomatoes, red wine, garlic, and cocoa powder, and is served with rigatoni.
Taking the pasta-and-chocolate concept even a step further, De Laurentiis also offers a recipe that incorporates cocoa right into the dough of this chocolate fettuccine with peas, pancetta, and mascarpone.
De Laurentiis' most ardent fans shouldn't be surprised by the chef's affinity for chocolate. In her children's book Paris!, part of De Laurentiis's Recipe for Adventure series, she writes, "Chocolate is like medicine to take away your troubles and help you see that life is sweet," (via Goodreads).
Whether it's for dinner or dessert, we're all in on De Laurentiis' many uses for cioccolato.