The High-Tech Way Ruth's Chris Keeps Its Steaks Sizzling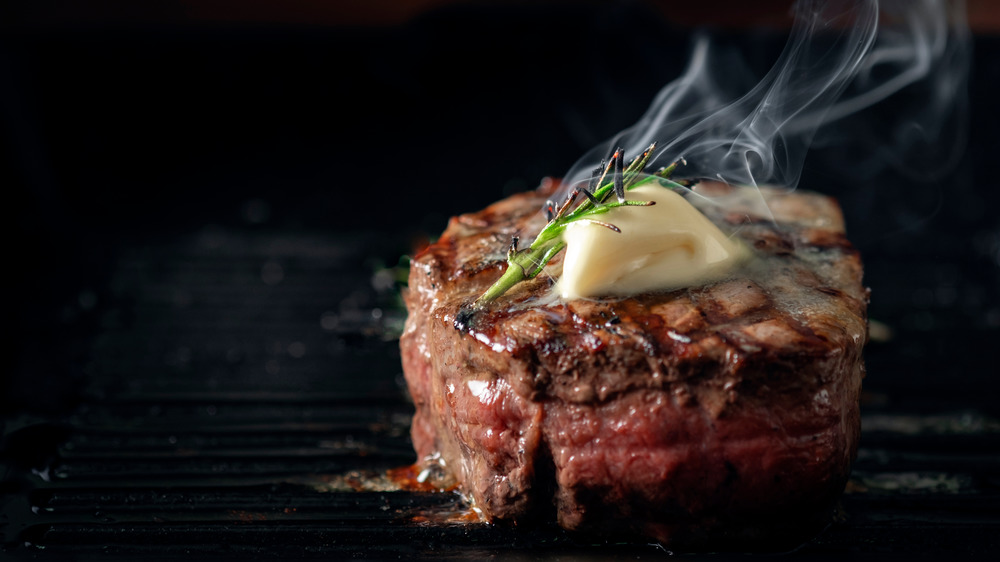 Shutterstock
If you've ever taken a marketing course, you've heard of the ever-essential USP, aka Unique Selling Proposition, or that one special benefit that makes a business stand out to customers (via Forbes). And if you've ever eaten at a Ruth's Chris Steak House, you can probably guess that their USP is their signature sizzle – the sound of a steak as it arrives at your table on a roaring hot, 500-degree Fahrenheit plate.
Take it from Lana Duke, the advertising professional who helped turn the famous steakhouse from a New Orleans staple to an international fine-dining operation that consistently wins awards from Wine Spectator and Distinguished Restaurants of North America. In an interview with Dine Magazine, Duke explains that a custom broiler cooks the steaks at 1800 degrees Fahrenheit, while the scorching-hot serving plate keeps them "hot to the very last bite." 
"It was difficult to get every Ruth's Chris in the world to do that," she said. "'If it doesn't sizzle, send it back.' That helped build the brand."
Here's how Ruth's Chris' infrared broilers work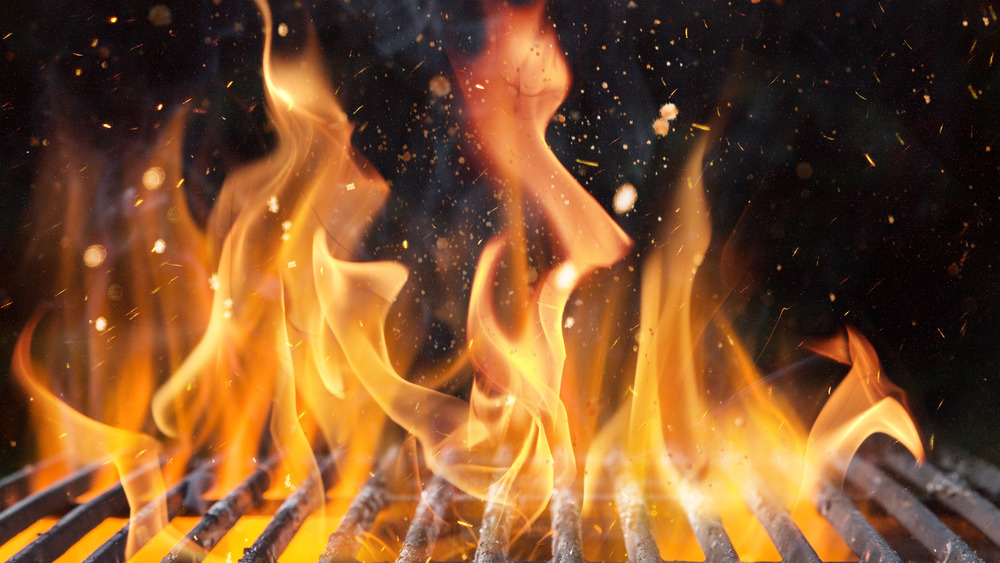 Shutterstock
Fox News reports that the specific technology used to cook a Ruth's Chris Steak House steak is an infrared broiler. These broilers differ from the ones attached to conventional gas or electric ovens because they heat a large, level surface rather than a winding rod or set of pipes to an even temperature, Fine Cooking explains. This type of surface radiates heat more evenly over the broiling food, so you end up with a steak that's expertly seared and consistently colored all over, rather than pink in one spot and black on another.
The broiler is also really hot, as you may have noticed when reading the words "1800 degrees Fahrenheit." A BlueStar Salamander infrared broiler, for example, reaches up to 1850 degrees Fahrenheit and has cooking racks that allow you to move the food closer to the broiler, as you would for an intensely seared steak, or farther away, as you would for more delicate seafood. 
A standard broiler only reaches about 550 degrees Fahrenheit (via Bon Appetit), making the Ruth's Chris method a bit unapproachable for the home cook without a Salamander, which starts at $4,090. A sizzling Ruth's Chris bone-in New York strip, on the other hand, will run you $66. You do the math.