How Much Duff Goldman Is Worth Today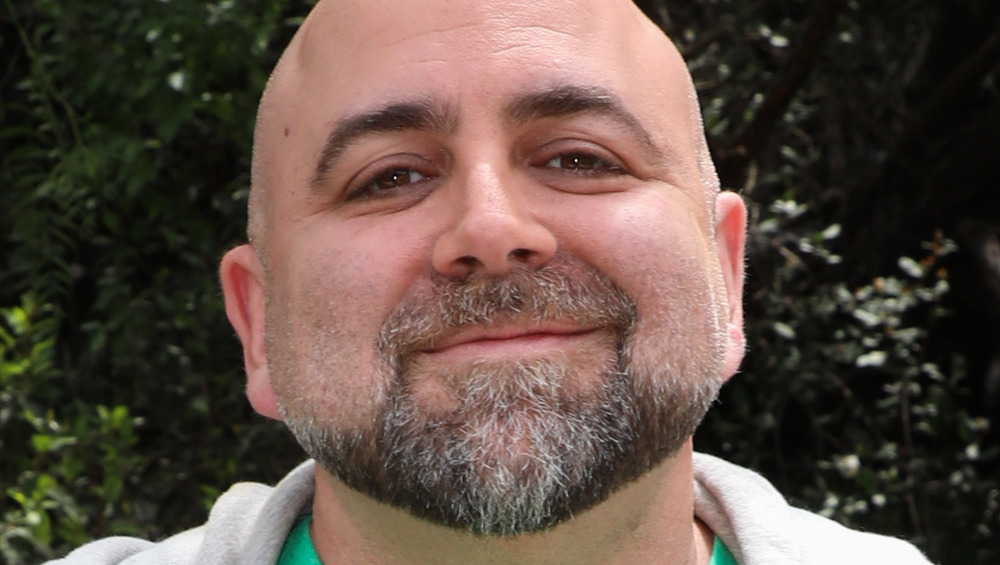 Paul Archuleta/Getty Images
If you want a carefully crafted, artful cake that comes straight from a talented, famous TV baker-slash-chef, Duff Goldman is your guy. Goldman exploded to the Food Network scene with his Ace of Cakes show in 2006 and has negotiated his cake expertise to some considerable success – with a nice assist from his "rivalry" with Buddy Valastro of TLC's Cake Boss fame. In fact, a great example of what a huge deal these cake personalities are is the cake mega-show Buddy Vs. Duff, on which the two bakers finally competed to see who's the true boss. The first season of Buddy Vs. Duff was nothing less than the Food Network's biggest hit in 2019.
It's always hard to gauge the financial value of an expert profession like "making totally awesome cakes," but with an audience that's as hungry for luxurious cakes as Buddy Vs. Duff's success has made clear, it's probably safe to say that Goldman has made a decent amount of money over his career. Here's how much Duff Goldman is worth today.
Duff Goldman has turned his baking skills into some serious dough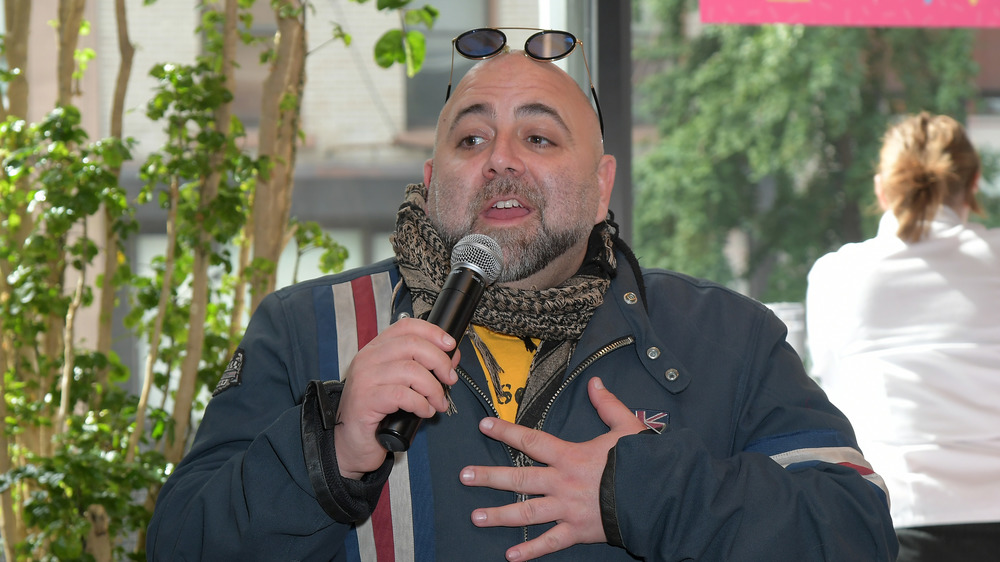 Chance Yeh/Getty Images
A home cook attempting to bake a casual cake might be surprised to find out just what wealth and fortune such endeavors can be turned into if one is talented and dedicated enough. Case in point: Duff Goldman's prolific and highly visible pastry chef career has earned him an estimated net worth of $5 million, per Celebrity Net Worth.
According to the wealth estimation site's information, Goldman's earnings aren't from any individual windfall, but rather from a lifelong upwards trajectory of sheer cake wizardry. After studying at the Culinary Institute of America, he paid his dues at esteemed establishments like the Vail Cascade Hotel and the French Laundry. In 2000, he struck out on his own with Charm City Cakes, a veritable special effects house of cake craft that has created many marvels for high-profile TV shows and celebrities alike. Though the teams of professionals he employs to make his edible structures presumably cost a pretty penny, the end results – and the fame he's garnered along the way – have evidently still been enough to make him a millionaire many times over. 
Not that Goldman's content to simply pocket all his earnings, though. On his website, the cake master has revealed that he gives a lot to various charitable causes, including (but not limited to) "police officers, firefighters, the military, teachers, the Make a Wish Foundation, Habitat for Humanity and the Lower East Side Girls' Club."