Gordon Ramsay Just Teased This Celebrity Guest For Bank Balance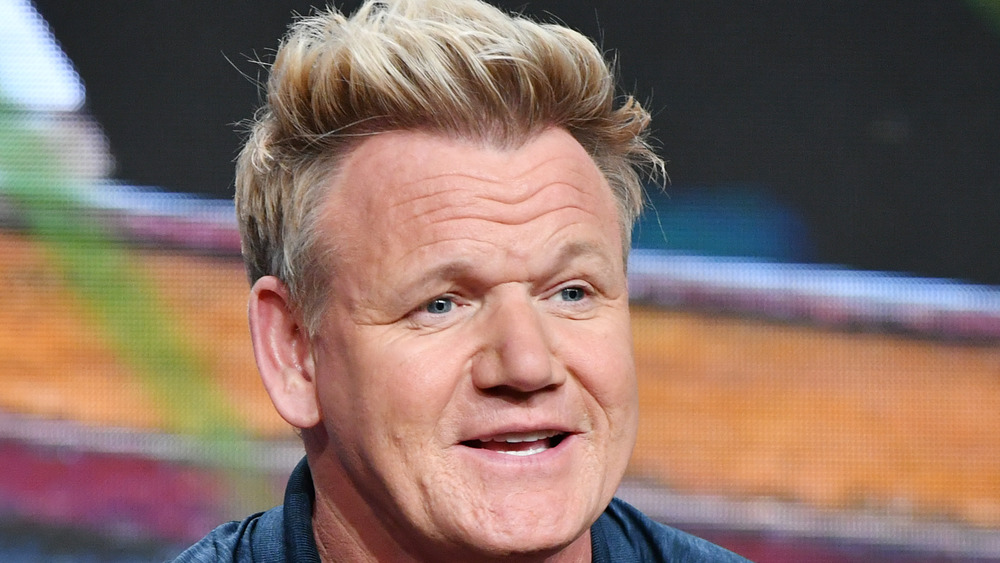 Amy Sussman/Getty Images
In a recent tweet, Gordon Ramsay might have given viewers a reason to watch Bank Balance. While the new BBC One game show has had mixed reviews, some people watched to see if the kinder, gentler Gordon is more appealing than the intense, rapid-pace cutting remarks that are heard on Hell's Kitchen (via The Guardian). Although The Mirror reports that Bank Balance's ratings have plummeted due to confusion surrounding the rules, Ramsay has still continued to pull in a fair share of viewers, and those ratings might be bumping up again.
After a recent tweet asking if "Gino" would be making an appearance, Ramsay confirmed on his Twitter account that "Gino is coming soon!" That Gino refers to Gino D'Acampo. Previously, Ramsay, D'Acampo, and Fred Sirieix starred together on Gordon, Gino & Fred: Road Trip. The ITV show was billed as "Three big egos, one small van," according to Radio Times. The first season earned the show a BAFTA award and a TV Choice award, which had the trio taking a trip to the United States for season two (via Radio Times). 
While both Ramsay and D'Acampo can use spirited language, the witty banter drew viewers to watch the trio explore food through their travels. Even U.S. viewers tuned in to the show earlier this year. Since the trio never seemed to be at a loss for words, there seems to be more possibilities for collaborative programs. Given the recent ratings dive for Bank Balance, the D'Acampo appearance could to add to the bottom line and boost the struggling Ramsay BBC One game show.
Who is Gino D'Acampo?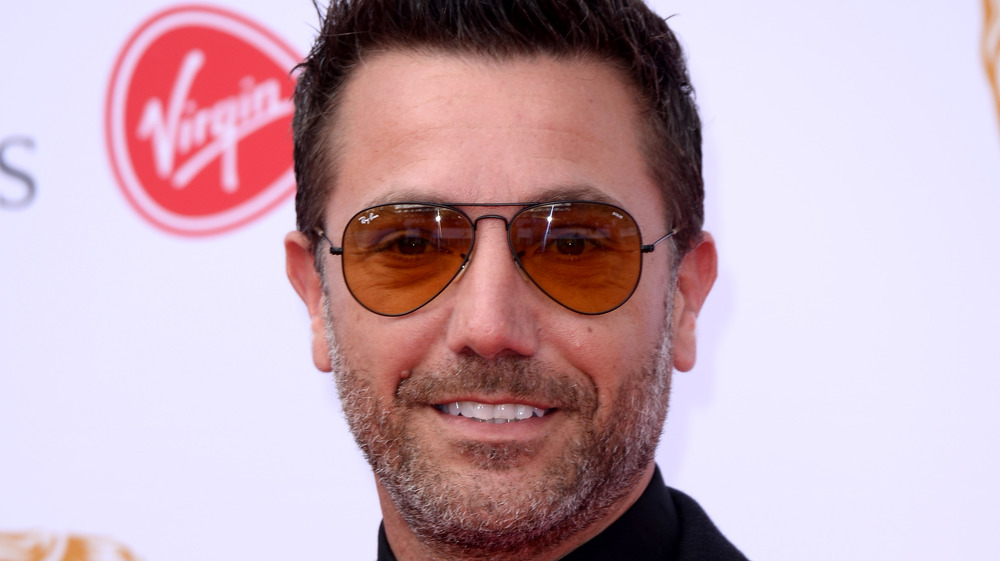 Jeff Spicer/Getty Images
While Gordon Ramsay might be a well-known celebrity chef and restaurateur, Gino D'Acampo might not be instantly recognizable to some people in the U.S. In the UK, D'Acampo has made quite a name for himself. Whether it is his culinary talent that has won him three Michelin Stars or his wild adventures of cooking naked on television, D'Acampo has asserted himself as a bona fide food personality.
Following in his grandfather's footsteps, the Italian chef describes his food as focusing on "simple recipes" and fresh, seasonal ingredients. From his many cookbooks to his successful restaurants, many people have marveled at his dishes. But, his appearances on television have fueled his popularity. Whether it was winning I'm a Celebrity, Get Me Out of Here! or Celebrity Juice (via IMBd), the description of a food TV chef might be his bigger accolade than his Michelin stars. 
In some ways, his distinct personality has allowed his culinary point of view to add to the success of his personal bank balance. Whether or not joining his friend Gordon Ramsay on the show Bank Balance will help the fledgling show remains to be seen.