These March Aldi Finds Are Perfect For St. Patrick's Day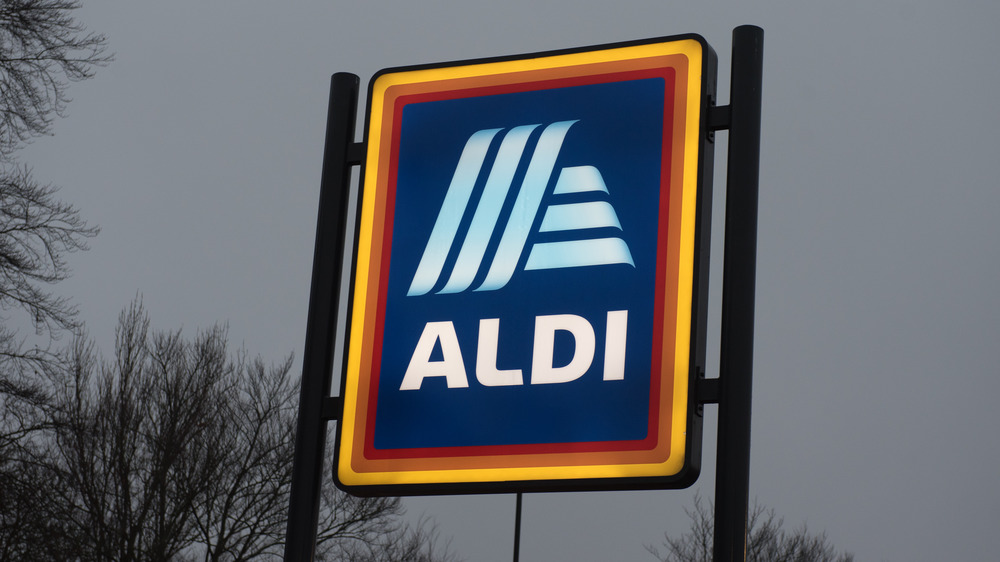 John Keeble/Getty Images
St. Patrick's Day is two weeks away, which means it's time to pick which Guinness you'll be drinking and whether you'll make corned beef and cabbage – like an Irish-American — or a truly Irish Sunday roast with potatoes and gravy (via All Recipes). You can also leave the feast to Aldi, which has prepared for the holiday by releasing several new finds that range from tastefully traditional to green and gaudy — and all of it will make you want to break into an Irish jig.
We got a preview of the grocer's St. Patrick's Day specials and are particularly pumped for the products below. Keep an eye on the Aldi website for upcoming finds, and head to your nearest location for limited-edition cookies, desserts, cheeses, beverages, and more before March 17. You could stock up on these treats a few at a time, sampling at your leisure, or grab them all for a festive at-home St. Patty's spread from soup to nuts.
Cattlemen's Ranch Corned Beef Reuben Bites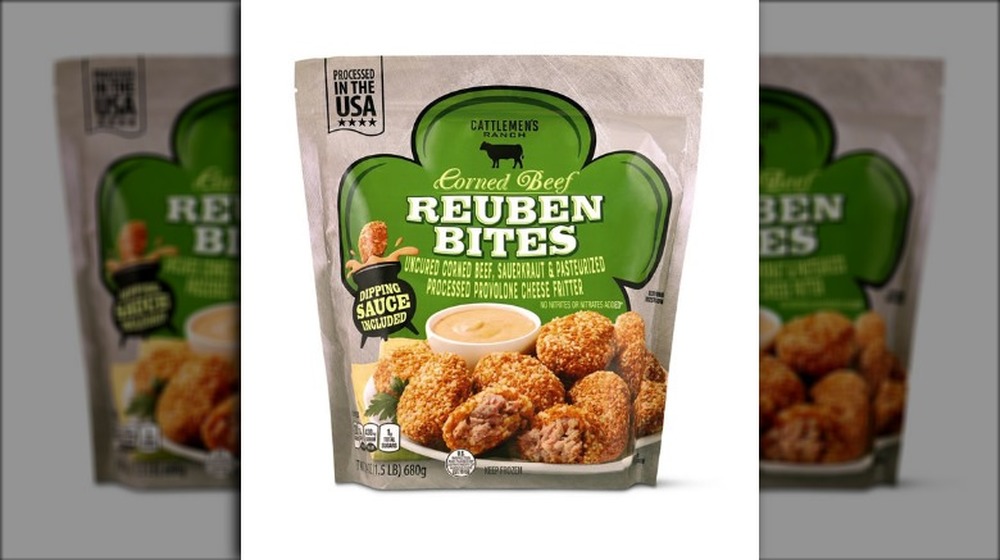 Aldi
Ever tried to cut a Reuben into shareable pieces? Sounds messy. These deep-fried bites, which pack corned beef, sauerkraut, and provolone cheese into a golden brown crust, are a much more convenient alternative. Find the 1.5-pound bag, Russian-style dressing and all, in the freezer section for $7.99 starting March 3.
Bake Shop Irish Cream Cheesecake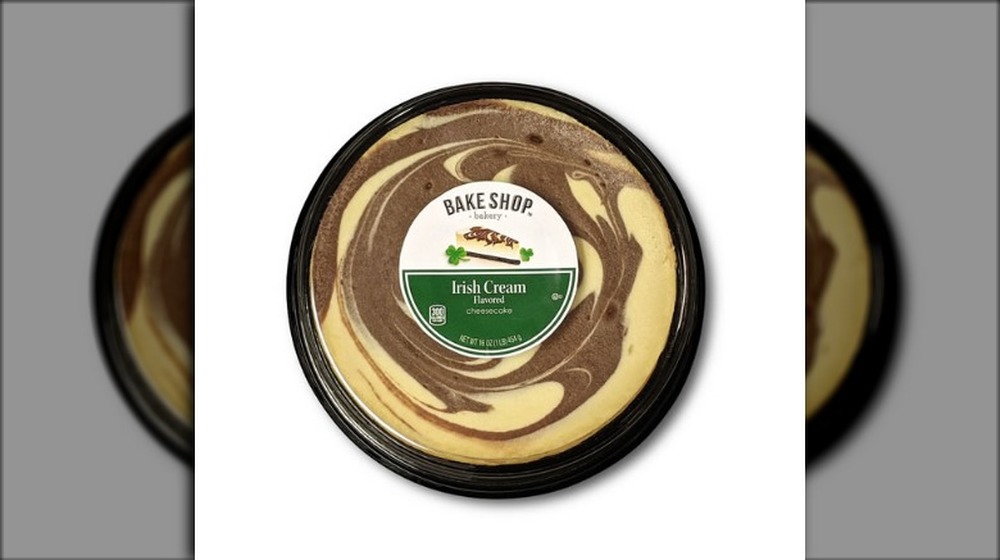 Aldi
If you love the sweet, whiskey-spiked richness of Irish cream, you'll want to pounce on this cheesecake when it drops on March 3 for $4.99. Swirled with chocolate and vanilla, the dessert would be a decadent ending to an Irish feast, ideally with a shot of Bailey's or strong espresso.
Park Street Deli Shepherd's Pie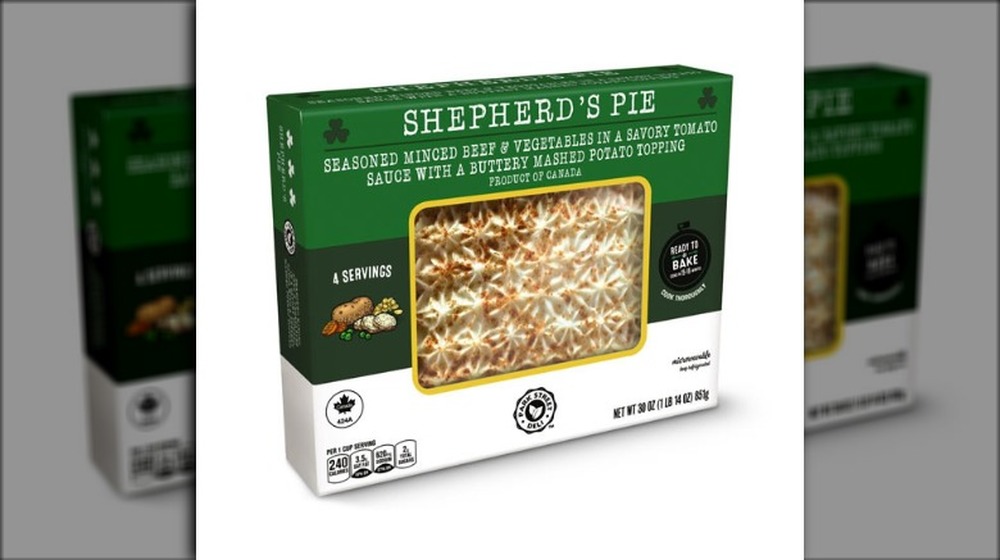 Aldi
Would you be able to pipe such an impeccable mashed-potato topping on your own shepherd's pie? Us either. Aldi's elegant layer of buttery mashed potatoes conceals a base of minced beef, carrots, and peas in a savory tomato sauce. The pie serves four, bakes in about 15 minutes, and can be found starting March 3 for $6.99.
Lofthouse St. Patrick's Day Frosted Sugar Cookies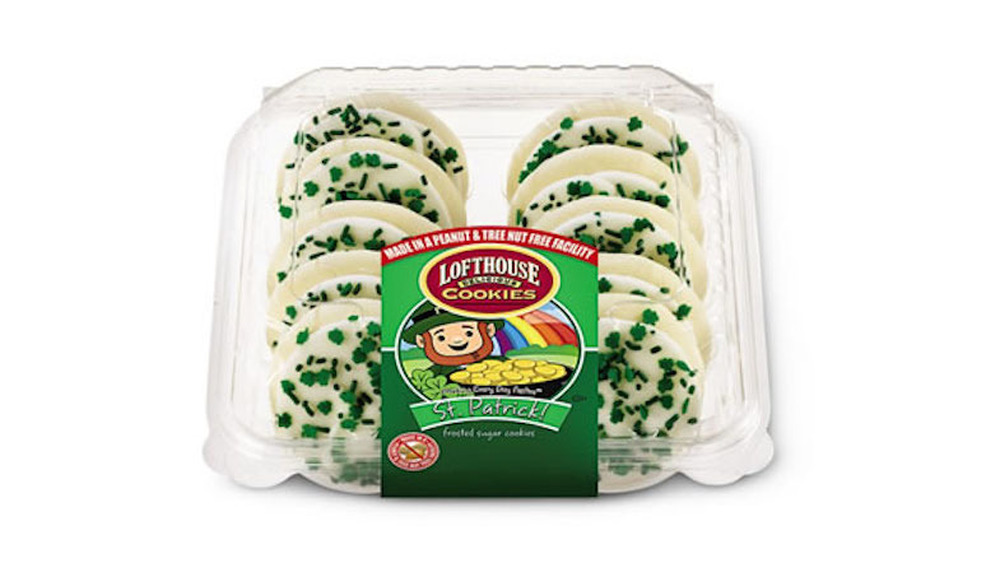 Aldi
There's no way Aldi wasn't going to include a cookie in its St. Patrick's Day offerings, and this one is sprinkled with four-leaf clovers. Expect everything you hate to love about a Lofthouse cookie: impossibly soft and cakey cookie, whipped buttercream, generous sprinkles — in a pack of 10 for $2.89 from March 3.
Emporium Selection cheeses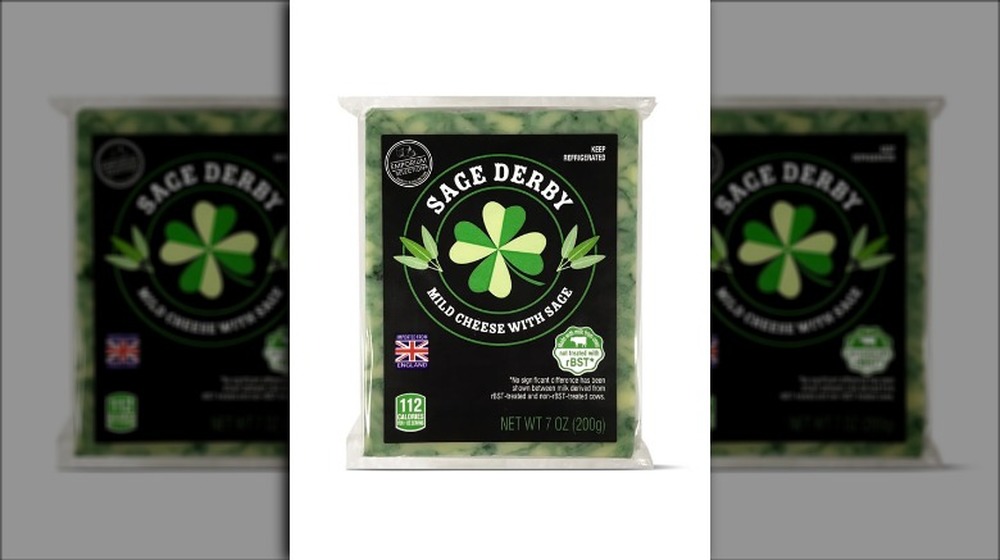 Aldi
Aldi is shining the spotlight on five festive cheeses for St. Patrick's Day. There are two cheddars, one aged and the other infused with Irish beer. For dark-beer lovers, there's the Irish Porter, a cheddar cheese swirled with porter flavor. Looking for something green? There's Sage Derby (a mild cheese with sage) and Pesto Gouda (gouda cheese with garlic and basil). All cheeses are available starting March 3 for $3.99 each.
Priano Chicken Poblano Ravioli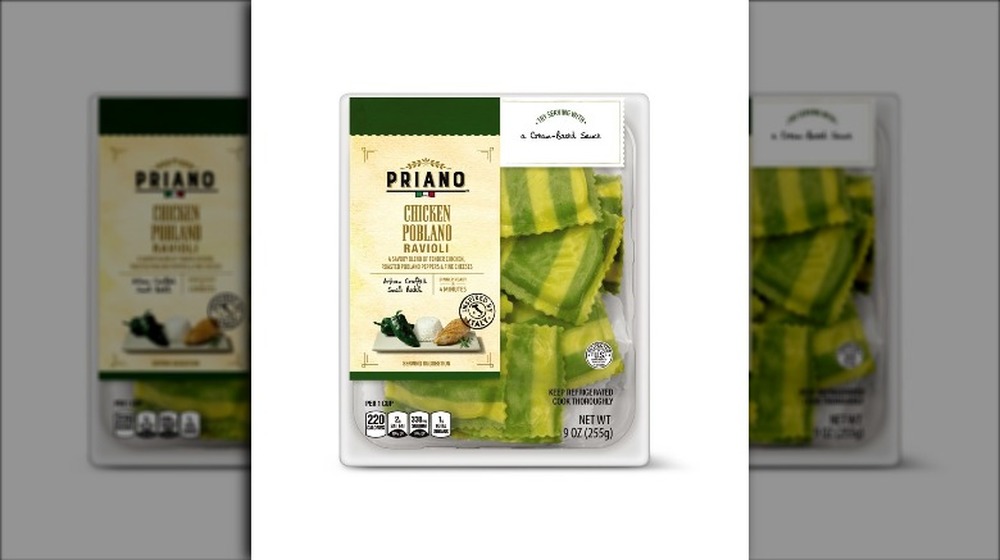 Aldi
Available on March 31, these ravioli are late to the St. Patrick's Day game, but allow you to continue the celebrations after the holiday. A $3.99 package holds adorably green and yellow striped ravioli filled with chicken, cheese, and roasted poblano peppers. They cook in four minutes, according to package instructions, and are best paired with a cream sauce.