Baby Archie Can't Get Enough Of This Breakfast Food, According To Prince Harry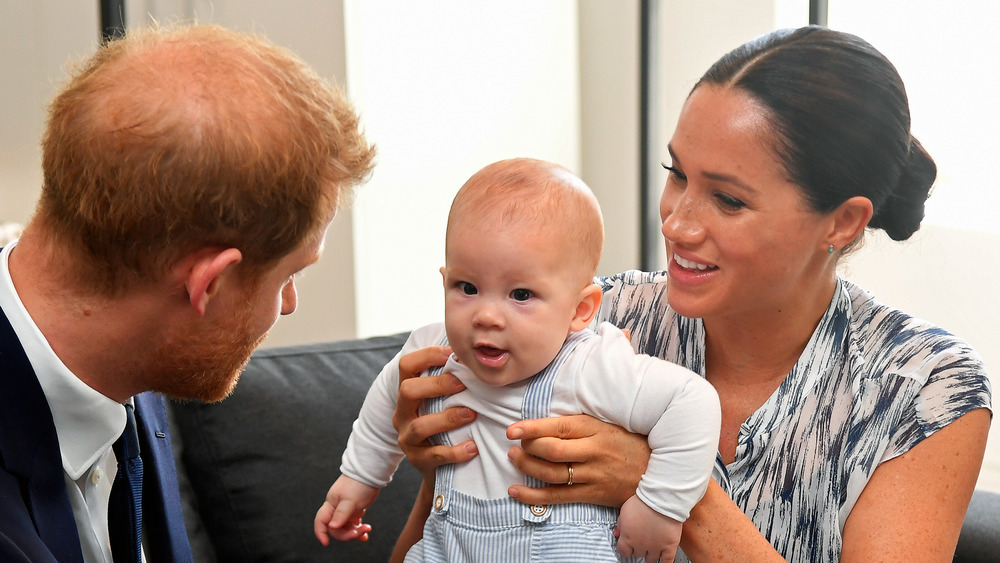 Pool/Getty Images
In the latest bit of royal swooning news, baby Archie is a big fan of breakfast. Specifically, waffles. Talking to James Corden on the top of an open-roofed double decker bus in a segment for The Late Late Show with James Corden, Prince Harry played the beaming father over all the differing quirks a 21-month-old displays, such as his first word being "crocodile."
The topic came up when Prince Harry began to explain that for Archie's Christmas present, the Queen procured a waffle maker for him. Prince Harry explained how for breakfast, "Meg makes up a beautiful organic mix in the waffle maker, flip it, out it comes...he loves it. Now I have waffles for breakfast with a bit of yogurt, bit of jam on top, bit of berries, some honey, and maybe some syrup," (via Delish). So now, Archie begins each morning asking "Waffle?" To this, Corden points out that Prince Harry has glossed over the image of the Queen ordering a waffle maker, an image he personally struggled to envisage.
How to make waffles like royalty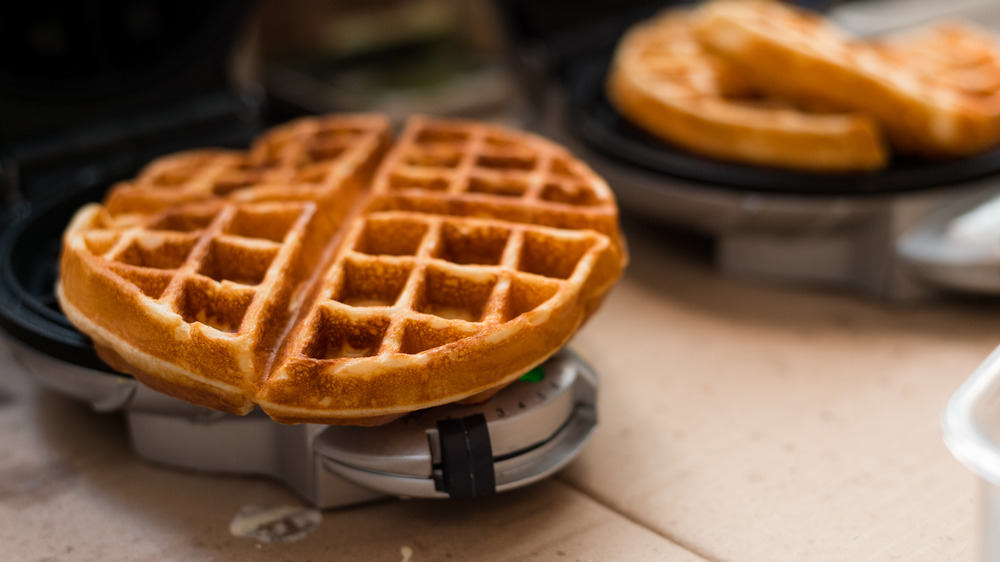 Shutterstock
In the video, Prince Harry, who appears to be a very gestural talker, mimics Meghan Markle's flipping of the waffle maker with a definite turn. This suggests that, as one might imagine, the Queen opted for a more expensive make of waffle iron. Out of the waffle makers surveyed by People in the wake of the news of Archie's love, the Cuisinart Double Belgian Maker Waffle Iron seems to fit the bill the best.
The Cuisinart Double Belgian Maker Waffle Iron allows one to cook two waffles simultaneously by having you pour batter on one side of the pan, twist, and pour more on the other. With over 8,000 reviews on Amazon, it boasts just under 5 stars, a consensus rarely heard of. Of course, the actual make wasn't given, but either way, it sounded like Prince Harry was describing a rotating waffle maker, which distributes batter evenly (via Good Housekeeping). It seems likely that the iron fashioning Archie's morning delights bears a stronger resemblance to this type of waffle maker than the more simple pour and close ones.