The Reason Anneka Rice Hated Her Time On Hell's Kitchen UK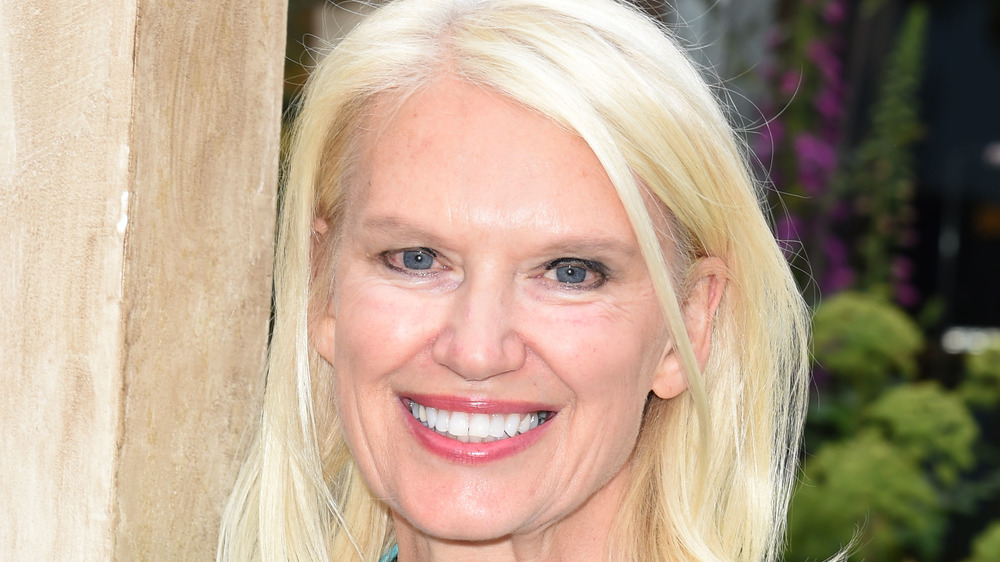 David M. Benett/Getty Images
It may come as a surprise, but the unpleasant experience Anneka Rice had during her time on Hell's Kitchen UK was not the fault of Gordon Ramsay. Rice was a contestant on the show in 2007, when Marco Pierre White took over (via Yahoo! News). "Marco Pierre White makes Gordon Ramsay look like Bambi," Cosmopolitan UK wrote at the time.
For those of you who didn't grow up watching Rice on Treasure Hunt or Challenge Anneka, know that Rice is no stranger to on-screen dynamics. She was once so famous that Madame Tussauds immortalized her in wax. Until, that is, they melted her down again. "My body had probably gone into making Kim Kardashian's bottom," Hall joked to BBC. That's how you know that Anneka Rice has a sense of humor.
So when Rice says that her experience on Hell's Kitchen was "just brutal and revolting," you know that the criticism is coming from an industry expert — one who has probably had her fair share of unpleasant experiences. For example: The time that she was fired by her agent for turning down a cooking show, and made up an imaginary agent named "Clemmie Hart" in her place (via The Guardian). Bet she wishes she turned down Hell's Kitchen. 
Anneka Rice was unimpressed with Marco Pierre White and the kitchen's hostile environment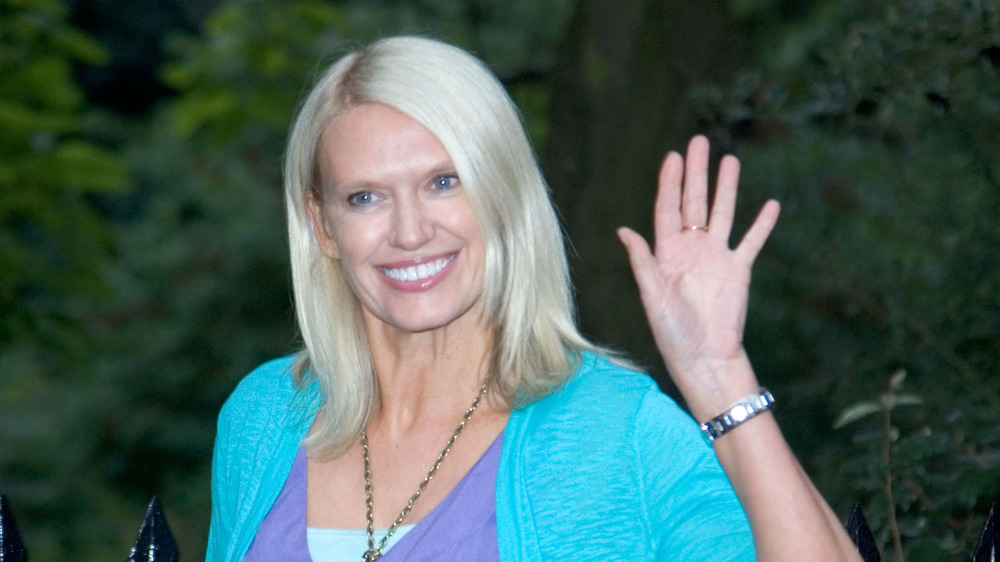 Antony Jones/Getty Images
"There, the chefs just call everyone the C-word, honestly it's horrible" Anneka Rice reflected of her time on Hell's Kitchen to Yahoo! News, "That was very much the uglier side of kitchen life." As for Marco Pierre White? Rice isn't in his fan club. He was "just there to shovel out abuse. Not so much him, the sous-chefs. It's just horrible, it's brutal," said Rice. "It was very manipulated. They wanted you to feel brutalized, I think, so that you broke," she added.
Rice's story may make more sense when you know the following. Marco Pierre White, who trained Gordon Ramsay, once made 20-year-old Ramsay himself break down. "Gordon crouched down in the corner of the kitchen, buried his head in his hands, and started sobbing," White wrote — or bragged? — in his memoir (via The Independent). Ramsay and White have since traded public insults, on and off. 
Anyways, there's a happy ending to this story. By 2010, Gordon Ramsay told The Guardian that he'd become "a bit tired of the foul-mouthed bully chef." For Rice, redemption came a decade later. You can watch her in the upcoming Great Celebrity Bake Off. This time, she enjoyed herself. "It's a complete 360-degree turnaround to go into the Bake Off tent, which is just full of people wanting you to enjoy yourself and create something gorgeous," she said (via Yahoo! News).