The Newest Celebrity Edition Of The Great British Baking Show Has Some Big Names
If you like baking, you're already looking forward to the next season of The Great British Bake Off, known as The Great British Baking Show in the U.S. If you're a celebrity hound, then you also have a reason to check out the upcoming season – a celebrity edition that will air this spring in the UK (via Deadline). (There's no word on when this next season will reach the states.)
Headliners on the upcoming five-episode GBBO include James McAvoy, whose many roles include 24 different characters in a single film. He played a kidnapper with multiple personality disorder in M. Night Shyamalan's Split (via IMDb). Another big name in the next edition of GBBO is Daisy Ridley, a superstar among science fiction fans who played the lead character in the most recent Star Wars trilogy. While these two have definitely proven that they can act, it remains to be seen whether they know how to bake.
That might not really be the point, though. Find clips on YouTube from past seasons of celebrity GBBO, and you'll see this version of the reality series takes itself much less seriously. The pressure to win is off, and the episodes are all about having fun and maybe a few laughs at famous people's expense. Once again this year, the celebrity GBBO benefits the charity Stand Up To Cancer.
Comics, musicians, and a YouTuber will appear on the next Great British Baking Show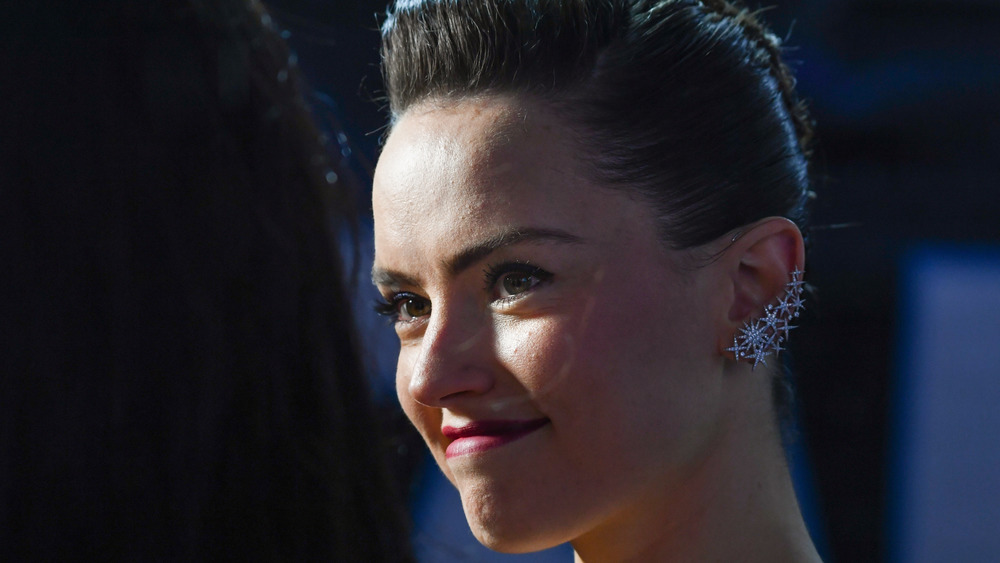 Gareth Cattermole/Getty Images
British comedian Tom Allen also appears on the upcoming celebrity season of The Great British Bake Off. Allen has been a regular on The Great British Bake Off: An Extra Slice, and he co-hosted the Great Christmas Bake Off in 2020 (via IMDb). We wonder if McAvoy remembers Allen from Starter for 10, a movie both men appeared in 15 years ago (via IMDb). It may give them something to talk about on set.
That conversation couldn't be as interesting as the one another guest celebrity, comic David Baddiel, might have with GBBO host Matt Lucas. Both men clearly haven't been canceled in Britain, but they have had to express regret for playing characters in blackface more than one or two decades ago (via BBC and Joe).
Who else is appearing on celebrity GBBO this spring? The full list provided by Deadline names 20 comics, musicians, athletes, and other entertainment figures. One is the British YouTuber KSI, who has 22.4 million subscribers and is maybe best known for defeating fellow YouTuber Logan Paul in a boxing match in 2020 (via DAZN). We'll see if the YouTuber-turned-boxer can knock out a few cream puffs on The Great British Bake Off.