The Ingredient Giada De Laurentiis Thinks Every Winter Salad Needs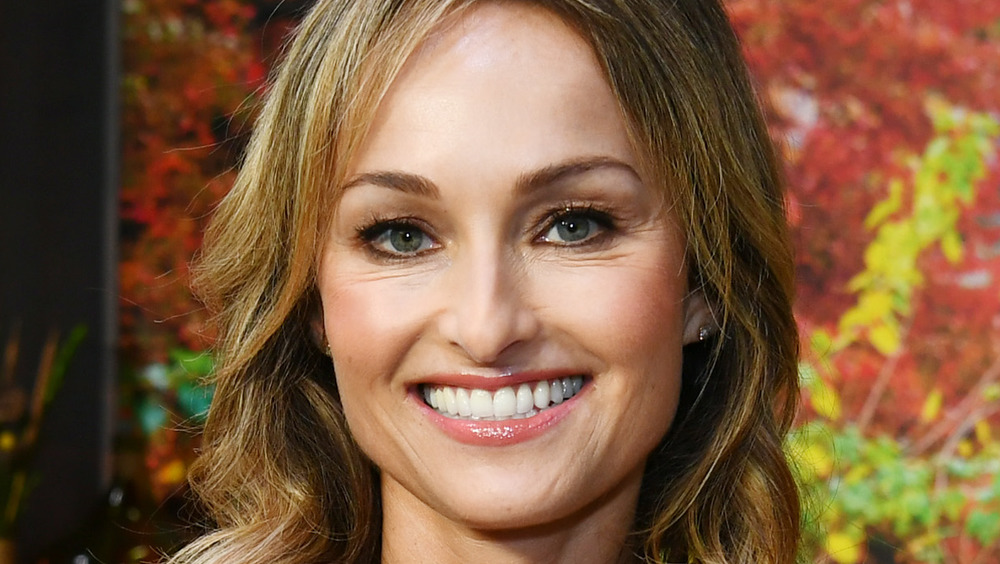 Dave Kotinsky/Getty Images
Apart from capitalizing on seasonal ingredients, the main difference between a winter salad and other types of salad is that winter salad usually has a warm base (via The Kitchn). Placing sprigs of greenery with fresh fruit or veggies on top of a bed of warm couscous or quinoa might sound a bit strange and messy. But, it's this balance between hot and cold that makes winter salad so delectable during the colder months.
According to the U.S. Department of Agriculture, seasonal crops available in winter include fruits like apples, pears, grapefruit; fresh greens such as kale and collard greens; and veggies like carrots, onions, Brussels sprouts, and beets. Yams, pumpkin, potatoes, and winter squash are also associated with winter produce and are common main features in winter-inspired recipes.
Filling your winter salad with these foods is not only a great way to take advantage of limited-time produce, but to add extra flavor as well. Even Giada De Laurentiis, the queen of the Food Network, thinks so too!
The secret ingredient to a perfect winter salad: roasted potatoes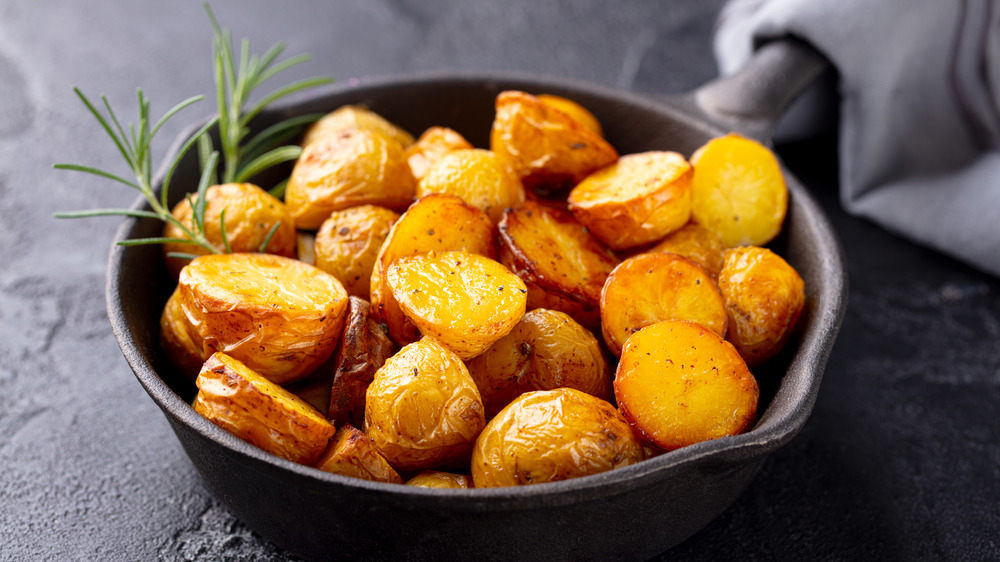 Shutterstock
If you think your winter salad recipe could use an upgrade or you'd rather forgo the warm grains, Giada De Laurentiis has you covered. Instead of giving her winter salad a warm base, the Food Network personality uses crispy roasted potatoes as the warm ingredient, per her food blog Giadzy. The flavor of the roasted potatoes complements the salad greens while still giving the taste buds that same hot-and-cold sensation.
While crispy roasted potatoes are the shining star in De Laurentiis' winter salad recipe, her salad does highlight one additional winter crop: oranges. Roasted potatoes and orange slices, who would have thought the two of those together would taste so delish?
Between that and the softness of the Gorgonzola cheese and the crunchiness of the toasted chopped walnuts, it's like a party in your mouth. All tossed with arugula in an orange zest vinaigrette, this winter salad may be your new favorite meal.