The Unusual Eggs Geoffrey Zakarian Keeps In His Fridge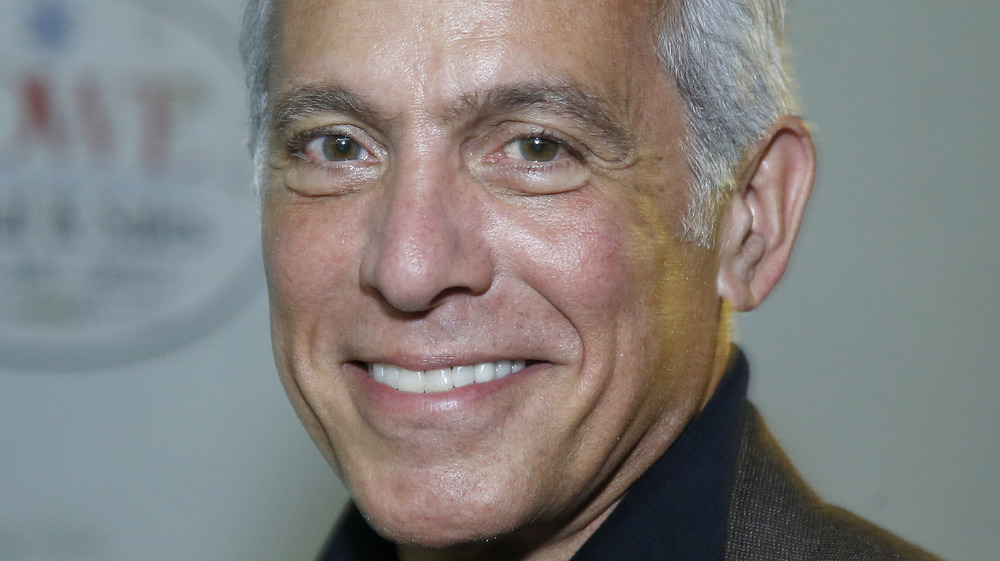 John Lamparski/Getty Images
Listen, celebrity chef Geoffrey Zakarian is fancy. His olive oil, vinegar, and spice set will put you back $75 (via Goldbelly). He owns a number of restaurants. He had plans to open one at Trump International Hotel in Washington, D.C. before he dropped out and then got sued by the former president. Zakarian counter-sued and the matter was eventually settled (via The Washington Post). A main dish at his New York restaurant, The Lambs Club, will cost you anywhere between $29 and $68, according to its menu. Although if you order a side of fries, be prepared to dish out another $14. 
Suffice to say that Zakarian's tastes are not particularly budget-friendly. Case in point? New York Lifestyles Magazine asked him to name what meal he would eat if he could only choose one for the rest of his life. Zakarian answered, "Grilled Dover Sole and Chassagne Montrachet (very cold)." Not exactly a cheeseburger and a beer.
It should come as (very little) surprise, then, that the eggs the Iron Chef and Chopped judge stocks up on aren't ordinary ... at all.
Geoffrey Zakarian has unusually large eggs in his fridge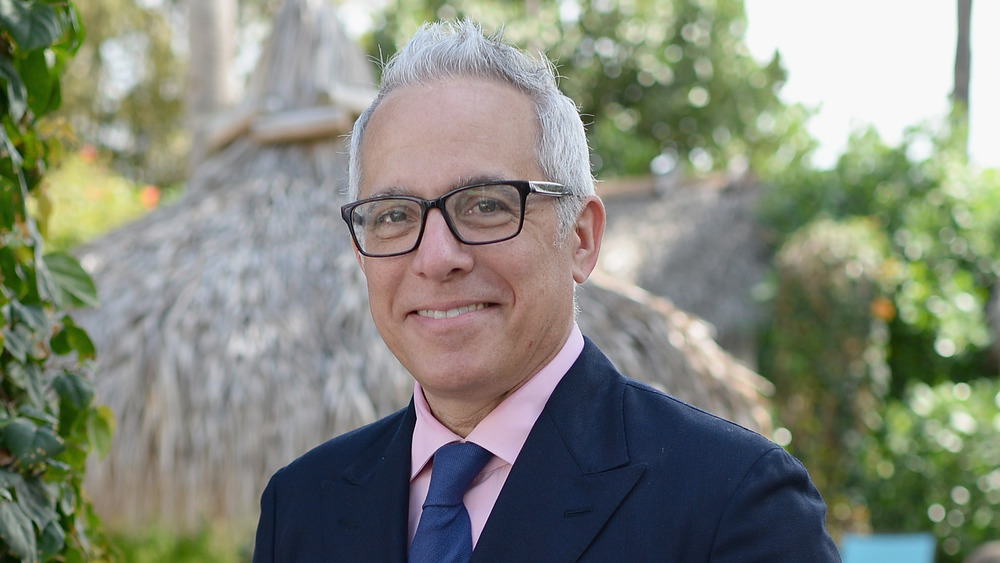 Dylan Rives/Getty Images
It's a short story. The Food Network recently asked its stars to dish on the "weirdest things in their fridges." Geoffrey Zakarian answered, "Emu eggs." We're not certain what Zakarian uses emu eggs for. It seems likely that whatever you can do with a regular egg, you can do with an emu one. For example, in 2014 The New York Post did a piece on a New York chef who was selling them scrambled, for $90 a pop. 
In 2018, Australian newspaper The New Daily covered the novelty food more extensively. Yes, emu eggs are "creamier" than a chicken's egg, impressively avocado-sized, and one emu egg contains the amount of yolk you could get out of 10 chicken eggs. But ... they also cost "10 to 30 times the price" of a chicken egg. It's true. Per The Christian Science Monitor, Whole Foods once sold them for between $29.99 and $34.99 apiece. 
Maybe The Kitchen co-host is using his emu eggs to make baked goods? Emu egg farmer Phil Henley told The New Daily, "They do rise a lot more than hens' eggs when used in cooking, like in a cake or an omelet."