The Truth About Antonia Lofaso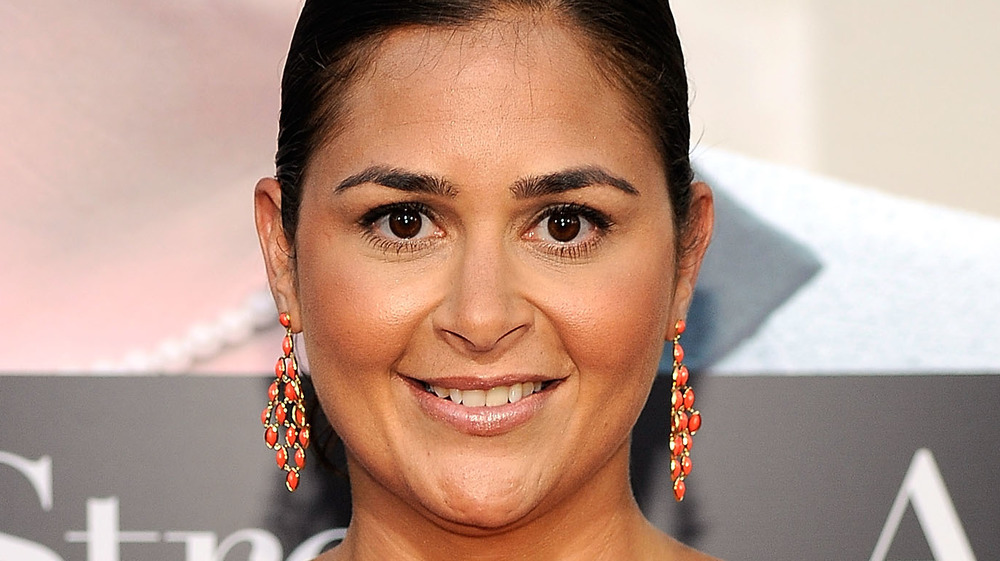 Frazer Harrison/Getty Images
Chef Antonio Lofaso is very good at almost winning things. She made it to the final four in Top Chef in 2008 (via Eater Los Angeles). In 2011, she did it again (via Chicago Tribune). In Guy Fieri's Tournament of Champions, 2020, Lofaso would have, could have, should have, won. She didn't. "I don't know if I had a choice of whether or not I was going to compete again," Lofaso says in a Food Network preview of the upcoming Tournament of Champions, season two, "There was no way I was not going to come back and at least try again." This time around, she meditated, slept, and hydrated to bring her A-game. 
In an alternate reality, Lofaso once told CNBC that she might have become an MMA fighter. But there's no question that food is "it" for the Italian-American chef. She's known that since she was 11 years old, recently relocated from Long Island to L.A., and bit into fajitas at El Torito. "Being in culinary school was like finding my people," she told Diced, "While some people like to go shopping for shoes, I got really excited to go to Bed Bath & Beyond to look at ladles." And when CNBC asked what the coolest thing she owned was? Lofaso raved about an "amazing floor coconut grater."
The truth about Antonia Lofaso's job with Wolfgang Puck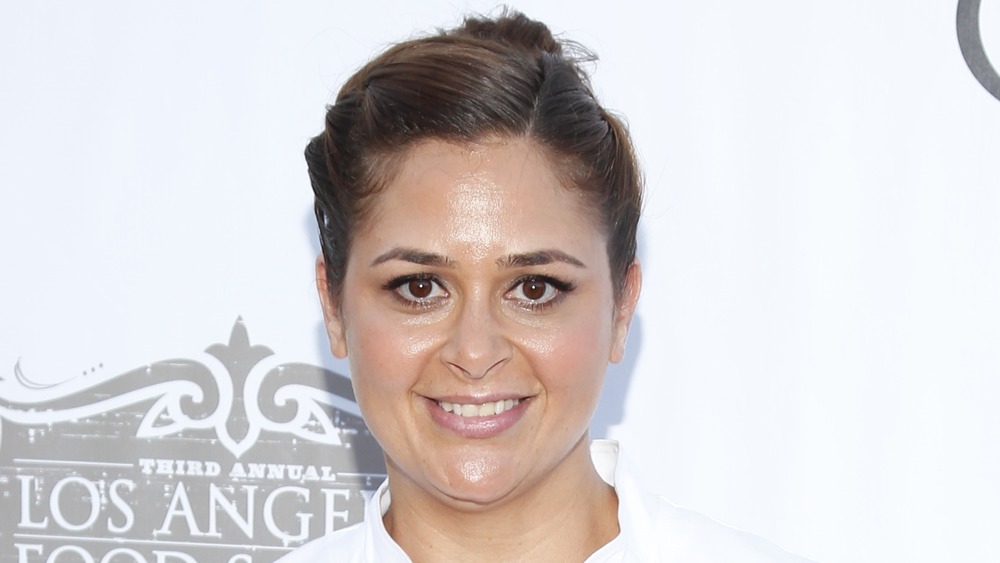 Joe Kohen/Getty Images
Antonia Lofaso isn't into making fancy food. Instead, the celebrity chef once described her style to Chicago Tribune this way: "I try to create using memories where someone goes, 'Oh, my goodness, that reminds me of so-and-so's mac and cheese.' And you know what? It might be a mac and cheese, but it'll be the best mac and cheese you've ever had." It will be too, she learned her technique with Wolfgang Puck.
Getting into Wolfgang Puck's restaurant, Spago, wasn't easy. To Diced, Lofaso described a 10-hour trial shift, in which she completed "the most ridiculous [tasks]," including peeling 1,000 potatoes. At its end, Puck offered her $7.50 an hour for a three-lunch-a-week job. She took it without blinking. At Spago, Lofaso honed her skills under perfectionists for six years, before she felt ready to do her own thing (via L.A. Eater and Los Angeles Times).
Here's a thing about Antonia Lofaso: today, she owns four restaurants and has competed in the most high-profile reality cooking shows. Vogue loved watching her teach Selena Gomez how to make octopus. But she's not pretentious. Lofaso's as starstruck (and gossipy) as the rest of us. For example, if Lofaso could have dinner with one person, dead or alive, she told CNBC it would be "Martha Stewart to find out about the whole 'I was in jail thing." And she still thinks it was cool when Denzel Washington eats at one of her venues, per Los Angeles Times.