The Truth About Chef Aaron May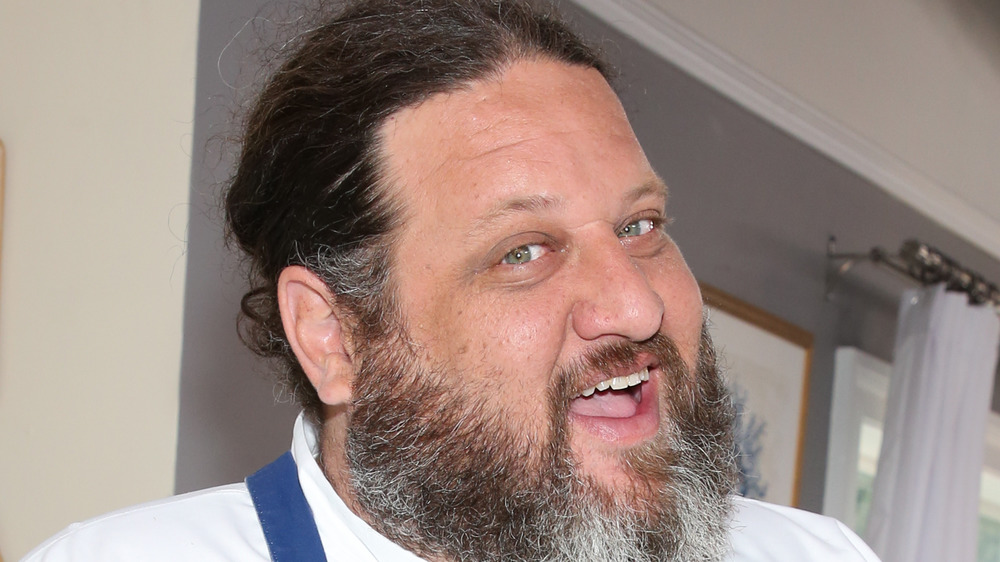 Paul Archuleta/Getty Images
The Food Network is back with one of its popular shows, Guy Fieri's Tournament of Champions. As explained by the Food Network, this edition will feature some incredibly talented chefs who will fight hard to win a tough contest and prove their mettle as chefs. One of the participants who's getting ready for the challenge is chef Aaron May, who's representing the West Coast in the competition.
According to the chef's official website, May is quick-witted and goes all out when it comes to being creative at work. He started cooking when he was just 15 years old, exploring his skills as a budding chef and joining a culinary arts program to become better at the craft. He spent some time studying and working on his cooking skills in Paris before starting his professional career as a chef at the Four Season Resort in Scottsdale. He also tackled several other gigs, such as his time at Kierland Resort & Spa, where he worked under celebrity chef Douglas Rodgriguez.
He's good at his work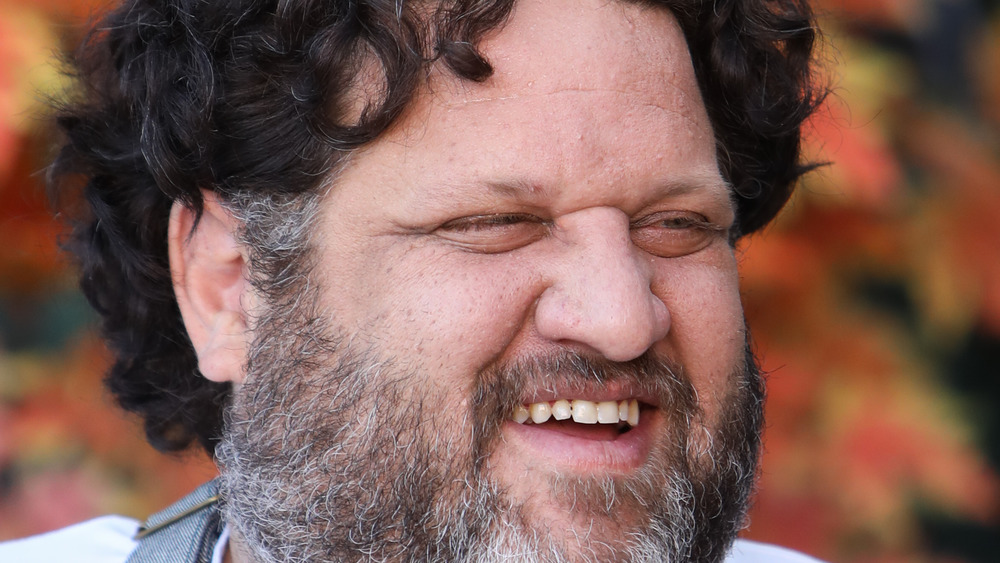 Paul Archuleta/Getty Images
As highlighted on his website, chef Aaron May is ambitious and opened his Spanish eatery, Sol y Sombra, back in 2006. His restaurant received plenty of praise from patrons and critics. He's also had a rich television career so far, and has been a part of many shows like Diners, Drive-Ins and Dives, Best Thing I Ever Ate, and Guy's Grocery Games, among others.  
His one strong trait is the fact that he's always innovating and enjoys working on fresh restaurant ideas. Currently, he's the proud owner of the Lettuce Turnip Beets (LTB) Restaurants. He told Fabulous Arizona in a 2015 interview, "My dream is my reality" — he earns his living doing what he loves, doing what he'd hoped he'd do.
Plus, he often showcases his passion for food on social media, sharing snippets of his dishes with fans. For example, he recently posted an Instagram photo of a delicious-looking ricotta that he made from scratch, asking fans whether they prefer a sweet or savory start to their day. It'll be interesting to see May showcase his talents on the show.