Here's How You Can Watch Every Season Of Diners, Drive-Ins And Dives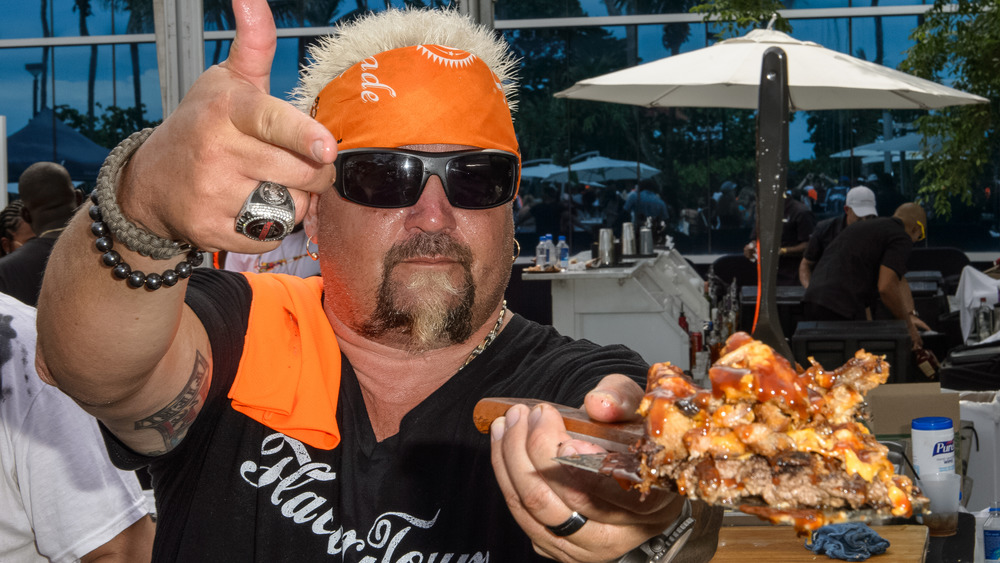 Jason Koerner/Getty Images
We may receive a commission on purchases made from links.
Diners, Drive-ins and Dives is one of our favorite Food Network shows. While so many cooking reality shows are trying to teach us about creme fraiche or squid ink pasta, Triple D focuses on everyday diners, regular people, and food we really want to eat. Its host, Guy Fieri, may seem a little irreverent to some, but he definitely makes his travels fun as he takes his viewers on a never-ending road trip to seemingly obscure food joints across the country, giving us a glimpse into the regional and local foods that make our mouths water.
During the show's 37 seasons, we've watched Fieri share the best of Po Boy sandwiches, chicken wings, pretzels, burgers, and everything in between. One of our favorite episodes happened during season 7 when he stopped at a tire store converted into a diner in Boise, Idaho where they share some funky takes on mac and cheese. If you've never seen the show, it's worth adding to your binge list, and if you have watched it but want to relive some of the classic spots Fieri has showcased, you are in luck. 
Hulu and Food Network are among the streaming options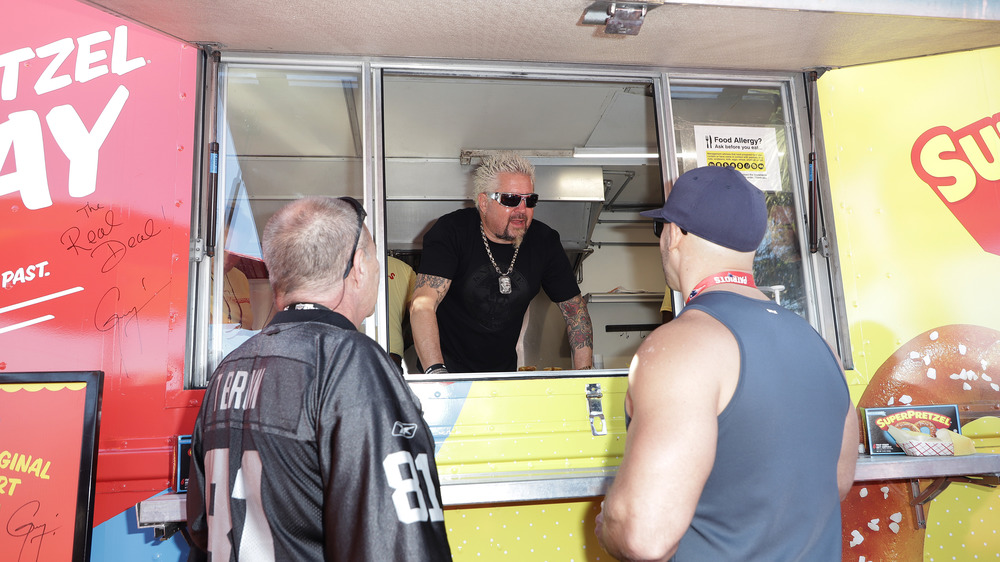 John Parra/Getty Images
There are several streaming options that make watching episodes of Diners, Drive-ins and Dives easier than ever. Gone are the days of recording shows on TIVO or the DVR. You can watch the shows you want to watch when you want to watch them thanks to the multitude of streaming services available. According to the Food Network, you can watch all 37 seasons if you subscribe to one of the cable companies that carry the show.
If you cut the chord and are no longer a cable subscriber, per Decider.com, you can try Hulu, fuboTV, or Philo. Hulu carries 5 seasons – 25 thru 29 – which amounts to 75 episodes for your viewing pleasure. Philo offers 27 seasons and fuboTV allows you to watch seasons 1 thru 32 and they offer a free trial period. All three are great options, but if you just want to watch a few episodes, Amazon Prime might be the best bet. This service carries seasons 6 thru 37. You can buy a single episode for viewing for $2.99 or an entire season for between $19.99 and $24.99.