Everything You Need To Know About Sonic's New Hard Seltzer Collab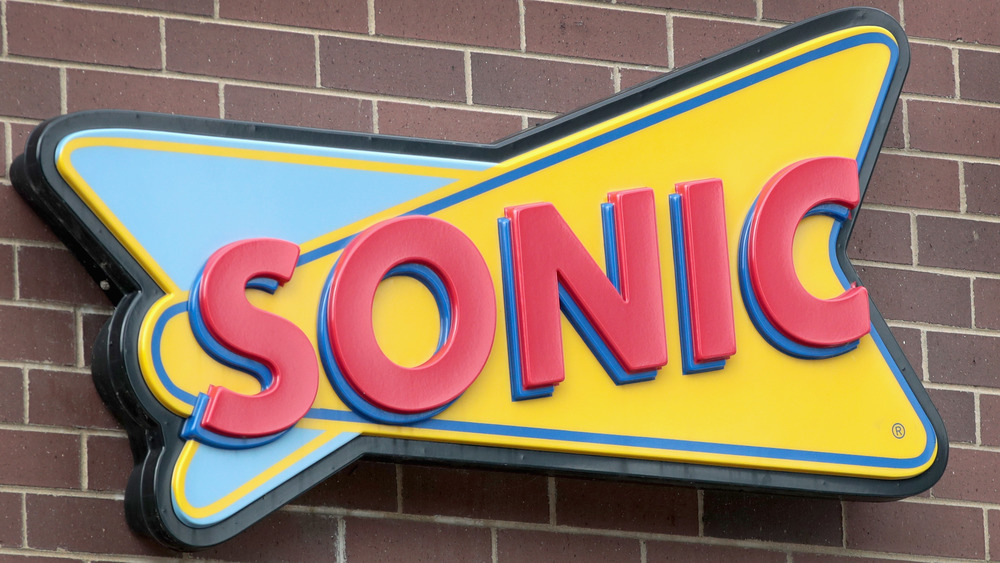 Scott Olson/Getty Images
Hard seltzer is nothing new, as it gained rapid popularity over the last few years. However, something unique is finally coming to the hard seltzer scene, thanks to a new collaboration between COOP Ale Works in Oklahoma City and everyone's favorite drive-in, Sonic. The partnership combines COOP Ale Works' hard seltzer with Sonic's famous slushes, for a one-of-a-kind alcoholic beverage with a hit of nostalgia. The only thing that could make this collab better? Possibly some of that fan-favorite Sonic ice.
From photos that a journalist working with Sonic released via Twitter, it looks like the hard seltzer options will include 12-pack boxes containing a selection of eight different flavors, including Cherry Limeade, Original Limeade, Classic Lemonade, Lemon Berry, Ocean Water, Mango Guava, Orange Pineapple, and Melon Medley. You'll be able to buy the 12-packs in flavors grouped either "Citrus" or "Tropical." The seltzer will contain 5 percent alcohol by volume, two grams of sugar, and 160 calories per can.
When and where can you get Sonic's new hard seltzer?
Even though Sonic is an Oklahoma City-based brand and COOP Ale Works is a local Oklahoma City brewery, that hardly means that these new options are only available in Oklahoma City. However, just where you'll be able to find them is up in the air for the time being. With an anticipated May 1 release date, Sonic has confirmed that the hard seltzers won't be available at the restaurants themselves. Food & Wine speculates that the drinks will at least be available in locations where COOP Ale Works already distributes its own hard seltzers, in states such as Oklahoma, Texas, Kansas, Missouri, Nebraska, and Arkansas.
However, whether or not you live in an area where the Sonic hard seltzers are available (if it's the case that they're not available nationwide, or at least in the states where Sonic does business), you'll still have plenty of new hard seltzer options to choose from this spring. New hard seltzer varieties have been popping up left and right through early 2021, with new seltzer options from Mike's Hard Lemonade, Northeast convenience store chain Stewart's, and Corona, among others.