Here's How Much Man's Greatest Food Host Roger Mooking Is Really Worth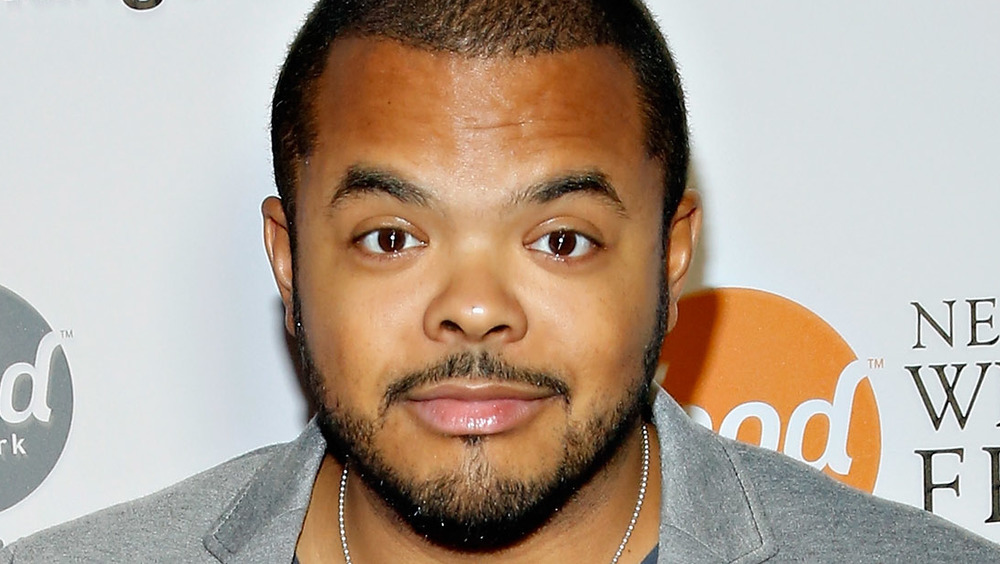 Cindy Ord/Getty Images
Man's Greatest Food host Roger Mooking has been around the celebrity chef block for quite a few times, and has a set of accomplishments to match. His family has been in the restaurant game for a long time, and he's drawn from their experience and various cultures to create a truly impressive and diverse tool kit of cuisine expertise. Still, despite Mooking's current deep association with the culinary scene, Caribbean Beat reveals that the Trinidadian-Canadian chef and TV personality started out as a popular musician. He was so successful that his R&B band Bass is Base actually won the Juno award in 1994, and they opened for world-famous stars like James Brown.
By Mooking's own admission, the music business didn't exactly make him rich. "$20 in your pocket," the chef described his financial situation as a touring musician. "It just didn't make sense. I decided I was going to change my life." So, has his second career as a celebrity chef been a better financial move? Here's how much Man's Greatest Food host Roger Mooking is really worth.
Roger Mooking is worth millions, but his exact fortune is uncertain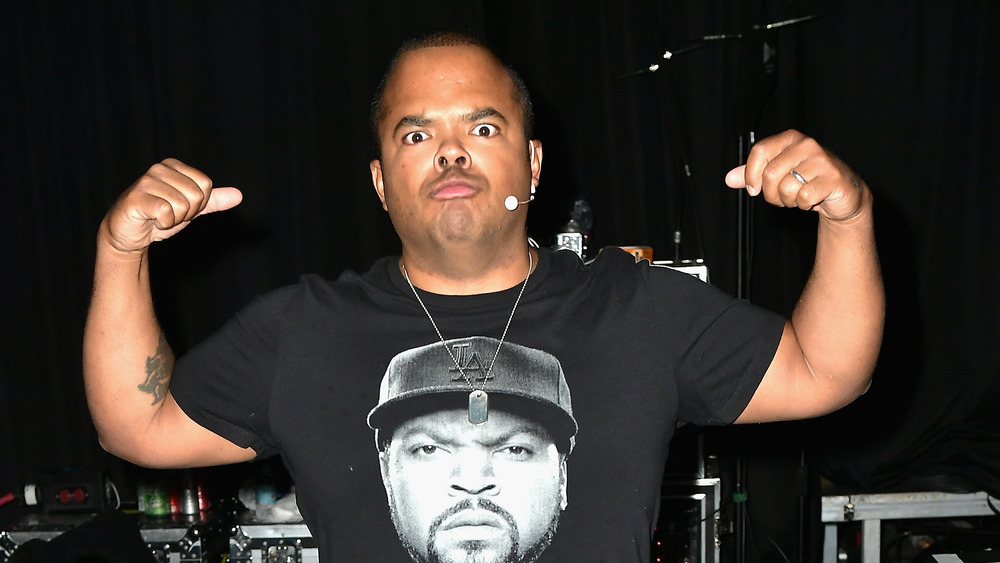 Gustavo Caballero/Getty Images
As the Toronto Star tells us, by 2015 Mooking was "arguably the hottest chef in Canada," and it certainly seems to have netted him a pretty hefty payday. Just how hefty, though, is anyone's guess. It's clear that the man isn't exactly short of petty cash, but there are various estimates about his net worth, which shows just how hard it is to look at a multi-talent like Mooking from the outside and try to get an idea of his finances.
Idol Net Worth estimates Mooking's earthly possessions at somewhere around $2 million, courtesy of his career as a chef and restauranteur, as well as his assorted cooking show credentials. However, both Reality Star Facts and Married Biography disagree with this, and attest that Mooking's net worth is as high as $4 million. Regardless of which figure hits closer to the mark, one thing is certain: Mooking's career as a celebrity chef has been considerably more lucrative than his "$20 in your pocket" musician days.